Microsoft offers private preview of new cloud platform for retailers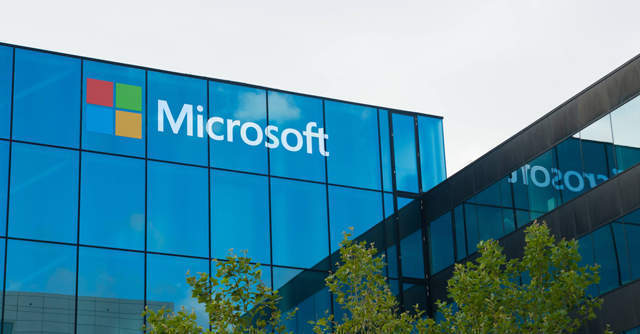 Technology giant Microsoft on Wednesday announced a private preview of its cloud platform, which aims to manage experiences across end-to-end shopping journeys at the retailers' end.
As part of a private preview, Microsoft has invited a few customers to experience the new concepts and features. This phase does not include formal support, a statement said.
A spokesperson for Microsoft did not immediately respond to TechCircle's request for comment on the customers chosen for the preview.

Microsoft Cloud for Retail, a statement said, has been built to deliver an agile and resilient supply chain to help retailers meet customers where they are, by creating a data pool of the retail value chain, and associated business processes.
The platform data model will use Microsoft Azure, Microsoft Power Platform, Microsoft 365, Microsoft Dynamics 365, and Microsoft Advertising, the statement added.
With the emergence of the coronavirus, Microsoft said that 75% of consumers in the United States reported new shopping behaviors, such as changing brands or retailers. Globally, 50% of consumers have tried new brands, it added.

"Today we're helping retailers unlock the power of that data. That can range from predictive analytics that makes intelligent recommendations to customers, to connecting with shoppers within a store or web site, to attacking fraud and shrinkage," Shelley Bransten, corporate vice president, WW retail and consumer goods industry at Microsoft, said in a blogpost.
NYSE-listed sporting retailer DICK'S Sporting Goods recently partnered with Microsoft PromoteIQ so brands could increase visibility on DICK'S website and engage with shoppers in a more meaningful and personalized way, Bransten added. "In the first full month live, they exceeded their previous ad provider revenue by over 30% year-over-year."
Microsoft, she said, has also partnered with global delivery services giant FedEx to transform the end-to-end commerce experience.

Microsoft Azure, she said, is currently delivering 200 million purchase forecasts a day to US drugstore chain Walgreens, ensuring the right items are in stock at the right time.
Other retailers like Musgrave and Woolworths Australia introduced a new scan-and-go concept to meet consumer demand for contactless experiences when stores reopened, with Microsoft's partnership.
Microsoft, she added, is working to go carbon negative by 2030 and replenish more water than it consumed in the same year, as the executive underlined the trend of sustainability in the retail segment for 2021.

---