A Rs 1,000 cr govt seed fund and a five-year plan for Indian startups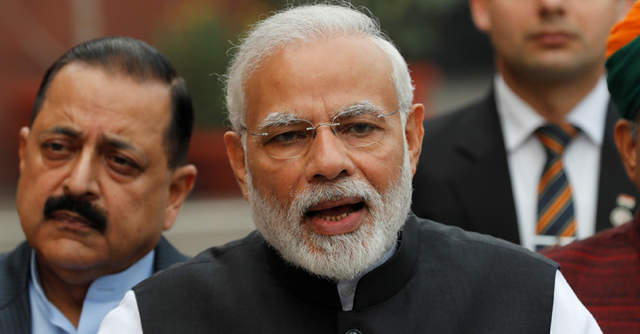 In a bid to boost the creation of new startups and help them grow in India, prime minister Narendra Modi on Saturday announced a Rs 1,000 crore funding programme, dubbed Startup India Seed Fund.
The government would help these startups raise additional capital through guarantees, he said at the Department for Promotion of Industry and Internal Trade (DPIIT)-hosted Prarambh: Startup India International Summit.
The event saw participation from ministers of BIMSTEC countries, and union ministers Prakash Javadekar, Piyush Goyal and Som Parkash.

Read: Govt to set up fund of funds for MSMEs
"We have to fix our goals for the next five years and these goals should be that our startups, our unicorns should emerge as global giants and lead in futuristic technologies," Modi said.
Marking the five-year anniversary of the Startup India Movement, Modi said that 2020 alone saw India delivering 11 unicorns compared to just four in 2014. Today, India has over 30 unicorns, he said.

Rewind 2020: Unicorn sightings in a pandemic year
Nearly 44% of the startups in the country have women directors, he said, adding that 45% of startups are in the tier-II and tier-III cities, working as "brand ambassadors of local products". He added that 80% of the districts in the country were part of the Startup India Mission.
The country currently has more than 41,000 startups, he said. Of these, 5,700 are in the IT sector, 3,600 in the health sector and about 1,700 active startups are in the agriculture sector, he said.

Additionally, the Government E-Marketplace portal (GeM) is aiding startups get new opportunities, he said. Around 8,000 startups are registered on the GeM portal and have conducted business worth Rs 2,300 crore through the platform, he said.
With the promotion of local manufacturing, employment and better investment in startup research and innovation, Modi said he expects the startup ecosystem to thrive in the coming years.
---