PhonePe beats Google Pay to turn UPI market leader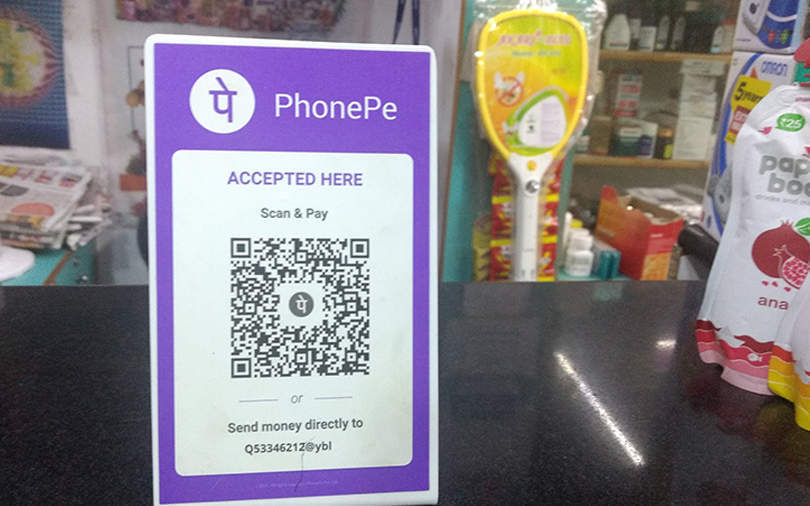 Months after registering 250 million users on the platform, digital payments provider PhonePe has surpassed Google Pay in terms of transactions to become the market leader in the Unified Payments Interface (UPI) category.
The platform, which was spun off into a separate entity last month by Walmart-owned Flipkart, drove a little more than 40% of the total 2.23 billion transactions witnessed on the four-year-old instant payments infrastructure, according to data published by the National Payments Corporation of India (NPCI).
In December, NPCI said, PhonePe witnessed 902.03 million transactions, amounting to Rs 1,82,126.88 crore, while Google Pay registered 854.49 million transactions, valued at Rs 1,76,199.33 crore.

PhonePe's transaction value had increased in November too, but its transaction volumes, at 868.4 million, fell short of Google Pay, which saw transactions worth 960 million.
The two platforms compete with over a dozen third-party apps that use the open architecture of UPI, including Paytm, Amazon Pay, and NPCI's BHIM app.
On Paytm, the third largest player in the segment, transactions declined from 260.09 million to 256.36 million month-on-month, with an increase in total value to Rs 31,291.83 crore. Meanwhile, Amazon Pay and BHIM saw a marginal rise in transactions to 40.53 million and 24.80 million, respectively, in December.

Interestingly, WhatsApp Pay, the newest player in the category, saw more than a two-fold growth within a month. It witnessed 0.31 million transactions, amounting to Rs 13.87 crore, in November, while by the end of December, the figure rose to 0.81 million transactions, valued at Rs 29.72 crore.
Among banks, NPCI added, State Bank of India was the leading remitter on UPI with 641.62 million transactions, followed by HDFC Bank, Axis Bank and ICICI Bank.
The general growth in UPI transactions across platforms and banks -- from 2.21 billion in November to 2.23 billion in December -- comes in light of Covid-19 and increased penetration of smartphones, which has prompted people and businesses to send and receive money online.

---