Edtech startups eye GST rate cut, NEP clarity and better digital infra in Budget 2021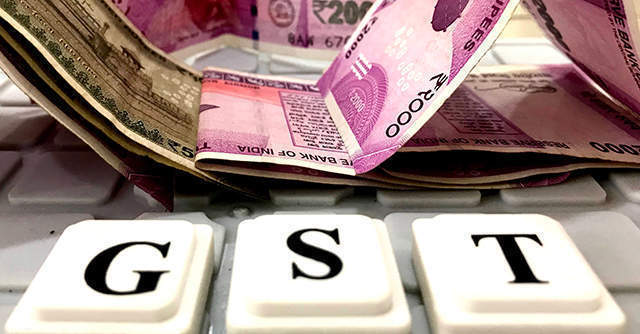 As Budget 2021 looms, the edtech sector, which looks to continue its remarkable growth momentum, expects to receive clarifications and directions on the National Education Policy (NEP) reform.
The reform, introduced in Budget 2020, promised greater focus on foundational education and experiential learning that included shifting to a '5+3+3+4' schooling model and emphasised on technologies like artificial intelligence (AI), machine learning (ML) and big data analytics.
Also on the list of anticipated reforms is a GST rate cut. Several segment players told TechCircle that most digital subscription services in the space attract a GST of 18%, making the pricing play turf significantly less competitive. There is a growing sentiment that favours as much as a 50% cut down in the rates.

There are also talks of the government allocating a higher percentage of the GDP to education, raising it upto 6% from the current 4.6%.
Sentiments are soaring high as edtech has sailed on undisturbed through the difficult times, reportedly registering more-than-ever bookings on online platforms, which included K-12 test preparation, post school competitive exams and higher level upskilling courses.
A report published by RedSeer and Omidyar Network India last year highlighted that demand for edtech platforms had doubled from 2019 to 2020. The report further projected that the edtech space is set to reach $3.5 billion by 2022.

Reflecting a rather positive outlook, leading executives in the space had the following comments to share with TechCircle ahead of the union Budget due on February 1, 2021.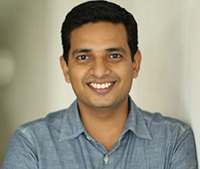 Zishaan Hayath, CEO and founder of Toppr: "The union Budget 2021 should give guidelines on the NEP implementation plan and further strengthen the focus and investment in edtech to enhance experiential and immersive learning, and reinforce the skill development process at par with the global education standards. Currently, India has about 70 million students who are paying for after-school learning. We predict, over the next 2-3 years, about 20 million paying subscribers from this segment will migrate to digital learning.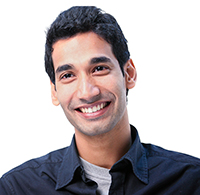 Vamsi Krishna, CEO and co-founder of Vedantu: Technology is the main pillar to democratise education. "It can create powerful communities. It has played a vital role in enabling the shift, especially in cities and towns with high speed internet connectivity. However, infrastructural issues in the form of internet access as well as smartphone and PC penetration owing to the lack of affordability has proved to be a major roadblock in the adoption of online learning in many parts of India. Digital infrastructure in schools, basic devices for students to access online education through PCs, tablets and mobile phones as well as seamless internet connectivity, are the need of the hour. We are optimistic that the upcoming Budget will deliver on these and bring hope to students and teachers in small town India," he said.

Shashank Pandey, co-founder of ConveGenius: The National Education Policy 2020 was very progressive in its terms. It is compelling as it has changed after more than three decades. Pushed by the pandemic, NEP 2020 is paving the way to democratised education. The major challenge is the implementation that I look forward to seeing. The involvement of technology can play a crucial role in bringing blended learning into the picture. Edtech can work as a support system for many teachers and educational institutes to provide personalised learning experiences through gamification, experiential, and adaptive learning methods. This way, teachers can focus on improving the pedagogy and content delivery for the entire class. Technology can allow students to learn at their pace, time, and place of their comfort. Many edtech enterprises have already been working for future-ready courses like coding, machine learning, AI, etc, while some are inclined towards bringing vocational education to the mainframe. The National Education Policy 2020 is making room for edtech in teaching and learning. And it can leverage the power of technology in uniting multiple stakeholders to accelerate and smoothen the process of implementation.
Mayank Kumar, co-founder and managing director of upGrad: I'd recommend for the government to bolster people's confidence in online education and encourage them to acquire course certifications or online degrees to enhance their qualifications. Union Budget 2021 could be an opportunity for the government to accommodate special tax deductions for online education and align education/learning as part of the investment bracket. Education must be treated as an investment because the results cannot be yielded immediately but takes time, experience and constant additions to the person's skillset.
Krishna Kumar, CEO and founder of Simplilearn: "As part of the upcoming Budget, it would be encouraging to both learners and edtech platforms if the government would introduce a reduction on GST for online education services. Additionally, the government should also consider including a Budget focused on teacher training at both school and university levels, keeping in mind the several challenges faced in the midst of the 'new normal'. Also, with the need and demand for digital skilling going high, we want the government to encourage public-private partnership model with edtech companies at a national and state level with a larger agenda of making Indian IT workforce skill and job-ready."

Charu Noheria, co-founder and COO of Practically: Given that there has been a significant surge in eLearning, the government must support us by allocating sufficient funds and devising strategies to make digital education accessible by ensuring availability of internet connectivity, laptops, tablets, smartphones etc. either through direct government programs or through Public Private Partnership (PPP) model. With National Education Policy (NEP 2020) already setting the pace for enormous skill development, we would expect the Government to increase the education expenditure in the current union Budget for implementation. This will provide the impetus required for upgradation of school infrastructure with state-of-art technology and will help to meet the demands of jobs in the future. To perceive India as one of the most preferred higher education destinations in the world, the Government should also focus on reskilling the education fraternity to equip them to use new age eLearning solutions as well as providing tax benefits to schools and teachers who invest in such solutions.
Surabhi Goel, CEO of Aditya Birla World Academy, Aditya Birla Education Academy and The Aditya Birla Integrated School: This new normal in education calls for a renewed focus and investments in order for our educational institutions to be at par with their global counterparts. There is an increased need for investing in virtual forms of education and training through digital tools, upskilling and digital training for teachers through interactive mentoring sessions, leadership training and more. Further, the government can also bring to light the importance of easing the challenges faced by students with learning disabilities in order to build a conducive learning atmosphere that fuels their growth. We hope the government increases the funds allocated to the education sector especially when it comes to resources such as the internet as this will open up countless new opportunities for the sector to grow and thrive.
Ganesh Raju, CEO and founder of Ken42: The focus of this Budget should be on bridging the disparity in accessing the technological advancements by those in remote and rural areas as well as those in weaker socio-economic segments so that digital learning can be made mainstream. This coupled with the government's intent to spend close to 6% of GDP in the educational sector, will open up new opportunity channels for the emerging edtech startups. The companies in the edtech sector had stepped in to help educational institutions rise to the challenge and deliver during the pandemic. If the government is ready to provide exemptions in GST for the players in this sector the same can facilitate greater and faster adoption of technology.

Shishir Kumar, director general of ImaginXP: I implore the finance minister to increase the higher education budget by about at least 25%. Last year only Rs 125 crore were allocated to teacher training and adult training. We need to significantly increase our focus on teachers as they are the backbone of the education system.
Adding to the startup narrative, industry investors had the following to say: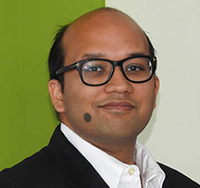 Ankur Bansal, co-founder of BlackSoil: For continued growth of the edtech industry, it is important that the government allocates appropriate funds to develop the digital infrastructure as demand increases beyond Tier 1 cities. Funds can also be allocated under the education budget as a blended learning model will be more effective in solving India's literacy problem rather than continued spend on physical infrastructure. Some official recognition can also be provided to edtech certifications to increase adoption.

Yagnesh Sanghrajka, founder and CFO of 100X.VC: In 2021, edtech startups are also expecting sops from the government, since the latter plans a higher allocation of GDP in education.
Jatin Desai, managing partner at Inflexor Ventures: Our wish list from the Budget for edtech will be to continue encouraging online and digital education plus making computers/other gadgets more affordable for the vast majority of students particularly in rural areas and tier-3/4 towns.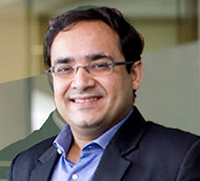 Pankaj Makkar, managing director, Bertelsmann India Investments: Budget 2021-22 should help create new infrastructure for learning by using online medium such as online degrees to achieve a higher GER. Detailed policies on online degrees will be a welcome step in such an endeavour.
---