Sorting Hat Technologies, the Bengaluru based startup that runs edtech platform Unacademy, has had a remarkable year up until the last day. On Thursday, it announced its sixth acquisition of the year -- test preparation platform Neostencil. Earlier, the six year-old startup raced into the unicorn club, stacking up investor dollars along the way.
Read: Unicorn sightings in a pandemic year
Unacademy is one the more visible beneficiaries of a pandemic-induced boom in the country's edtech sector through 2020, fed by feverish interest from private institutional investors.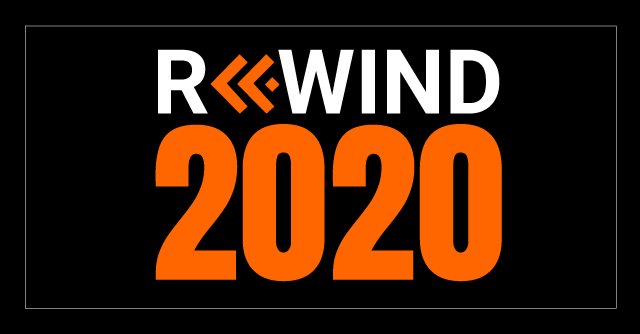 Such startups mopped up a record $2.22 billion till December 10, according to a study by Indian Private Equity and Venture Capital Association (IVCA), and PGA Labs, the market intelligence business of Praxis Global Alliance. K-12 and test preparation focused companies raked in $1.9 billion out the total, the study said.
"...We have seen some very good quality deals coming in lately in this space… I think what ecommerce was to China, edtech is to India. It's a great sector where customers are willing to pay for not just outcomes, but also experience and learning. It has very high gross margins and doesn't have any friction in terms of delivery. With Jio, millions of Indians have come on board. I don't see any reason for it not to grow everyday. No other category comes close to this," Sajith Pai, director at Blume Ventures told TechCircle.
The Mumbai based venture capital firm was an early investor in Unacademy and also owns a stake in LeverageEdu, among other edtech bets.
Demand surge
A report published by RedSeer and Omidyar Network India earlier this year highlighted that demand for edtech platforms had grown by about 100% from 2019 to 2020. Both paid and free unique users in the pre and post K-12 segments grew from 45 million in 2019 to 90 million in just the first four months in 2020, the report said. It also noted that there was, in the first few months of 2020, a 50% increase in time spent by users online, going up from 60 mins to 90 mins. There was a 40% increase in willingness to pay for online courses and classes, resulting in a massive 83% spike in the overall paid user base, it added.
The trends were similar worldwide. Another report from SensorTower placed education based apps at par with the most popular online games in terms of the number of downloads in June 2020. Apps such as Google Classroom and DuoLingo registered upwards of 10 million downloads mirroring the numbers of popular mobile game PubG Mobile by Tencent, one of the most popular games worldwide, for the same month. About a quarter of the downloads for these educational apps came from India.
According to the same SensorTower report, Bengaluru born Vedantu was one of the top 10 most downloaded apps worldwide in June 2020. Its competitor Byju's was in the top 10 list in April 2020, showing the kind of traction these platforms attracted during the pandemic.
"There is an obvious amplification that we are seeing since the last few months and it is definitely because of the pandemic… The 3-3.5x year on year growth is now being achieved in just four months. In terms of paid metrics, we have grown 3 times in the last 4 months. In January 2020, free users on Vedantu were 125,000 and that number is now $1 million, so it's almost an increase of 8X," Vamsi Krishna, CEO of Vedantu, told TechCircle in August this year.
Vedantu raised $100 million in a growth funding round in July this year, led by technology sector focused hedge fund Coatue Management. The company has major plans in the pipeline, following the funding round. "We had started brand spends last year and will go more intense on it now. We also launched the K1-K5 category in April 2020 and a lot of investment will be going in that area. The company is also looking to invest heavily in coding, English reading, etc." Krishna said.
M&A rush
The accelerated funding activity in edtech was almost equally matched by mergers and acquisitions across the spectrum. The most notable of those was the $300 million acquisition of Whitehat Jr by Bengaluru headquartered edtech decacorn Byju's.
Also read: Whitehat Jr vs Pradeep Poonia: A timeline of events leading to the defamation case
Apart from Neostencil, Unacademy's other buys this year include postgraduate medical entrance examination preparation platform PrepLadder and engineering test preparation platform Kreatryx. In July 2020, it also invested $5 million in Bengaluru headquartered K12 learning platform Mastree for a majority stake.
"We decided to go ahead with the investment by Unacademy primarily for three reasons -- one it gave us a shorter build time and we could accelerate the business, the distribution of Unacademy will help us scale and the capital investment which came with it. Unacademy is trying to build a group of companies and it becomes also important who you choose to build with. It worked out for us," Mastree CEO Shrey Goyal said.
Edtech firm UpGrad is also eyeing a few acquisitions going ahead. "Capitalizing on the boom for the online learning sector, both worldwide and in India, we have earmarked Rs 500 million for 2/3 acquisitions in FY 21. We are in active discussions and have also shortlisted a few prospective companies," Arjun Mohan, CEO-India, upGrad told TechCircle.
Where does the opportunity lie and will the demand surge sustain?
The edtech sector is divided into categories such as K-12, test preparation, online certification (continuing and higher education) and skill development and certification. With educational institutions still shut and no clear dates of their reopening, K-12 has gained immense popularity.
According to the RedSeer and Omidyar report cited earlier, online education offerings across Classes 1 to 12 are projected to increase 6.3 times by 2022, to create a $ 1.7 billion market and post-K12 market is set to grow 3.7 times to touch $1.8 billion.
"Live lectures in the K-12 category have seen a lot of interest from the investors as the market opportunity is large. Growth stage investors who have already invested in an edtech company want them to build an additional product instead of investing in another company and adding it to their portfolio, especially since growth capital from China has been locked out and there are no options for co-investing," a CEO of an edtech startup said on the condition of anonymity.
Another trend contributing to the edtech momentum was the increased downtime the working professionals started experiencing because of the 'work from home' shift. Many such professionals started to seek out upskilling courses online to further their career. This, too, led to a spike in the traffic of online multi-coursed platforms such as Udemy, upGrad, Leverage Edu, Simplilearn and Coursera.
"There is a massive upsurge in the traffic that we have been witnessing on our platform as individuals' priorities are now being re-calibrated and they are now looking at engaging in meaningful learning, to prepare themselves for the future… Most of these are in building digital skills in the areas of data sciences, AI, ML, full stack software engineering, digital marketing and MBA courses," Mohan of upGrad said.
Higher education platform Leverage Edu also witnessed a huge surge on its platform. "We have grown almost 4X from pre-Covid to now. There have been clear tailwinds for the growth. The UK announced the extension of post study work visas for international students for 2020 and a lot of students have been queuing up for this opportunity. Also they now allow dependents of students to get work visas and the UK has gained in popularity among students. Despite the Covid-crisis, India to Australia, New Zealand, France and Germany have picked up in demand as international students are covered by health insurance when they join. This segment has four-times the revenue of a regular college goer and we are now focused on that segment in India," Akshay Chaturvedi, founder of Leverage Edu said.
While most players expect the ongoing surge in demand to correct to some extent as the world emerges from the pandemic, they expect the overall sector to continue to enjoy increased momentum compared to earlier years.
"It will obviously normalise with the Covid scare diminishing a bit. We may not see an 8X or 10X increase but will surely see something which is more than 3X, which was the pre-Covid scenario. This is because parents were very oblivious to online teaching earlier and didn't even know that it existed. But now they are forced, exposed and have tasted it. So now they think that is a viable option for them. So I see a lot of them continuing this mode even after school reopens – for their after school tuitions," said Vedantu's Krishna.
Edtech is a huge market opportunity across the globe now and in India, it is expected to reach $3.5 billion by 2022. Covid-19 has certainly proven to be an opportune moment for the sector and even if the momentum slows down a bit after the government decides to reopen the schools and colleges, it is more likely than not to hold much of the momentum for a while.
With inputs from Payal Ganguly
---