Deal Roundup: Growth rounds dominate $450 mn technology startup funding week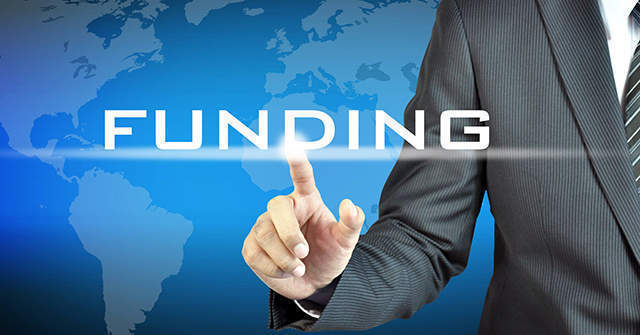 Large growth funding rounds by enterprise health tech solution provider Indegene, business-to-business (B2B) manufacturing services marketplace Zetwerk, and gaming platform MPL accounted for nearly 92% of funding among technology startups this week.
Technology firms raised a total of $450.7 million across 10 deals in the first week of February, while four startups did not disclose the amount raised. This marks a significant weekly surge from the $39.4 million last week, which was predominantly dominated by early-stage investments.
On Wednesday, global private equity fund Carlyle and US firm Brighton Park Capital announced acquisition of a minority stake in Indegene for $200 million. The transaction consists of both primary investment and a secondary sale by existing investors. Indegene plans to use the capital for mergers and acquisitions and for global expansion.

On the same day, Bengaluru-based Zetwerk announced a $120 million growth funding round, led by US firm Greenoaks Capital and Lightspeed Venture Partners. Existing backers Sequoia Capital India and Kae Capital also participated in the round, which took the total capital raised by the firm to $193 million. Zetwerk said it will use the capital to boost its technological infrastructure as well as expand into newer categories and regions.
Sequoia Capital-backed fantasy gaming and esports platform Mobile Premier League (MPL) bagged $95 million in a growth funding round, led by Composite Capital and Moore Strategic Ventures on Thursday. Base Partners, RTP Global, SIG, Go-Ventures, Telstra Ventures, Founders Circle and Play Ventures also participated in the round. With this, MPL is valued at $945 million and the total capital raised by the firm over the past three years stands at $225.5 million.
On the early-stage front, digital healthcare platform MediBuddy, formerly DocsApp, closed its Series B funding round of $40 million this week. In the latest transaction in the round, the company raised $20 million led by healthcare-focused private equity firm InvAscent via its India Life Sciences Fund III. In June last year, DocsApp had merged with the Bengaluru-based digital consumer health business of MediBuddy. The merged entity had received $20 million as the first tranche of Series B round at the time.

Mental health platform InnerHour's $5.2 million Series A funding led by Lightbox Ventures; virtual voice agent developer Agara's $4.3 million funding led by The University of Tokyo Edge Capital Partners; and microblogging platform Koo's $4 million round led by 3one4 Capital were the other significant early-stage deals this week.
The week also saw three M&A deals. Ixigo, an artificial intelligence-based travel platform, entered into an agreement to fully acquire train discovery and booking entity Confirmtkt, on Thursday. The buy will take place through a mix of cash and ixigo stock. Both companies will continue to run independently following this transaction.
Stillfront Group AB, a Stockholm-based operator of gaming studios that focus on free-to-play content, has entered into an agreement to fully acquire India's Moonfrog Labs. Headquartered in Bengaluru, Moonfrog has developed several gaming properties including Teen Patti Gold, Ludo Club, Baahubali: The Game, and Alia Bhatt: Star Life. The transaction, which will mark Stillfront's entry into the Indian market, will take place in four tranches -- the first will see it pick up a 91% stake in Moonfrog for a cash transaction of $90 million on a cash and debt-free basis. The other three tranches for the remaining 9% will take place between this year and 2023, and will be linked to Moonfrog's performance on an annual EBITDA basis.

IT services firm Happiest Minds Technologies acquired Houston-based software solutions provider Pimcore Global Services (PGS) for $8.25 million to strengthen its presence in digital commerce.
---