Shree Cement signs up IBM to enhance plant productivity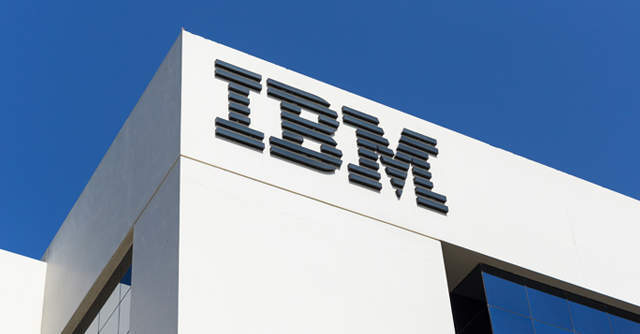 Kolkata based cement maker Shree Cement has signed up IBM to run its database and core business applications
Under the agreement, announced on Tuesday, IBM is using AIX and Red Hat Enterprise Linux to run the cement maker's IT infrastructure.
"The two operating systems, namely Oracle E-Business Suite on IBM AIX and Oracle Enterprise Command Centre on Red Hat Enterprise Linux, [have] helped us move away from the vertical business approach," Shree Cement CIO Manoranjan Kumar said in a joint statement.

He said that the implementations have allowed the company to operate horizontally, automating key supply chain processes and bring in synergy and efficiency across manufacturing plants with better tracking.
This has driven better operational, cost, and revenue decisions at Shree Cement and is contributing to boosting the productivity of its plants.
Shree Cement operates 14 manufacturing plants across Bihar, Chhattisgarh, Haryana, Jharkhand, Karnataka, Maharashtra, Odisha, Rajasthan, Uttar Pradesh, and Uttarakhand.

"The company was in the midst of an expansion plan, and was looking for a dependable IT Infrastructure support that could deliver 24/7 capabilities, integrate operations, logistics, resources and export-import supply chain," Kumar added in the statement.
The implementations also come with new hardware as the company has migrated from Oracle-based servers to IBM POWER9-based IBM Power Systems S922 servers and implemented IBM FlashSystems 5100 Storage.
According to IBM, the new servers come with higher per-core performance to boost the infrastructure's performance by 2X with high security, while the novel storage technology brings the highest throughput and fastest response time to help the company gain a competitive advantage from its data assets.

Its AI-driven alerts also reduced data centre management costs for Shree Cements.
Read more: IBM sees cloud business soar amid overall revenue shrink; co eyes 2021 growth
Commenting on the development, Ravi Jain, Systems Leader, IBM India/South Asia, said, "We helped Shree Cement develop their private cloud strategy for the IT infrastructure and seamlessly integrated Red Hat Enterprise Linux for Power Systems. IBM Power Systems on the AIX platform is a secured and a scalable infrastructure which offers the flexibility to deploy mission-critical, data-oriented workloads across any environment."

Armonk, New York headquartered IBM's collaboration with Shree Cement comes just a couple weeks after its partnership with French information technology (IT) giant Atos to provide joint offerings built on Atos's vertical decarbonized solutions and service delivery assets.
---