IIT Hyd incubated Pure EV adds motorcycles to its portfolio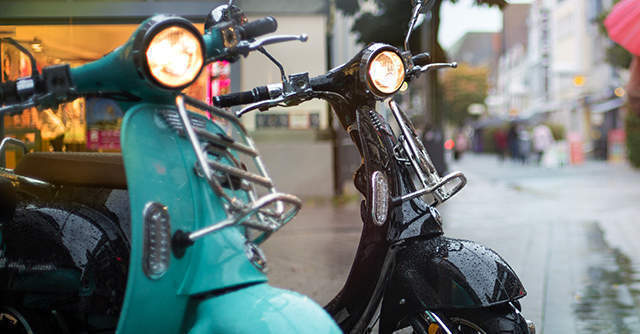 After scooters and bikes, electric vehicle manufacturer Pure EV is set launch its first motorcycle in India -- Etryst 350.
The IIT Hyderabad incubated startup said on Thursday that the new vehicle would hit the roads in select metro cities -- Bengaluru, Hyderabad, and Pune -- from August 15, 2021, and become widely available by the end of the year.
About 50 demo units will also be put up for test drives starting March-end, it said in a statement.

PUR Energy Private Limited, the company that owns Pure EV, said Etryst 350 is its flagship product, equipped with a powertrain capable of delivering a top speed of 85km/hr.
The vehicle, designed and developed at the company's 40,000 sq ft factory in Hyderabad, promises a stable ride experience on Indian roads with a pickup that is on par with most Internal Combustion Engine (ICE) motorbikes in the market.
"We have been carrying out extensive trials and testing for this product and are confident that the product will deliver highly competitive performance with respect to existing range of ICE motorcycles and will be another step in the direction of switching customers towards EVs," Nishanth Dongari, co-founder of Pure EV, said.

Etryst uses a 3.5 KWH patented battery system which can deliver 120 kilometres of range on a single full charge. The battery technology has been developed indigenously by Pure EV and is said to be capable enough to work in tough environmental conditions. It will come with a 5-year warranty.
While there is no word on the pricing of the new motorcycle, the startup has said that it plans to sell it at a price that would be economical in comparison with conventional motorcycles with similar pickup and power.
Commenting on the pricing, Rohit Vadera, the startup's co-founder and CEO, said, "The model will be launched at a competitive price point with respect to the premium motorcycles and we are consistently working on upgrading our after-sales service network which is the key requirement to sustain higher sales in the EV industry."

"We have taken multiple steps in the past few months for enhancement of the service capabilities by [the] invention of devices like BATRICS FARADAY which provides remote battery service capability and comprehensive technicians training programs," he added.
As of now, Pure EV has more than 100 touchpoints across India and is exporting to Nepal. In the future, it plans to expand its footprint in the country as well as enter South Asian, South-East Asian, South American, and African markets.
The startup had raised an undisclosed amount from VC Nannapaneni, chairman and managing director of Natco Pharma, back in 2019.

---