Rebel Foods FY20 losses swell as expenses shoot up to over Rs 1,000 crore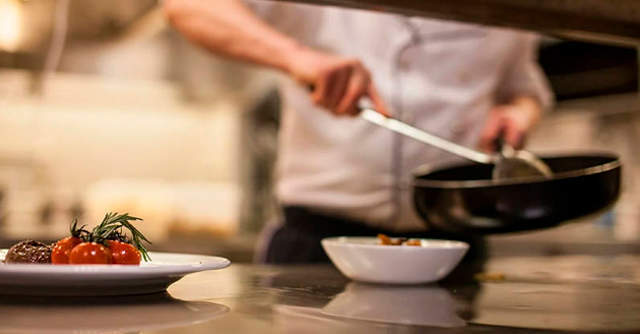 Cloud kitchen company Rebel Foods has widened its losses to Rs 431.3 crore in financial year 2019-2020 (FY20) against Rs 130.6 crore in the previous year. The company's overall expenses in FY20 jumped 124.5% to Rs 1003.4 crore, even as revenues from operations grew 81% to Rs 552 against Rs 305 in the previous year.
A 61% jump in advertising promotional expenses to Rs 117.6 crore, from Rs 72.8 crore in FY19, and a 143% increase in employee expenses to Rs 224 crore from Rs 92.2 crore contributed significantly to its spends in the fiscal, regulatory filings showed.
Legal professional charges increased 10-fold to Rs 40 crore from just 4 crore last year, while it paid Rs 96 crore as commission to other selling agents or food delivery marketplaces, up from Rs 48.2 crore in FY19.

The expenses also included loans provided to its foreign subsidiaries and equity investments in startups.
Rebel extended a loan of Rs 74.8 crore to its subsidiary Rebel Foods Singapore and Rs 25 crore to UAE entity Rebel Internet Restaurants. It invested Rs 35 crore in home chef-focussed FoodyBuddy Applications and Rs 3 crore in online beverages company DropKaffe Food and Beverages during the year under review.
It's fully owned subsidiaries Rebel Foods Singapore and Rebel Foods Restaurants reported losses of Rs 37 lakh and Rs 8.8 lakh respectively. Rebel Foods Restaurants, in which the company owns a 5% stake, contributed Rs 29 lakh to its losses while Dropkaffe (in which it owns 50.02%) and Foodybuddy (13% stake) contributed Rs 2.4 crore and Rs 42 lakhs respectively to Rebel's overall losses.

"FY 2019-20 was a year when we invested in growth, focused on increasing our footprint in India, South East Asia, and the Middle East, as well as technology, and our people. We saw the opportunity to emerge global leaders in a sunrise industry, and doubled down on that," Rebel Foods spokesperson said.
Founded in 2011 by Jaydeep Barman and Kallol Banerjee, Rebel Foods, formerly known as Faasos Food Services, owns and operates 15 cloud kitchen brands such as Faasos, Ovenstory Pizza, Behrouz Biryani, Lunch Box and The Good Bowl. With 325 cloud kitchens, the company has operations in India, UAE, Indonesia, and the UK.
In its most recent fundraising, the company secured nearly $50 million from returning investor, technology focused hedge fund Coatue Management. The company had closed a $125 million growth round from Coatue Management, New York headquartered investment bank Goldman Sachs and Jakarta-based ride hailing major Go-Jek in August last year.

Recently, the company expanded the scope of its accelerator programme to support established Indian brands and license global brands to set up shop in the country.
The Rebel Launcher programme now offers established Indian brands a platform to scale nationally across 1,000 pin codes, and help global brands launch and expand their presence in India through a licensing model, Jaydeep Barman, CEO and co-founder of Rebel Foods, wrote in a LinkedIn post.
In December, the company signed its first licensing deal with American fast food firm The Wendy's Company to develop and operate its cloud kitchens in India.

---