How MaaS is bringing all modes of mobility on a single platform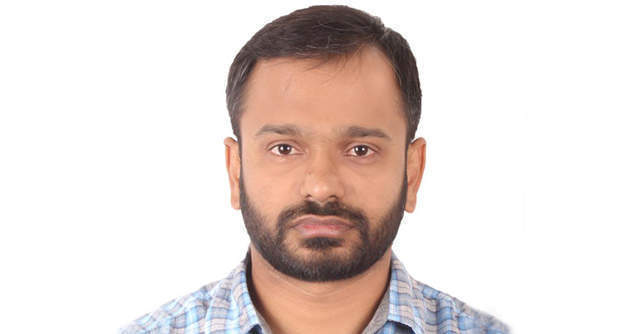 Mobility is at the heart of human civilisation, shaping the evolution of societies across the globe. The need to move better has fuelled a constant evolution in mobility, from the invention of the wheel to autonomous vehicles and the yet unimagined beyond. And yet, moments like the Covid-19 pandemic and the lockdowns that followed have severely constrained the movement of people.
When public transport and other shared mobility modes were restricted during lockdown, mobility options, even for essential travel were limited, especially for those who did not own a vehicle. As we rebuild for a post-pandemic world, it is important to ensure that mobility systems are accessible at all times, for everyone.
Technology has always created better choices. In the case of mobility, technology has provided a whole array of options, from the bicycle to flying taxis. Today's mobility options are an a la carte for users to choose their most suitable option based on their individual needs and preferences. And while technology and innovation will continue to improve and enhance choice, the urban density of Indian cities will be the true determinant of efficiency.

Urbanisation is expected to double the population in Indian cities to 814 million by 2050. With land-area for transportation infrastructure remaining constant, Indian cities will be subject to an unprecedented increase in mobility demand, placing pressure on existing transport systems. While the government expects to significantly shift this demand to mass public transportation networks like metro rail and buses (with an investment of over $50 billion over the next 5 years), mere investments in building mass transit infrastructure may not be effective by itself.
Low utilisation and efficiency are endemic to public transportation and urban infrastructure, leading to lower ROI on heavy capital investments. Shifting current demand and future demand growth to public transportation and other forms of shared mobility needs a large-scale change of mobility 'habits' as owning a vehicle has often been mistaken for social status. Additionally, cities need to adopt multi-pronged strategies to transform the entire trip value chain, in that any alternative solution to personal transportation needs to provide similar comfort and convenience of owning a vehicle, at an affordable price.
Mobility as a Service (MaaS) has the potential to provide an all-encompassing harmonised solution by integrating all modes of mobility in a single digital platform, offering a variety of choices. To illustrate, a MaaS application can allow anybody to book a taxi, auto, bike-taxi or reserve a seat in a bus, plan a trip, and make a single payment for all these modes involved in one trip. MaaS can meet the mobility needs of every citizen through the entire trip value chain including seamless planning, booking and payments.

MaaS is already flourishing and has gained mainstream acceptance in European cities that are designed around public transportation. Adoption is being led by the 'Maas Alliance' consisting of both public and private mobility service providers, transport operators, and users. Early success of MaaS in Europe makes a strong case for piloting in India on a large scale and customising the solution for Indian conditions.
For MaaS to be successful in Indian cities, besides creating the necessary digital infrastructure, cities need to create physical infrastructure for walking, cycling, and parking to not only enable the integration of public transportation with other modes but fundamentally change mobility habits.
Implementation of MaaS brings with it the need for complex integration of information, payments, and most importantly secure data exchange amongst a gamut of mobility service providers, both public and private. Digital infrastructure, apart from a data back-end, includes providing real-time information on location, seat availability, payments and travel time, especially for public transportation. Policy-makers need to create an enabling environment for innovation to thrive and create an India-centric MaaS solution.

Commuters' ability to adopt new technology-based solutions is evident from the growth of digital app-aggregators in India. According to a report from Frost & Sullivan, India's new mobility market is expected to reach $90 billion by 2030 from $15.3 billion in 2017, and MaaS is expected to reach $3.36 billion from zero currently.
MaaS will be successful if it is able to reduce travel cost, improve travel time and increase convenience for the travelers to rival the experience of private vehicles. With the diversity of commuting choices available today, MaaS can be the panacea for urban mobility and a super app that provides a perfect playground for entrepreneurs and policy-makers alike to build resilient transportation systems. The time to shift our focus from MASS to MaaS is now.
---