Healthifyme charts a roadmap to $100 million revenue run rate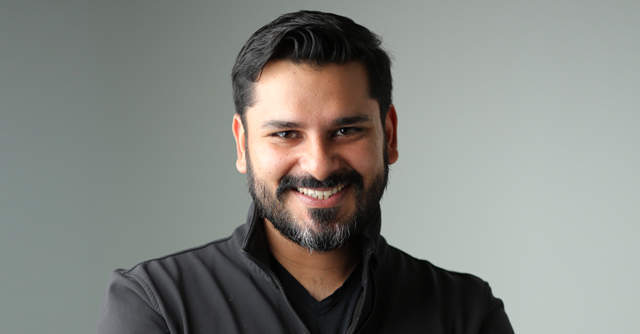 For HealthifyMe, which started out as a calorie counting app, 2020, marked by the COVID-19 pandemic, was a turning point. It challenged the Bengaluru based startup to venture into new service lines, notably online workouts and doctor consultations for chronic and lifestyle diseases. Buoyed by the tailwinds from the pandemic, the decade-old startup has set its sights on a $100 million revenue run rate in two years.
"Pandemic has done one thing nobody has been able to until now -- made people a lot more aware of health and fitness. As a result, the tailwinds that we are seeing are definitely here to stay. From a business point of view, we have clearly tripled our revenue since COVID-19 and have created a global outlook for the firm," the startup's co-founder and CEO Tushar Vashisht told TechCircle.
The startup's two new products, HealthifyStudio and Coach Plus Plans, now account for about one fourth of its revenues, said Vashisht. Before the pandemic, he added, the startup clocked monthly revenues at Rs 5 crore and is now hitting Rs 15 crore ($2 million) a month. He also claimed that the company crossed the $25 million revenue run rate in January this year, a 100% jump year-on-year.

"Within two years, we want to touch $100 million revenue run rate," he said.
Roadmap to $100 mn revenue run rate
Vashisht, a former analyst with Deutsche Bank, founded Healthifyme in 2012 with MIT graduate Mathew Cherian and Sachin Shenoy, a former Google engineer. The founders started out with a calorie counting app, the first of a kind, for Indian delicacies and desi food. Nutritionists and fitness coaches were added to the offering as a natural extension to lifestyle tracking where they could launch their subscription services for the users. The coach subscription service was HealthifyMe's first flagship offering.

In the third phase of growth, an artificial intelligence (AI)-based assistant called Ria was introduced to drive interactions with users. Ria's engagement grew significantly and it currently addresses about 60-70% of health and diet related queries on the platform, prompting the company to launch an AI-only subscription plan dubbed SmartPlan.
Then came the pandemic and the subsequent lockdowns and HealthifyMe found itself among the businesses that could benefit from the tailwinds created by the crisis. It moved quickly to tweak its coach plans and forayed into online workouts with HealthifyStudio. It also launched Coach Plus which clubbed its diet and fitness coach guidance with doctor's consultations for chronic disease management or lifestyle diseases such as diabetes, hypertension, thyroid, cholesterol, and PCOS.
Watch: Healthifyme CEO Tushar Vashisht on growth during pandemic, future plans

"Ours is a unique offering, which has its own niche. It's not pre-recorded workout sets, neither is it one-time paid online consultation calls. We combine AI technology and human service to offer personalised, goal-oriented coaching to help our users achieve weight and fitness objectives," Vashisht said.
The free element of the app that provides calorie counting, localised health content and a community portal now primarily drives user engagement, which has doubled to 20 million since pandemic, Vashisht claimed.
SmartPlan, priced at Rs 299, provides access to automated Ria-powered diet and fitness plans while coach plans HealthifyStudio and Coach Plus, offer users live workout classes such as Zumba, strength and cardio training and dance classes, and real-world nutritionists and trainers besides the AI product features respectively.

HealthifyStudio can be subscribed to independently or in addition to the coach plan. Under Coach Plus, users get a personal nutritionist and fitness trainer who work with the user towards the goal along with the AI solution.
The app has about 1.5 lakh paying subscribers today, of which 60% are SmartPlan subscribers. The remaining are traditional coach plan users.
The startup plans to further build solutions around treatment of lifestyle conditions with auxiliary services like diagnostic tests or IOT devices that connect with the app.

In terms of last reported financials, Healthifyme clocked Rs 54.52 crore in operating revenues for the financial year 2019-2020 (FY20), up 25% from Rs 43.63 crore in the previous year, according to regulatory filings. Its expenses grew from Rs 77.8 crore in FY19 to Rs 90.27 crore in FY20, while losses marginally widened to Rs 37.37 crore from Rs 34.4 crore.
Currently, according to Vashisht, nearly half of its revenues still come from the traditional coach plans. HealthifyStudio accounts for 10%, Coach Plus plans (with doctor consultations) contributes 15%, and the remaining comes from Smart Plans.
The number of coaches on the platform has doubled since the pandemic to 1,000.

Vashisht said the India business has been operationally profitable since April 2020 with 23% positive contribution margins. He expects to achieve overall EBITDA profitability in 12 months and is aiming for a $50 million monthly run rate or about Rs 30 crore in revenues by next January.
HealthifyMe has raised $25 million in funding till date from a slew of investors including Sistema Asia Fund, Chiratae Ventures, Inventus Capital, Blume Ventures, Samsung NEXT and Atlas Asset Management.
Global growth engine
Meanwhile, HealthifyMe's global business, Vashisht said, grew 4x since the pandemic and now accounts for 25% of its overall revenues.
Its global expansion began when it widened its footprint to Southeast Asia -- Singapore and Malaysia -- in 2018, building a library of Southeast Asian local foods with protein, fibre, carbohydrate and calorie mapping and hired nutritionists and fitness coaches in these geographies. The app gained significant acceptance by Indian expatriates in other regions, especially in North America.
"Our successful expansion into SEA now gives us the confidence to venture further into other regions of the world with a localised product. India and SEA can be considered as the tougher markets to crack given the variance in ethnicities and dietary preferences and having overcome both challenges, we're eyeing more developed markets now with North America, UK & Australia/NZ on our radar," Vashisht said.
The company expects the global business to contribute to about 33% of its revenue by Jan 2022. He said the plan is to expand to multiple international geographies and double down on markets where it sees good growth.
"We expect that global revenues may end up making the majority of our revenues in the future and we are excited about that," he added.
---