Salesken leverages shift to hybrid workforces to step up growth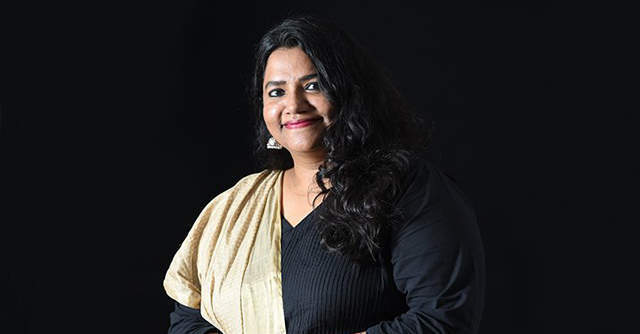 Hybrid workplaces and a higher emphasis on inside sales across enterprises led Salesken to re-invent its product. Following the launch of a mobile based telephony app last year, the artificial intelligence backed sales assistant platform has seen business grow over multi-fold.
"Our business grew by 300% and the release of the mobile app saw major traction during the WFH phase and contributed to our growth. Moreover, the pandemic saw a lot of field sales being moved to inside sales, which facilitated the growth as well," Salesken co-founder and CEO Surga Thilakan told TechCircle, without divulging specific revenue numbers.
For the app, the Bengaluru based startup, which works with clients across edtech, BFSI, SaaS and biosciences, had to factor in the nature of device, network connectivity for telecom providers and WiFi. It also had to take into account that the representatives were working in isolation and team leaders could not step in to help.

The app launched in June 2020 with product of real-time sales cues to address the switch from large format contact centres to people working from home.
Salesken was launched in 2019 by Thilakan and co-founder Sreeraman Vaidyanathan as a separate entity. It was initially conceptualised as part of iSTAR Skill Development, founded in 2010, by the same set of founders to train sales and customer service agents.
iSTAR was backed by impact investors Unitus and Michael and Susan Dell Foundation. Both sold their stakes Sequoia Capital invested in Salesken in March 2020.

"There was no form-factor which could be deployed at home. Also the team leads had less visibility on what was happening and could not step-in to guide the sales representatives," Thilakan said.
With the mobile-based telephony app, the sales representatives could use their bluetooth headsets to navigate a call while looking at cues from the app.
Product design

The mobile telephony app has undergone multiple iterations since the launch. To begin with, the original product designed by Salesken had two audio streams, where the sales representative and the customer would speak over a VoIP (Voice-over Internet Protocol) or a cloud telephony environment.
"When Covid-19 hit, the telephony services did not have a solution which could be used on mobiles as opposed to desktops. We ended up working backwards and integrating a cloud telephony solution which is mobile-based. Now you can just download the Salesken app and make calls from it. It can be integrated with your CRM and you can call the customer from it," Thilakan explained.
She added that the app was built keeping in mind that while telecom networks work well in some locations, at other places, WiFi is a better option. So the sales representatives can choose to call a customer over the phone mode or over the internet, with the Salesken bot listening in and throwing up cues to navigate the sale.

The cue cards are capable of functioning on low bandwidth internet and assisting sales representatives to counter customer claims or questions by showing them multiple options. For example, if a customer complains that the product is priced on the higher side, the representative can bring up EMI options or discounts on offer.
Iterations
Two new product iterations were launched over the last two months, including the Good Call feature and other new features around video calls.

The Good Call feature analyses specific factors contributing sales using a Natural Language (NL) processing model.
"What are the sentences someone is saying which is correlated to CRM that is won and lost is what we address. We have created a benchmark from the data we had," said Thilakan.
She added that while Good Call analysis was to bring in objectivity, the request for feature around videos came from clients. "As bandwidth improves, we will see a lot of audio calls moving to video. We planned on building the features around video maye two years out but the need is now," she said.

The features on video break up a video into multiple frames, using image recognition and emotion recognition for each frame.
With the share of inside sales growing from 50% to 80% due to Covid, the need for AI-based analytics for sales calls is only set to grow. A survey across 11 countries and seven sectors published by McKinsey in April 2020 stated that nearly 90% of business-to-business sales had moved to videoconferencing, phone or web sales model.
---