Sales engagement platform Outplay, self-publishing platform One Point Six Technologies secure funds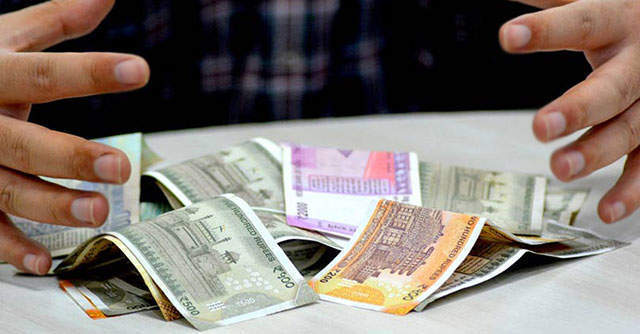 Sales engagement platform Outplay on Wednesday announced that it raised $2 million (Rs 14.56 crore as per current exchange rates) in a seed funding round from Sequoia Capital India's Surge.
Founded in January 2020 by brothers Ram and Laxman Papineni, Outplay helps sales teams plan, execute, track, measure and optimize interactions between companies and their prospects across various channels. Outplay claims to have acquired over 300 customers around the world in less than 12 months.
"We're a new challenger brand to the sales engagement sector and are confident that our next generation technology will allow sales leaders to generate granular, insightful reports and truly stay connected to prospective customers." Papineni, co-founder and CEO, Outplay, said in a statement.

Through automation and personalization, the startup helps in eliminating spreadsheets and multiple platforms to communicate with customers.
"Outplay also helps sales reps to not 'drop the ball' once a prospective buyer visits a website/blog/case study. They continue the conversation with a personalised chat by automatically hiding Drift/Intercom chat bots which often try to requalify a lead by asking questions which the sales rep already knows. This is a feature not available on other Sales Engagement tools," he added.
One Point Six Technologies

Self-publishing platform One Point Six Technologies, formerly known as Leadstart, raised $1 million (Rs 7.28 crore as per conversion rates) in a round dubbed Pre-Series A, led by the US-based SOSV, Australian fund Artesian and IPV along with some existing investors.
The Mumbai Angels Network-backed startup offers an integrated platform that allows authors to self-publish globally in multiple languages.
Founded in 2010, by Swarup Nanda, the startup recently launched its reading and writing app Pencil. The app offers multiple formats of content from shorts to books that enables writers to create multiple types of content in 60 languages, continuously enhancing their work powered by meaningful reading insights, as they engage with the readers and monetise their content.

"In the creator economy ecosystem, while a lot of solutions are being built for content creators in the audio-visual space, little is being built for writers and authors to be able to monetize their content. Our effort at Pencil is to help writers to become authors, improve their content, build audiences and monetize their creative pursuits in various ways," Nanda, founder, and chief executive officer, Pencil said in a statement.
Browntape
Browntape Technologies, which operates an eponymous ecommerce aggregator, raised undisclosed amount in funding round from PE fund Marathon-Edge backed Ginni Systems.

Ginni Systems, maker of Ginesys provides ERP (enterprise resource planning) and point of sale solutions.
Marathon Edge is a private equity investor in technology and consumer sectors with a typical ticket size of $5-10 million.
The Porvorim, Goa-based startup will be utilising the fresh capital to expand its omnichannel retail solutions. "Browntape enables offline players or digital native brands to quickly offer their products across online channels in a simple and cost-effective manner. We are delighted to welcome Ginni Systems with Marathon-Edge backing on board; the capital will help us grow our offering and serve our customers better," Gurpreet Singh, co-founder and CEO, Browntape said in a statement.

Founded in 2012 by Singh and Piyush Goel, the startup's software streamlines backend processes for retail brands and online sellers to manage their inventory and orders across various marketplaces and website engines. Its users include Amazon, Flipkart, Myntra, Magento, Shopify, and 30 plus such platforms. Orders can be fulfilled from multiple offline locations of a brand across warehouses and stores.
Browntape powers digital retail for brands such as Tata Croma, Future Group, Zivame, Tupperware, Catwalk, D'Decor, IFB, Welspun and others across categories including Fashion, Lifestyle, Home Decor, Electronics, Footwear, Bags, Sunglasses among others.
Faclon Labs

IoT (Internet of Things) and data management startup Faclon Labs on Wednesday announced that it raised an undisclosed amount in a funding round, dubbed pre-series A, from LetsVenture led by Sarjan Shah, MD, Group Satellite.
Founded in 2016 by IIT Bombay graduates Archit Naraniwal, Rishi Sharma, and Utkarsh Narain, the startup helps in making infrastructure smart, responsive, and self-learning. The company will use the fresh funds towards product development, team building and international customer acquisitions in Malaysia, UAE and Bahrain as well as set up an office in Dubai.
With IoT applications reshaping the areas for COVID-19 challenges, Falcon Labs onboarded marquee clients such as TATA Power, Aditya Birla Group, Larsen and Toubro, JUSCO and Raymonds, ITC to name a few.
"With the global Infrastructure poised to become digitized in this decade, we are looking at a huge opportunity to put a homegrown technology company on a global platform to drive it. Over the last few years, we invested heavily in RnD and product innovation to build a comprehensive IoT Infrastructure, ranging from Cloud to Gateways to challenge global players in IoT, " Rishi Sharma, co-founder, Faclon Labs said in a statement.
Earlier the startup had raised its first round from a clutch of angel investors led by Vish Sathappan, director at Brand Capital, Bennett, Coleman and Co Ltd (BCCL), and Sameer Sainani, director, response, BCCL.in January 2018.
---