Intuit finds new India lead, Moglix board welcomes Neelam Dhawan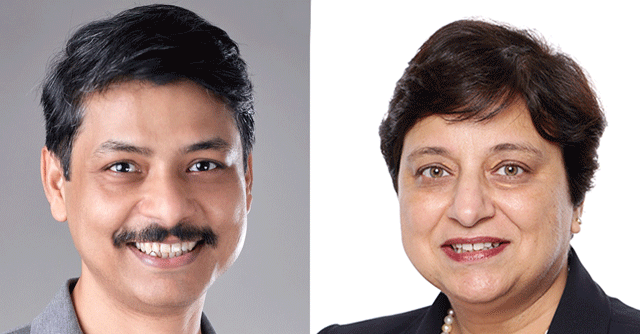 Intuit, a Mountain View, California headquartered provider of business and financial management solutions, has promoted a vice president (VP) as its India site leader, effective Monday.
Saurabh Saxena will take on the new role of leading India operations, in addition to his current role as VP of product development for a small business and self-employed clients, at the company.
Saxena will take over from existing managing director of Intuit India, Sanket Atal. Global customer relationship management (CRM) giant Salesforce, last week, announced its decision to rope in Atal as its new India managing director (MD).

Intuit, which services small businesses, consumers and accounting professionals, offers products that include the tax preparation application TurboTax, personal finance app Mint, and the small business accounting program QuickBooks.
Read: AI/ML will blend tax, accounting products into personal finance solutions: Intuit
"Today, Intuit's India site is a thriving Intuit microcosm with over 1,000 employees driving innovation for our global products and services, aligning with our strategy to become an AI driven expert platform," Intuit said in a statement, which added that Saxena assumed the new leadership role with over 13 years of experience at Intuit.

Saxena currently leads the product suites of QuickBooks (QB) Online Advanced, QB Desktop, QB Enterprise, Point of Sale, and Intuit Market, the statement added. Prior to joining Intuit, Saurabh worked at Intel.
In other appointment-related news on Monday, B2B supply chain technology solutions startup Moglix said former HP and Microsoft India MD Neelam Dhawan has joined the firm as a board advisor.
Dhawan, who is also on the global board of Phillips and ICICI, will offer strategic advice to Moglix as the organisation looks to scale globally. Dhawan has also held leadership roles across HCL and IBM.

"I am excited about my new role as a board advisor at Moglix. Moglix is pioneering supply chain digital transformation in the country and overseas. I look forward to contributing to Moglix's endeavors to grow and deliver impact globally at scale," Dhawan said in a statement.
---