EV startups Euler Motors, BLive raise fresh funds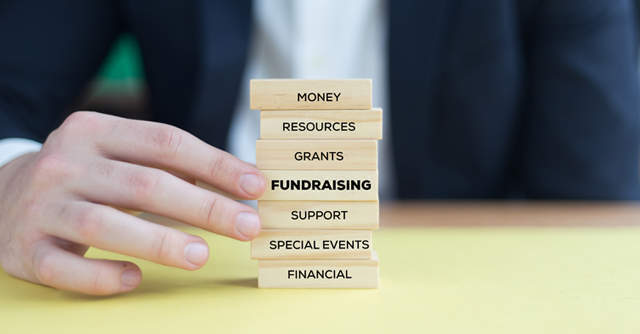 New Delhi-based commercial electric vehicles manufacturer Euler Motors on Wednesday said it closed its Series A funding round at $9.5 million (about Rs 69 crore at current exchange rates), with additional investments of $2.6 million raised from new investor ADB Ventures, the venture investing arm of Asian Development Bank and existing investor Blume Ventures.
The fresh funds will be used for Euler Motors' upcoming launch of its three-wheeler cargo vehicle this year, and support market expansion in India to cities like Bengaluru, Kolkata, Ahmedabad and Pune – in addition to Delhi NCR, the company said in a statement.
This round follows capital infusion of $4 million led by its existing investors -- Inventus Capital and Jetty Ventures -- announced earlier this month. Prior to that, the startup raised around $2.6 million as part of Series A round in May 2020.With this, Euler Motors has raised a total of $11.6 million since its inception in 2018.

"ADB Ventures' investment in Euler Motors signals a growing market readiness for EV in India. We are delighted and proud that ADB Ventures have chosen Euler Motors as their first investment in an EV company. We believe it is testimony to our execution so far against our defined vision, and the quality of our innovation," Saurav Kumar, founder and CEO of Euler Motors said.
Euler Motors offers three-wheeler light commercial cargo vehicles to e-commerce and third-party logistics companies. It has a dedicated manufacturing and R&D facility for production of light commercial EVs along with automotive-grade lithium-ion battery packs.
Since inception, Euler Motors claims to have established a network of 100 plus charging infrastructure in Delhi NCR that can charge more than 200 electric vehicles at any given point and boasts over 250 vehicles deployed across ecommerce companies.

With deployments across customers such as BigBasket, EcomExpress and Udaan, Euler Motors claims its vehicles have completed over 10 million deliveries and helped reduce carbon emissions of over 2.2 million tonnes.
BLive
Panji headquartered Arcis Tours, which owns EV (electric vehicle) experience platform BLive has raised of $1 million (Rs 7.25 crore) as part of follow-on capital of pre Series A round.

The funding, which was a combination of debt and equity was led by LetsVenture, Mumbai Angels, JITO and Credit Wise Capital, the company said in a statement.
The company had raised funds led by a strategic investment from DNA Networks in September 2019. In April 2020, the company raised an undisclosed amount in a bridge funding round from early-stage investor platform Mumbai Angel Network.
Blive EV Tours has expanded to top 15 cities across 9 states in India and claims to have completed over 10,000 eBike tours so far. Driven by the increase in domestic tourism post-pandemic, BLive has seen a 3x growth in its eBike Tours, the company said.

Founded in 2018 by Samarth Kholkar and Sandeep Mukherjee, BLive offers unique, experiential, guided tours on electric bikes with an aim to promote sustainable tourism in India. The startup is the official EV partner of Goa Tourism and has partnered with the likes of Club Mahindra, Taj Hotels, Grand Hyatt and Airbnb among others.
"This year, we are looking at growing the EV tours to over 30 plus locations and adding more two-wheeler EV brands and ownership models to the EV Store through both online and offline channels," the founders said.
"With India's potential to be the next EV market leader of the world, we want to ensure that we support startups like BLive, who provide a completely unique way to users of experiencing and owning two-wheeler EVs. Boost in domestic travel and growth in EV category presents BLive a great opportunity to grow and expand to bigger markets," Shanti Mohan, founder of LetsVenture said.

---