LTTS, AspenTech to drive digital transformation for global process enterprises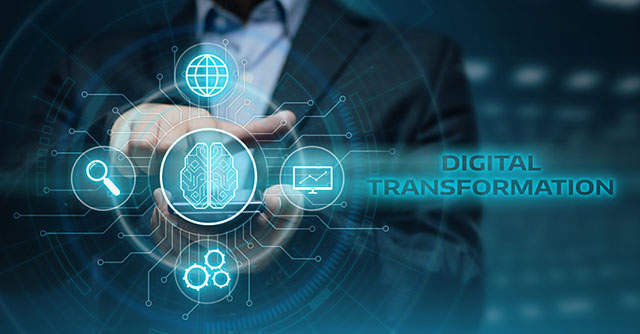 Pure play engineering solutions company Larsen & Toubro Technology Services (LTTS) has announced a partnership with Bedford, Massachusetts headquartered Aspen Technology (AspenTech), which provides asset optimisation software and services for the process industry.
LTTS, a statement said, will allow global enterprises to host AspenTech's aspenONE suite of digital engineering solutions on its managed cloud to optimise the performance of their assets and boost operations.
The offering is driven by LTTS' cloud engineering services, which offers design, delivery, support for computing, storage, and virtual network infrastructure in the cloud, the statement said.

As managed hosting services partner for the aspenONE suite, LTTS will accelerate the customers' Industry 4.0 adoption and help them align with the changing market conditions. This would be particularly useful for capital-intensive organisations, which could leverage the speed and scale of cloud technologies to improve their operational efficiency and margins.
"LTTS' partnership with AspenTech will provide holistic, end-to-end solutions in delivering asset performance and enhancing operational efficiency," Amit Chadha, deputy CEO at LTTS, said. "LTTS is excited to combine its engineering domain expertise across critical industries with AspenTech's purpose-built software platforms to deliver higher returns over the entire asset lifecycle."
This collaboration will also reduce the total cost of ownership and improve the customers' business agility, especially during uncertain and volatile market conditions, the statement said.

Antonio Pietri, president and CEO of Aspen Technology, said, "The process manufacturing industry is undergoing a significant change as more companies take advantage of advanced technologies like AI, machine learning and the cloud to better operate their critical assets."
"Our partnership with LTTS is about giving our joint customers the capabilities they need to optimise their operations and improve their engineering capabilities, so we feel that this partnership will help process manufacturing companies accelerate their digital transformation journeys and adapt to changing conditions when needed," he said.
LTTS is a subsidiary of the $21 billion revenue-clocking Indian conglomerate Larsen & Toubro, which operates in over 30 countries. It employed over 16,000 employees spread across 17 global design centers, 28 global sales offices and 62 innovation labs as of December 31, 2020.

---