Meet the 9 fintech startups in the fourth cohort of Financial Inclusion Lab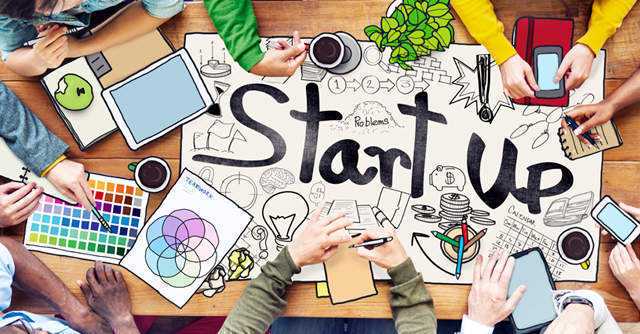 Bharat Inclusion Initiative, a platform initiated by Indian Institute of Management Ahmedabad's Centre for Innovation, Incubation and Entrepreneurship (CIIE.CO), has selected nine startups for the fourth cohort of its accelerator programme, Financial Inclusion Lab (FIL).
The accelerator programme, which CIIE had launched with $9.5 million in 2018, is run in partnership with Bill & Melinda Gates Foundation, J. P. Morgan, Michael & Susan Dell Foundation, MetLife Foundation, Omidyar Network and consulting firm MicroSave Consulting.
The accelerator programme is run in partnership with consulting firm MicroSave Consulting.

The platform identifies and supports startups that focus on enhancing the financial health of lower-income communities with mentoring, market research, access to networks, capital and other support to build and scale their solutions, according to a statement.
Read: Sky is the limit for startups in a digitally transformed world: Kunal Upadhyay of CIIE.CO
Over the past three years, the Financial Inclusion Lab has supported 27 early-stage startups in three cohorts. Cumulatively, these startups have served more than 20 million customers and raised over $15 million in funding post their participation in the Lab, the company said.

Here are the startups:
Credochain: New Delhi-based Credochain Technologies enables flow-based lending for MSMEs by capturing and analysing the underlying business transactions and cash flows using GST in an automated manner for faster and better credit decision-making. The company was founded in 2018 by Vaibhav Anand and Shivani Sharma.
Fello: Bengaluru-based Fello was founded in 2020 by Manish Maryada and Shourya Lala. It is a game based savings and investment platform for gen-z and millennials to save, play and earn returns more than a traditional savings bank account.

Finarkein: Pune-based Finarkein Analytics was founded in 2019 by Nikhil Kurhe and Dheeraj Kumar. The company works with open digital ecosystem including AA's (Account Aggregator) and OCEN (Open Credit Enablement Network) to build plug and play pipelines for fetching and analysing data from diverse sources with consent.
Fundfina: Mumbai-based Fundfina Technologies provides embedded financing capability using cash flow based working capital loans to retailers of enterprise networks like payment and wallet firms, PoS providers, digital accounting firms etc.
The startup was founded in 2017 by Rahul Tripathy, Nishant Bhaskar, Abhijit Naik and Bikram Bajaj.

DailySalary: Founded by Shantanu Singh, Aashutosh Chaudhary and Eral Ravi, NSquared Systems is into building an attendance-linked 'Salary Wallet' which gives salaried workers immediate access to their earned salary. Every workday, the day's salary gets credited to the worker's Salary Wallet from which they can withdraw up to 50% anytime.
Kosh: Gurugram-based Adhikosh Inc. was founded in 2019 by Aayush Goel and Sahil Bansal. The company is building a digital and agentless MFI (micro finance institution) to help borrowers avail a group-based loan.
myPaisaa: Founded in 2020, Bengaluru-based Finsave Technologies Pvt. Ltd. is a digital chit fund that is registered with the Registrar of Chits. It provides an app for the entire user journey and enables two-hour turn around time (TAT) for disbursal.

The startup was founded by Veera Praveen Reddy and Ravindranath Kamma.
Numer8 Analytics: Mumbai-based Numer8 Analytics OPC Pvt. Ltd. Was founded in 2017 by Devleena Bhattacharjee and Nandhini Karthikeyan. The startup provides people in the fishery industry with advisory, market linkages and access to formal credit. It aims to make fisheries more sustainable and profitable.
SureClaim: Bengaluru-based SureClaim Inc. was founded in 2017 by Varun Kansal and Anuj Jindal. It is a healthcare navigation platform which helps families and doctors to locate hospitals that meet the medical needs and financial constraints of the patients.

---