Sky is the limit for startups in a digitally transformed world: Kunal Upadhyay of CIIE.CO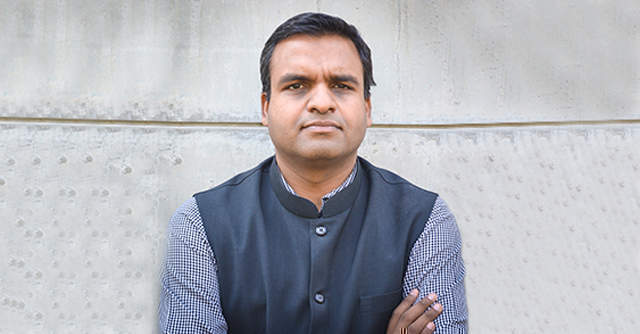 Indian Institute of Management, Ahmedabad's startup incubator CIIE.CO spent 2020 supporting startups that were finding it difficult to sustain the cash runway amid the Covid-19 pandemic.
Founded in 2007, CIIE.CO is not only an incubator but also helps startups with investments and acceleration programmes. It provides infrastructure, training, and access to a network of collaborators.
Consumer, agriculture, healthcare and mobility are a few of the sectors that it has invested in. Last year, CIIE.CO placed bets on Mumbai-based insurance-technology startup Riskcovry, fintech platform Setu and space-tech startup Agnikul among others.

In March 2020, the company announced the third cohort of its Financial Inclusion Lab.
Under its Bharat Inclusion and Bharat Innovation Fund, the company provides series A as well as series B funding to enterprises, which is anywhere around $1-4 million.
In an interview with TechCircle, Kunal Upadhyay, CEO of CIIE.CO and managing partner at Bharat Innovation Fund, outlined the platform's work during the pandemic year, portfolio, exits, playbook for the year 2021 and more.

Edited excerpts:
How do you expect the startup ecosystem will evolve in a post-Covid-19 world?
Last year has been transformational for the ecosystem in general. If you talk to startups, you will see that everyone struggled initially but they found a new exciting way forward for themselves. Now selling products online is becoming easier.

People who were struggling to find talent in tier 2 cities have now realised that talent can be accessed from anywhere. So, in some sense Covid-19 has not just created newer opportunities in sectors such as digital transformation, edtech and healthcare, but has also transformed how the industry or business operated.
And with this new transformation, sky is the limit for many startups because they aren't restricted by the usual constraints that they thought existed. Beyond the teething problem that many of the startups faced, there will be very interesting times ahead for most of the companies.
How many startups did you support last year?

If I particularly talk about 2020 in the deep-tech and inclusion space, CIIE.CO supported 122 startups through various programmes.
Of the 122 startups, how many of them have been funded?
Of the 122, we funded 62 startups in 2020. Since the inception, CIIE.CO has supported over 1,000 startups of which 500 plus startups have received funding. In total, Rs 250 crore has been deployed in these startups.

Which sectors is CIIE.CO bullish on?
CIIE.CO has a lot of sector specific and theme specific programmes. We are sector agnostic and are bullish on agri-tech, health-tech, deep-tech, clean-tech, mobility, fintech, space-tech, cybersecurity, edtech etc. We always look at the solutions from a tech standpoint.
Are there any sectors that CIIE.CO does not want to invest in?

We prefer to not invest in companies that are already seeing market action. For example, broad e-commerce space and companies with pure play business model innovation unless they've a massive inclusion element, pure retail technologies, pure solutions that not necessarily use technology for its advantage of scaling up, we would typically not touch those.
Broadly, you would see that we have done far less consumer centric solutions and way more enterprise technology solutions.
Are there more funds apart from Bharat Innovation Fund?
Bharat Innovation Fund has two elements: deep tech and inclusion. We are actively deploying from these.
A third fund, which we have already deployed and are in the process of exiting, is Infuse Ventures. This fund focussed on climate technology space.
We do a lot of proprietary capital investments out of our books that is seed investing. People perceive CIIE.CO to be an academic incubation centre, but we are not a pure play incubator. We've a dedicated team for research work like management research, figuring out trends and innovations, publications, thematic report which allows us to predict some of the future trends and solutions.
We do a lot of national programmes for example, in any given year, we would run 5-10 national scouting, accelerators programmes for specific thematic problems.
Is Bharat Innovation Fund fully raised?
It has a $100 million target. We have largely raised the funds, currently we are in the process of deploying it. Between the two funds -- inclusion and deep-tech, we have got commitments that are largely focused on deployment. We recently announced an investment in Riskcovry, which is the best example of how our 'Innovation Continuum' works.
Riskcovry is the first company we first supported through our accelerator programme, under the Bharat Inclusion Initiative, At the seed stage, we provided a smaller amount of capital -- about Rs 25 - 30 lakhs. Subsequently, we supported the company through the Bharat Inclusion Fund and provided around $1 million investment and now they have raised a next round of capital which is $5 million investment wherein we have participated again.
What is Innovation Continuum?
Innovation Continuum basically means supporting startups at all stages right from the ideation/incubation stage (where a company may need smaller amount funds but rigorous support) to a stage wherein they are pitching to the market seeking a lot of validation. We look at it as an entire value chain that we should make available for our startups. For example, we try to provide physical infrastructure support, active training support, access to mentoring, problem solving, acceleration support in terms of access to market, training, workshops, prototyping, investments to an entrepreneur who is based out of a tier-2 city.
Could you share some success stories of the startups backed by CIIE.CO?
Razorpay, a payment gateway platform, started its journey out of our incubation space in Jaipur, called Startup Oasis. Now they are a unicorn and they have scaled up well.
Gaming startup Mech Mocha - which was acquired by Flipkart last year, they also started their journey from our office in Ahmedabad, spent a couple of years here before they scaled.
Clean-tech company Fourth Partner, which was incubated or accelerated by us through our acceleration programme and then subsequently supported by Infuse, which is our energy focused fund. Now they have raised $100 million from the leaders in rooftop solar space.
Artificial Intelligence (AI)-based sales assistance platform SalesKen, which started its journey through one of our programmatic interventions in the form of iStar, has now backed by Sequoia.
Drone maker ideaForge which recently received a big award from Indian Army.
These are just a few examples. We have got quite a few companies across sectors that have performed really well.
How does the exit scenario look?
We have had close to 30 plus exits till date. For example - Forth Partner, Ridlr, Recruiterbox, Mech Mocha, Idea Forge, which were some of the good profitable exits for us.
What is CIIE.CO's plans for this year?
The business that was there already will continue as it is, there will be a couple of new interventions coming up across the continuum whether it is us expanding in terms of geography in other tier 2 cities.
We already have a significant presence in Rajasthan and Gujarat, but we are planning to expand in other tier 2 cities, which we will be announcing soon. On the Insight side, we have a couple of interesting publications which are coming up including a book that we are going to announce shortly.
Finally on the fund side, this is a good time for us to plan out our subsequent funds, so it is still work in progress, but we should be launching our next fund soon.
---