Top deck hires, Hyperforce and a maiden startup bet – Salesforce gets busy in India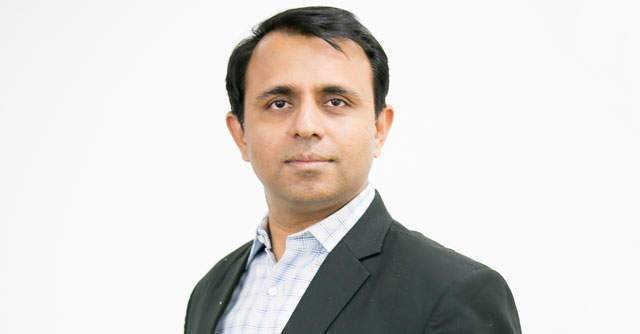 From top deck hires to the launch of Hyperforce and its first bet in India through HR platform Darwinbox, San Francisco based CRM (customer relationship management) giant Salesforce has been busy scaling its India operations over the past few months.
The company has appointed Intuit's former MD Sanket Atal as its SVP and MD for India, while VMware veteran Arun Kumar Parameswaran has been hired as the SVP and MD of its sales and distribution unit in India.
With 3,110 employees spread across a centre of excellence in Hyderabad and additional offices in Bangalore, Mumbai, and Gurgaon, Salesforce has steadily expanded its presence since its entry in the country in 2005.
The company believes its latest offering Hyperforce -- a platform for storing client's Salesforce data onto any public cloud -- is an important step for its growth in India.
"Hyperforce empowers customers to get up and running quickly, no matter which clouds they use or how much they've customized, while easily complying with relevant data standards ensuring customers meet local data residency requirements," Deepak Pargaonkar, VP, solutions engineering, Salesforce India, told TechCircle.
Salesforce says the Hyperforce platform can help its clients move their data and applications from Salesforce and store it in any preferred public cloud, whether it is the Google Cloud platform, AWS or Azure. This allows for the data to be stored locally, while still being compliant with other global geographies, and allowing for faster scalability with the public cloud.
According to a recent December 2020 report by IDC, the public cloud services market in India has nearly tripled since 2016, and is also expected to grow at a CAGR (compound annual growth rate) of 22.2% for the period of 2020-2024. As the reliance on cloud platforms becomes more prominent, verticals such as financial services, media, education and ITeS are noticing a surge in demand, which Salesforce looks to tap into.
"Every Salesforce app, customization, and integration, regardless of the cloud it's in, will run seamlessly on Hyperforce," Pargoankar said.
Digital adoption at businesses has leapfrogged about five years in a period of around eight weeks due to the pandemic, according to a McKinsey report published in May 2020. The report also pointed out that even before the pandemic, 92% of business leaders felt their business model would not remain viable through the current rates of digitization.
Pargoankar believes Salesforce's solutions and hyperforce can help organisations get back on track.
General insurance company Bharti AXA was one of the early adopters of the Hyperforce platform. "Hyperforce has helped us upgrade our infrastructure on the public cloud in India. We can now implement and scale up Salesforce apps faster," Arif Syed, CTO of Bharti AXA, said in a statement.
The CRM company was also recently signed up by Yes Bank to build a loan origination system for retail banking, enabling the lender to provide personalised solutions to consumers.
"This bolsters the bank's capacity to process higher volumes of loan applications through enhanced automations and progressive API (application programming interface) integrations," Pargoankar told TechCircle.
Additionally, it will also help Yes Bank eliminate manual processes in the loan cycle, thus reducing turnaround times for improved customer satisfaction.
The Darwinbox bet
An interesting development in the Indian startup ecosystem earlier this year was when Salesforce Ventures' -- the company's venture capital arm's -- made its first startup bet in India and its second such investment in Asia.
Read: Six-year old Darwinbox navigates HRtech one brand validation at a time
The company, enterprise human resource technology (HRtech) services provider Darwinbox, was, as TechCircle reported earlier, wasn't looking for an investor when Salesforce Ventures came knocking on its door.
With Salesforce's backing, the company expects to register 300% growth over 2021, in revenue terms, as it charts a global expansion plan into the Middle East, Africa, and Asia-Pacific regions.
Slack buy
One of Salesforce's most talked-about deals in recent years has been its eye-popping $27.7 billion acquisition of workplace messaging platform Slack. The move is seen by Salesforce's CEO Marc Benioff as an important partnership in the future of the digital, work from anywhere world.
"Salesforce and Slack will shape the future of enterprise software and transform the way everyone works in the all-digital, work-from-anywhere world," Benioff said while announcing the acquisition.
Slack is expected to the be the new interface for Salesforce Customer 360, the company's flagship CRM platform which allows clients to connect its apps and create a unified customer ID for a unified single view of the customer. Slack would also be integrated into every Salesforce Cloud platform, according to a statement by the company.
Slack is currently integrated with over 2,400 work applications from global firms, who are now expected to become a part of the Salesforce ecosystem, throwing open new markets for the organisation.
Remote working solutions by the company are expected to not only help it win customers but also help it add more jobs. In terms of its global numbers, Salesforce saw its employee count rise by 14% to 56,000. It is also worth noting that an October 2019 report by IDC expected the Salesforce ecosystem to provide over 548,400 new direct jobs in India from 2019 through 2024.
The company issued a revenue guidance of $25.65-$25.75 billion for the financial year 2022, which is 20.70%- 21.2% mark, which it hopes to achieve through a steady pace of acquisitions, as well as organic growth, which are not bad numbers considering the pandemic and its effects.
Salesforce clocked revenues of $21.25 billion, up by 24% year over year, while its operating cash flow was up 33% to $2.17 billion for the financial year ended January 31, 2021 (fiscal year 2021).
It will be interesting to see what type of growth Salesforce can show through recent developments such as Hyperforce, work.com (return to workplace platform) and the Slack acquisition.

---