Skymet rolls out digital platform to enable financial inclusion of rural India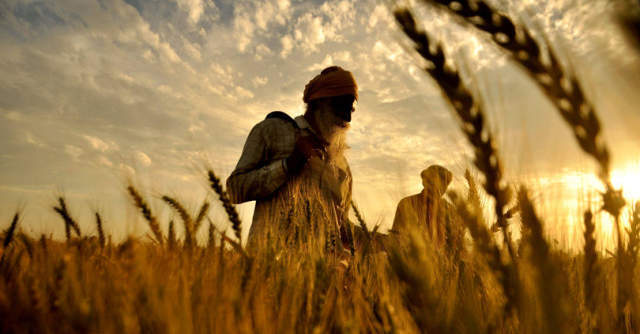 Weather forecast and agriculture risk monitoring company Skymet has launched a digital platform to help farmers improve crop yield and decrease crop risks, while enabling financial inclusion for rural India.
Dubbed skAIgeo, the Noida-based startup said the platform will offer access to 10 years of geospatial proprietary farm-level data repository, free of cost.
For the banking sector, skAIgeo will formulate a predictive and prescriptive business intelligence solution, which will leverage agri-alternate data for effective credit risk assessment and loan recovery, the statement said.

It will also help the insurance sector customise polices or programmes after evaluation of crop risk assessment using different indices.
The platform targets to onboard 1 million farmers this year, the statement said.
SkAIgeo will analyse 10 years of datasets with the help of artificial intelligence (AI), machine learning (ML), geospatial technologies and data science. These geo-databases will be published on the platform for the direct consumption of students as well as business firms, including insurance, banking and agriculture firms.

"At skAIgeo, we have been building its digital platform in India to provide solutions to fill the gap between banks and farmers. The 'digital lending solution' provides farm score/farmers financial health/repayment capacity using various parameters," Jatin Singh, founder and managing director of Skymet, said.
"Skymet is using remote sensing, geo-tagging/fencing and overlaying cadastral maps over land records which helps in land and crop identification, crop acreage, and yield forecast. This solution is being used by SBI, ICICI Bank, HDFC Bank, and a few Maharashtra cooperative banks," he said.
skAIgeo will track indices such as the greenness index, crop health index, soil moisture index and standard precipitation index, with regularly updated 15 days of national, district and sub-district (tehsil) crop data. This data will help insurance companies develop customised agricultural policies and programmes after evaluation of crop risk assessment for various indices.

Skymet claims to have collected 1 million crop signatures across the country with the deployment of resolution crop cameras, 250-300 crop sensors and 27 lightning sensors, each covering 4,000-6,000 kilometres, as well as 7,000 automatic weather systems and in-house drone flying capabilities. It also helps maintain farmer records, such as authentic land ownership, mortgage and irrigation details of the land for easy loan disbursements.
The company said that it has already disbursed loans to half a million farmers and now aims to increase this number to a million by the end of the year.
---