Janani, ReshaMandi, Homingos, Anar and Rupifi raise capital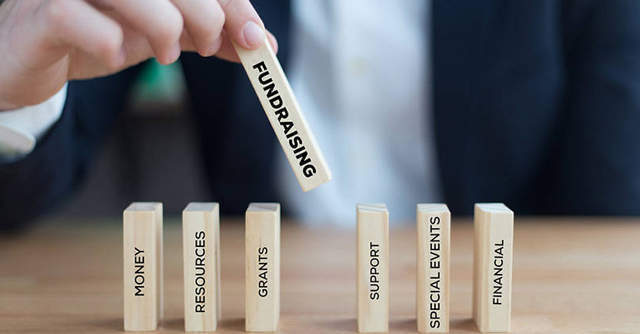 Fertility-focused health tech startup Janani has raised Rs 8 crore ($1.1 million as per current exchange rates) in a seed funding round, led by Venture Catalysts.
The round also saw participation from Apollo Hospitals, Inflection Point Ventures, and LetsVenture, along with returning investors 9Unicorn and AL, a statement said.
The fresh capital, the company said, will be used to expand its operations in three undisclosed metro cities and build its technology stack.
Janani is an end-to-end virtual tech-enabled service management platform. Its products include consumer-centric Janani.life and the business-to-business (B2B) artificial intelligence (AI) solution Janani.ai.
"We will leverage the funding to strengthen our tech infrastructure and extend our operations to three metro cities. The capital support has come a shot in the arm for us and will help us take a firm step forward in the direction of becoming India's largest fertility virtual tech clinic that offers all fertility services at the patient's doorstep," Nilay Mehrotra, founder of Janani, said in a statement.
"Janani is catering to women facing infertility issues, enabling them easy access to the treatments using technology as they can track their fertility journey using an app," Mitesh Shah, co-founder, Inflection Point Ventures, said in the statement.
ReshaMandi raises $1.7 mn
Bengaluru-based ReshaMandi, which runs an eponymous silk supply chain platform, on Thursday said it has raised $1.7 million (Rs 12.25 crore) in a seed funding round, led by Omnivore and Strive Ventures.
Axilor Ventures and Supply Chain Labs (Lumis) also participated in the round, as per a statement.
Started in 2020 by Mayank Tiwari, Saurabh Agarwal and Utkarsh Apoorva, the Bengaluru-based startup is digitising the country's silk supply chain.
ReshaMandi is building a full-stack platform to organise the silk supply chain, provide services including quality testing, technical advisory, high-quality inputs, and market linkages, at each node of the silk supply chain.
It wants to create traceability "from farm to fashion" by organising the silk ecosystem comprising silkworm rearers, sericulture farmers, yarn reelers, fabric weavers, and retailers.
Additionally, ReshaMandi is exploring fintech opportunities to further buoy this sector.
Recently, the company launched its direct-to-consumer (D2C) brand Amraii to sell silk apparel at reasonable rates.
"Despite India being the second-largest producer of silk globally, the industry is still unorganized and in urgent need of technology interventions across the supply chain. With sericulture farmers having very high smartphone penetration, it is an opportune time for a digital platform like ReshaMandi to address the existing inefficiencies," Subhadeep Sanyal, partner at Omnivore, said in a statement.
"We are excited to bring the first technology-led disruption to India's $10 billion silk industry. Our goal is to reduce the import of silk by helping Indian farmers improve their production capacity and quality," co-founder Tiwari, also the CEO of ReshaMandi, said.
Angels back social media platform Homingos
Augmented reality (AR)-based social networking platform Homingos has raised an undisclosed amount of funding.
The funding round was led by BITS Spark Angel Network members Raju Reddy, Sundi Natarajan, Jayan Ramankutty, Shivakumar Ganesan, Rahul Seth and Srinivas Anumolu of Growth Story, a statement said.
The capital will be used to develop and scale the AR powered platform, camera interface and user acquisition, as well as expand its talent pool, it said. It looks to also build innovative tools as the mainstay of social sharing, going beyond games, filters and effects, the statement said.
Using the Homingos camera app as an interface to the real world, the platform will allow users to experience AR as they connect, share, express and interact in "ways rarely experienced before".
"While photographs have been printed since 1839, our innovation Smartphotos prints videos for the first time ever. Homingos aims to become the go-to platform for social sharing and engagement in the AR-enabled world. An interface that is fast, scalable and cost-effective, the Homingos platform is designed to inspire users to connect, share and engage using AR in ways they have never done before. The backing of seasoned investors strongly underpins our proposition," Shourya Agarwal, co-founder and CEO of Homingos, said in a statement.
Smartphotos also offers what the Bengaluru-based startup calls "a one-of-a kind magical experience, almost like a Harry Potter moving poster."
The startup was founded in 2018 by three BITS Pilani graduates -- Agarwal, Malhar Patil and Rajat Gupta -- who wanted to create the world's next big social media network, powered by AR technology.
Titan Capital backs business community platform Anar
Business community networking app Anar, run by Anar App, has raised an undisclosed amount of funding in a round led by Titan Capital.
First Cheque also participated in the round, among others, as per a statement.
The capital raised in the latest round will be used to strengthen its core product offerings, and build a technology stack that will allow the platform to deliver better experience for its users.
Founded in 2020 by Nishank Jain and Sanjay Bhat, the app has around 70 million businesses across India and over 1 lakh businesses registered on the platform. It allows businesses to connect with each other across the country and share information.
Anar helps small and medium business (SMB) communities build their network online and offline, providing access to new products, current market trends and knowledge to innovate their venture into the broader market.
Quona Capital backs B2B embedded finance platform Rupifi
Buy Now, Pay Flexibly embedded finance platform Rupifi has raised $4.1 million (Rs 29.78 crore as per current exchange rates) in a fresh funding round, dubbed pre-Series A.
The round was led by Quona Capital, with participation from Ankur Capital and Flipkart co-founder Binny Bansal, a statement said.
The fresh funds will be used to expand Rupifi's product offerings, partnerships and to scale its team, the statement said.
Launched in 2020 by Anubhav Jain, Ankit Singh and Jawaid Iqbal, Delhi-based Rupifi Technologies addresses India's critical credit gap of over $330 billion, driven by the inability of traditional lenders to navigate and integrate digital lending structures needed to reach small ticket customers and MSMEs.
Rupifi looks to democratise access to credit targeted at a market size of 50 million+ MSMEs. It provides easy-to-integrate API blocks for digital B2B platforms and marketplaces to embed the Buy Now Pay Flexibly product. These customers can access multiple lenders in a standardised way (on lines of the Open Credit Enablement Network, or OCEN, initiative), the statement said.
It partners with B2B MSME platforms, or anchors, to underwrite end MSME customers with a credit limit that offers flexible payment options, enabling them to pay only for the days they use the credit. This anchor-led strategy also ensures low cost, scalable implementation of high frequency small ticket B2B transactions in a frictionless and digital way for the B2B platforms and partner lenders.
"We've all become used to the Buy Now, Pay Laters of the world like Klarna and Affirm," co-founder and CEO Anubhav Jain said in a statement. Kalrna is a Swedish fintech firm, while Affirm is based in the US – they are both popular players in the 'Buy Now, Pay Later' space.

---