Gaming co Nazara Technologies makes strong debut on bourses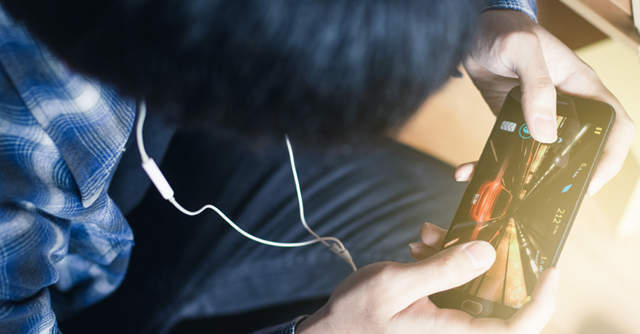 Rakesh Jhunjhunwala-backed gaming company Nazara Technologies made it public market debut on Tuesday, its stock opening at a 79.1% and 80.9% premium to the offer price on the Bombay Stock Exchange (BSE) and National Stock Exchange (NSE) respectively. The stock, however, saw a 20% correction on both bourses in intra-day trading.
While the stock closed at Rs 1,576 against an opening of Rs 1,971 on the BSE, it ended the day on the NSE at Rs 1,592 against an opening of Rs 1,990 per share.
Nazara Technologies is the first homegrown gaming company to be listed in India. Billionaire public markets investor Jhunjhunwala holds a 10.82% stake in the company.

The Rs 585 crore initial public offering (IPO) of the company earlier this month was oversubscribed 175 times. The initial public offering (IPO) opened on March 17, offering 52,94,392 equity shares for sale at a price band of Rs 1,100-Rs 1,101. The IPO closed on March 19.
The company's popular brands and intellectual property (IP) include WCC and CaromClash in mobile games, Kiddopia in gamified learning, Nodwin and Sportskeeda in e-sports and e-sports media, and Halaplay and Qunami in skill-based, fantasy and trivia games.
The company's most significant revenue streams are collecting subscription fees from paid users, gamified learning and e-sports businesses. "These two segments cumulatively accounted for 71% and 42% of operating revenues for H1FY21 and FY20 respectively," a report from ICICI Securities noted.

"The company has an operating leverage advantage in gamified early learning on account of captive development of content being undertaken in India, while generating revenues inter alia from North America. Further, its leadership in e-sports and sports simulation and geographical reach across India, Middle East, Africa and North America provide a strong foundation for growth," Rashesh Shah, analyst, ICICI Securities said in his IPO note from March 17.
Shah also pointed out the possible risks for the company's stock. The company's inability to protect IP or any third-part claims could "materially affect the business" he said. Since a significant portion of revenue from eSports business comes from a few customers, it is always at a risk of facing regulatory uncertainty, given that it operates in the skill-based fantasy and trivia real money games, he added.
"The gaming industry in India is currently valued at $1.54 billion and is expected to grow at a CAGR of 31% to $3.53 billion by 2023. The combined Gen-Z and millennial population, which provides a large user base of mobile gamers, sports and eSports fans, accounted for 65% of the total population mix in India as on August 2020, compared to 51% of the total population mix in the United States and 36% of the total population mix in China," an IPO note from HDFC Securities said.

Nazara's acquisition of majority stake in NODWIN Gaming in 2018 catapulted the company into establishing itself as a market leader in esports in India. Having global presence and "strong relationship with global gaming publishers and platforms including market leaders such as ESL and Valve Corporation, and is currently dominating the Indian eSports market with over 80% of the total market share in India," analysts at HDFC Securities added.
Watch: NODWIN Gaming and e-sports
Nazara also offers telco-based subscription games and has a library of over 1,021 games, targeting first-time and mass mobile users in emerging markets.

---