Redis Labs CEO Ofer Bengal on upcoming niche acquisitions, IPO plans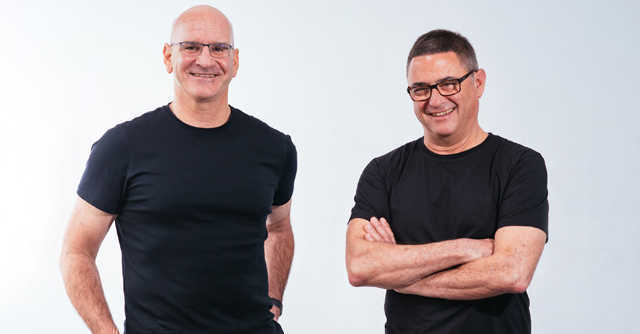 In about eight months, Redis Labs, which operates opensource database management system NoSQL and Redis Enterprise, doubled its valuation to $2 billion on the back of a $110 million growth funding round led by Tiger Global Management. Next on the to-do list for the Mountain View, California headquartered company is an initial public offering (IPO), planned for as early as next year, and acquisitions that will cut down the time-to-market for its offerings.
"So far our growth was completely organic and we haven't made significant acquisitions. We are now starting to look, since we think that the area of machine learning and artificial intelligence is a natural extension for us because there are segments of this market, which require the real time data management that Redis can offer," CEO Ofer Bengal told TechCircle in a recent interview.
The company, which had to introduce job cuts in the early months of the COVID-19 pandemic, benefitted from the accelerated migration to cloud computing across industries.

In India, it works with multiple Indian startup and enterprise clients, including ShareChat, Freshworks and Razorpay.
"When COVID-19 started, we were worried a bit and reduced about 10% of the workforce. But after a few months we realized that it (COVID-19) had accelerated the digital transformation. Companies were accelerating their plans to move to the cloud and to modernize their applications. Because of all that we saw good growth in our business," he said.
Founded in 2011 by Bengal and Yiftach Shoolman, Redis started as a caching layer helping database response time for apps.

Redis Labs provides an open source NoSQL database apart from its suite of products for enterprises. NoSQL, as compared to the SQL database system, is easier to scale and has a low barrier for entry.
With about 8,000 customers, Redis Enterprise provides fully managed cloud service on all three major public clouds including Azure, Google and AWS, apart from self-managed software version. Clients for its enterprise product include Wells Fargo, MasterCard, AIG, Allianz, Starbucks, Gap, Walmart, Cisco, Netflix and others.
The company has been making changes to its paid offerings and buying solutions to increase its revenue and stave off competition.

In 2019, the company bought the software product RDBTools from Bengaluru-based HashedIn to provide a uniform user interface to Redis users.
In August 2018, the company moved to license its Redis Modules to prevent cloud companies from packaging their open source projects into proprietary services. Today, Redis has partnered with cloud providers to beat the competition in the space and has also signed on with Google Cloud and Azure.
And it has to, given the competition from other data management companies such as MongoDB, AWS and SingleStore, among others.

"We have been taking on cloud providers by highlighting our multi-cloud, on-premise and hybrid capabilities – where the cloud companies are weak. We will limit the abuse of our IP by implementing a three-tier licensing strategy which includes open Source, source available and closed source licenses," Bengal said, maintaining that Redis continues to remain a caching service to cloud solutions providers.
Caching deployments make up about 40% of the company's revenue while the rest flows through database deployments.
The company recorded an Annual Recurring Revenue (ARR) of $100 million in 2020. It continues to register a 55% CAGR despite the pandemic year. And, with the dry powder of $110 million from the new funding round, it plans to be aggressive in terms of growth.

"Although there was some slowness at the beginning of the year, we ended the year more or less as expected. This year we plan to accelerate growth because, we think that after raising so much money, we can be more aggressive in terms of cash burn, etc…and the market rewards for growth," Bengal said.
The company, which claims of a net retention rate of 120%, sees 90% of its ARR coming from annual subscriptions. "For us technology and finance are strong as sectors and contribute to one-third of our ARR, followed by retail and healthcare which account for 8% each, followed by telcos at 4% and others," the CEO said.
As part of its growth strategy, Redis Labs also plans to up headcount by 200 employees across various locations in sales and engineering.

---