IvyCap leads $6.7 mn funding round in robotics startup Miko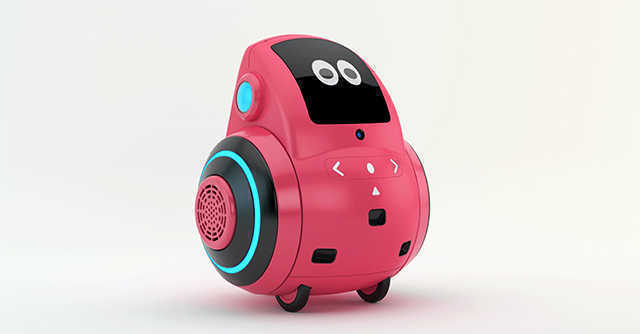 Mumbai based RN Chidakashi Technologies, which runs advanced robotics startup Miko, has raised Rs 50 crore ($6.7 million as per current exchange rates) in a Series B funding round.
Early-to-growth-stage venture capital fund IvyCap Ventures, a new investor, led the round, as per a joint statement.
Returning investors Chiratae Ventures, and YourNest Capital, among other undisclosed angel investors, participated in the fundraise, the statement said.

The Mumbai based startup will use the fresh infusion to fund its product development, and a global go-to-market strategy, the statement said.
Founded in 2015, Miko has scaled its user base to over 140 countries globally with claimed engagement showing a 3X jump through the Covid-19 pandemic. The company attributed the trend to a growing appetite among parents hunting for positive ways to engage children during lockdowns.
Miko is also aiming for a portfolio of new products in the coming years, the statement added.

The company has 150 employees across the United States, Britain, and India.
Founded by three IIT Bombay graduates -- Sneh Vaswani, Prashant Iyengar, Chintan Raikar -- Miko's launches include Miko 2, which is a robot that can see, hear, sense, express, talk, recognize faces, remember names, identify moods, initiate a conversation and learn from its own environment to intuitively develop a bond with a child.
Read: Amid edtech boom, Miko serves up personalised learning with child-friendly tech

It recently opened the Miko platform to allow child-focused content partners and developers to port their content on Miko and make it available to families on subscription. Subscription revenue is witnessing the fastest growth with nearly 50% of top line to be subscription revenue over the next three years, Miko said.
"The company has showcased consistent month on month capital-efficient growth amidst the pandemic. Miko is on track to grow to a $100 million revenue company with multiple global products in 2 years from now," Sudhir Sethi, founder and chairman of Chiratae Ventures, said.
Miko co-founder and CEO Vaswani added that the company is currently clocking nearly a million interactions every 48-72 and on track to register 500% year-on-year revenue growth.

Miko has previously raised a little over $15.9 million across multiple funding rounds, as per VCCEdge data. Founded in 2011 by Vikram Gupta, Mumbai based IvyCap Ventures currently manages Rs 1,500 crore across three funds.
---