If the skincare industry was a buffet, vegan products are that fancy dessert shrouded in nitrogen smoke – everyone wants to try it, and it could either go horribly wrong or be the best thing you've ever eaten.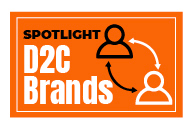 The beauty and personal care market in India, as per RedSeer Consulting, is expected to touch $22-23 billion in 2022. While we could not determine 2022 data for India, the global vegan beauty products market is estimated to be worth $25.3 billion by 2029, as per Prophecy Market Insights.
One of the earliest companies to cash in on this growth was Mumbai-based cruelty free and the country's first 100% vegan skincare and cosmetics brand Plum. Even nearly a decade after Shankar Prasad launched the Pureplay Skin Sciences-run brand in 2013, the D2C and online-first player barely has any competition.
To anyone who has seen its ads or has used the products, the first thing you'd notice is the product names -- Hawaiin Rumba, Lychee Cuddle, Tropical Tango and Coffee Wake-a-ccino. To complement the names are the fruit pulp-like textures.
"Ingredient-led product strategy has been successful for D2C brands, which traditional brands missed out on. Aloe vera and coconut oil were probably the only ingredients traditional brands played around. D2C brands started using apple cider vinegar and a whole lot of other ingredients giving them a differentiated product—and taking the positioning of being chemical free," Rohan Agarwal, director of RedSeer Consulting, told TechCircle.
"Consumers have become cautious about what they are using. Most of the successful D2C brands are in the beauty and personal care categories, even creating new segments like men's grooming and feminine hygiene," he said.
A pulpy scrub and moisturiser-led strategy. Let that sink in
The company recently shifted its strategy from being an ingredient-driven brand to an experience-driven one.
"One of our cherry body scrubs has a texture where you will feel like you are scooping up cherry preserve from a jar, with its seeds intact. So, the experiential sensory aspect of the product is several notches higher than what we used to have," Prasad said.
And the strategy seems to have worked.
The firm more than doubled its total income in financial year 2019-20 (FY20) to Rs 53.16 crore from Rs 22.02 crore in FY19.
It claims to have turned profitable in FY17, just a few years since its first product was launched in 2014. It reported profits Rs 1.07 crore in FY19 and Rs 1.27 crore in FY20.
Despite the pandemic, Plum claims to have grown its sales 2.5X since July 2020, as of April 2021. The parent company also launched a new brand, called BodyLovin', which sells body mists, body butters and shower gels, in July.
The next phase of growth for the firm, Prasad said, was launching more products under its three brands -- Plum, Phy and BodyLovin'.
He also looks to touch the $100 million, the "golden number", in revenues in the next four years.
"I would love to be a $100 million (revenue) brand by 2025. It's a golden number for me and I think it's doable given the market tailwinds," Prasad told TechCircle.
Backed by Faering Capital and Hindustan Unilever's Unilever Ventures, the brand recently closed a $15 million funding round – its largest to date -- in November.
"At Faering Capital, we tracked the company and met Shankar over a period of time and were super impressed by him, the team he built, their product portfolio, how well the brand resonated with loyal consumers, and how well they had executed on their mission of clean, real and good. All these factors led us to lead the series B round in Plum and we are delighted to partner with the company for the next phase of growth," Sameer Shroff, managing director, Faering Capital and board member at Plum, told TechCircle.
Prior to this, it raised two funding rounds -- $1.97 million in 2018 and $1.01 million in 2020 -- from Unilever Ventures. It also raised debt funding of $2.27 million from Trifecta Venture Debt Fund II last year.
The company currently has nearly 100 SKUs across all three of its brands, with a presence in 230 cities. It also operates 600 assisted counters in offline stores and 8,000 non-assisted counters. It first entered offline market with Health & Glow in 2017.
"Plum has stood out in this space by growing rapidly, in a profitable manner, while remaining authentic to the brand's values of clean, real and good. Furthermore, as a digital first brand the company has strong online presence accounting for over 70% of revenues but also a wide retail distribution network across India," Shroff said.
The foundation
Founder Prasad has spent nearly 15 years of his career in the corporate world. Initially, on the product formulation side with Hindustan Unilever (HUL), and then in research and private equity with McKinsey and Company, and Everstone Global.
As he quit his last job as executive director of private equity in Everstone Group, he had working knowledge of creating and running a personal care brand.
Plum was set up at a time when D2C brands were not a very well-known concept for the personal care sector, Prasad said. Most skincare and cosmetic products were sold offline.
Prasad spent one year developing his products and looking for manufacturers who could produce them in small batches of 500-1,000 units a month.
"Being from a product formulation background from HUL, I understood product slightly better than a marketer," Prasad, who holds an MTech in chemical engineering from IIT Bombay and an MBA from Indian School of Business, said.
Plum's first product, an aloe vera gel-based moisturiser, was launched in July 2014, followed by 15 other products in August the same year. In 2019, Pureplay launched its men's grooming brand, Phy.
Being an entrepreneur, Prasad said, had its own challenges.
At a time when he was bootstrapped, "I did not have enough funding to market my brands like my former employer HUL, with a distribution-led capital-intensive marketing."
The lack of capital, Prasad said, enabled him to go the digital ads way to appeal to the firm's younger target customer base.
Eventually, data and technology, he said, became the backbone of the brand, along with its product formulations.
"Technology behind Plum falls into three buckets: data, which helps in creating segments; targeted communication by customising ads across platforms; and ultimately, fulfilment at the point of sale through apps, ecommerce and even WhatsApp now," he said.
"Today product development and communication work hand in hand, unlike earlier days when products were first created and then directly sold into markets," Prasad said.
Data points such as product sizing also play a significant role.
"For instance, 75 ml sizes for facewash would sell faster on the brand's website, but 120 ml moved more for repeat purchases," he said.
Plum also launched smaller packs of 15 ml and 25 ml for customer acquisition.
"We study which quantity has more sales, and which amount has given the best entry point experience and results. The difference in quantity might look small, but has a huge impact on customers' perception of the brand," he said.
"I have seen product development 20 years back, then 10 years back and now -- there has been a dramatic shift in product thinking. Products now have to be data driven and customised. Not necessarily personal customising, but more occasion driven, channel driven, and based on the needs of different demographics and so on," Prasad said.
Building a brand story
"We have evolved along with the market. Sometimes, the market has been ahead of us and the rest of the time, we have been ahead of the market," he said, explaining how being an early digital first brand had helped Plum through its journey.
Branding and marketing are the most capital-intensive aspects of Plum's business, followed by product development, Prasad said.
Plum has been working with a network of influencers and influencer marketing companies. The advertisements are digital focused, and with more than 500 million Indians on the internet and 150 million transacting via ecommerce, Prasad said he has found his next marketing bet through OTT content.
The brand has positioned itself between mass and premium segments. The products are priced between Rs 300 and 600.
"Online first consumer brands can learn a few lessons from Plum's success. One is to be authentic to their purpose and positioning. It can be tempting for new brands to imitate and launch products in quick succession but a thoughtful product strategy that aligns with the brand's values will always resonate with customers," Faering Capital's Shroff said.
He added, "R&D and new product launches are central to Plum's success but it is a thorough process that Shankar and team are very disciplined about. Furthermore, it is important to think sensibly about channel mix and customer acquisition costs in order to grow sustainably."
While there are new innovations and brands coming up in the space almost every other day, Prasad isn't worried about completion.
"Personal care and beauty is not a winner-takes-it-all market. Consumers usually have more than four to five brands on their shelves," he said.
"Competition centric view of the market is myopic," he said. "As long as we are close to the consumer's state of mind, we don't need to worry. In the long term we are aligned with the market curve."
The D2C saga
Digital native brands that have more than 50% of their sales coming from online channels grew at 50% while D2C brands which fall under digital native brands and are defined by having at least 10% sales from their own website/apps apart from 50% sales through other online channels, grew by 80-90% in 2019, respectively.
"D2C brands saw sales worth $2.5 billion in 2019 and expected to be growing at 50-60% by 2024," Agarwal said.
Of the 3% online sales contribution to the overall retail sector, in 2019, 30% of the market was covered by digital native brands.
In terms of global market trend, larger legacy brands and FMCG majors like Procter and Gamble (P&G) and Unilever have been actively investing and acquiring popular D2C brands, the most significant one being Unilever's acquisition of Dollar Shave Club for $1 billion in 2019. Closer home, Marico acquired Beardo in a Rs 350 crore deal in 2020.
---