It is often said that the impact of technology led transformation of a business is overestimated in the short term and underestimated in the long term. The COVID-19 pandemic has demonstrated how businesses that prioritized digital transformation early on have ensured business continuity and comparatively better growth, while those that underplayed its role have struggled to adapt to the fast-accelerating digital economy, losing new growth opportunities in the process. Over the past year, businesses across the country have recognised the importance of being digitally competitive, with small and medium enterprises (SMEs) leading the trend.
With the help of technology, small businesses can expand their market access, diversify their customer base, and solidify their supply chain. According to industry estimates, SMEs can increase revenue 34% by adopting digital tools and efficient methods of operating business. Innovations like cloud migration, pay-as-you go model, have been great equalizers for SMEs, granting them easy access to modern, enterprise-grade technologies at a lower total cost of operations.
A CRISIL survey found that the adoption of digital channels – including online aggregators, social media platforms, mobile marketing, and owned websites – among SMEs has increased from almost a third (29%) to nearly half (53%) during the pandemic.
Digital transformation requires not only an environment that enables the introduction of scalable, agile technology infrastructure, but a digital-first mindset which can overhaul legacy working models with novel technologies.
More than simply the adoption of the cloud and mobile assets, the shift to digital requires business owners to begin thinking and acting digitally to achieve their business goals. While most SMEs are clear on the need to pursue digital transformation, they are often restricted by the lack of technical expertise and low levels of digital literacy to achieve a meaningful and sustainable transition. Some are also skeptical of migrating to digital business models because of the vulnerabilities arising from cyber risks and the network friction in last-mile connectivity.
Building the confidence of business owners to make more informed decisions is critical to enabling the shift to digital, as they are more likely to be incentivized to take the leap if they understand the benefits from operating digitally.
To navigate a path to digital adoption, SMEs would benefit from answering three crucial questions that are central to any digital strategy. The first is, what is my business trying to achieve? The sheer number of technology solutions available to choose from, and the rapid pace of digital disruption, can be overwhelming for the average microentrepreneur.
A business owner must be clear about what his or her business goals are to adopt a digital strategy and tools that introduce specific, requirement-based enhancements to their operating models. Once an objective has been established, an SME can begin to execute their digital strategy by establishing an online presence. Today, technologies exist that enable entrepreneurs to develop a digital footprint/storefront and get enable for ecommerce within a matter of minutes.
The second is, what does my customer want? Today, emerging technologies can provide specialized services for customers and cater to India's varied and vast demographic. Modern consumers not only demand the digital delivery of services, but omnichannel platforms and interfaces which enable on-the-go access across multiple touchpoints. Service industries from urban mobility to food delivery have pivoted to digital with the support of apps that drive personalization for end users. The Indian consumer market is growing exponentially in digital maturity and consumption, and it is critical for SMEs to keep pace with evolving customer trends, such as the explosion in e-commerce and digital payments. By building online storefronts and payment gateways into their models, SMEs can offer buyers their preferred choice to transact, while augmenting their own business volumes.
The third is, how do I empower my employees? While giving business tools and processes a digital upgrade can empower people to work in new ways, it can also lead to resistance and confusion if employees are not a part of the effort. Individual roles must be redefined to align with the organisation's transformation goals, and digital methods must be integrated to develop talent and skill sets. A culture of continuous learning and open work environments, in which employees are involved in generating ideas, is key to the seamless transition to a digital workforce. Today, there are a host of self-service (do-it-yourself) platforms on which employees can independently learn how to manage supply chains, navigate customer demand, and develop pricing strategies, and much more.
As digital transformation becomes a critical enabler for SMEs to grow their businesses and maintain a competitive edge, business owners must decide how they want to design, develop, and deploy digital services in a hybrid business environment.
For retailers and manufacturers, maintaining interoperability and interconnectivity between the physical and digital world will be instrumental to maintaining customer loyalty, as well as cross-leveraging data-driven insights to develop new products and services.
By leveraging the predictive capabilities of digital technologies, SMEs would be better prepared to handle changing consumer and employee behaviour triggered by events like the current pandemic. Most importantly, they could future-proof themselves by building their resilience in an unpredictable and ever-evolving global economy.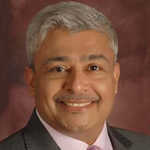 Vikas Varma
---
Vikas Varma is the chief operating officer, South Asia, at Mastercard. The views in this article are his own.
---