Optimized Electrotech, Chara Technologies, ZFW Hospitality raise early-stage capital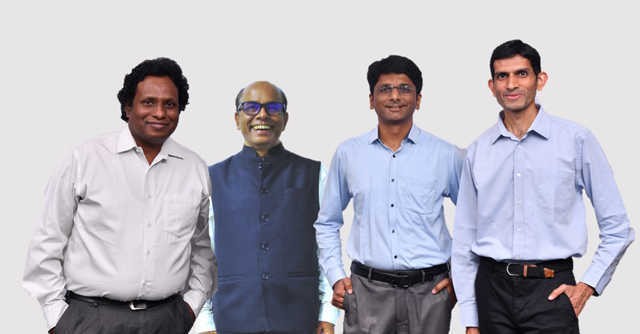 Marking its maiden defence-tech investment, Venture Catalysts on Monday said it has led a $1.8 million funding round, dubbed as pre-Series A, in Optimized Electrotech.
Other participants in the round included returning investor GVFL, and undisclosed angel investors, as per a statement.
The Ahmedabad based startup creates surveillance systems for security forces, national assets, as well as defence and aerospace companies. It has 32 patents so far, with a global clientele in sectors of electronics, space and defence, such as Indian Railways and the Indian Army for perimeter surveillance.

The fresh capital would be utilised to design new-age surveillance systems, product innovations, and build more prototypes to be used in the railways sector and smart city and intelligent border projects, with a market potential of $7.3 billion, co-founder and chief managing director Sandeep Shah said.
The company said it currently has a sales funnel worth Rs 95 crore from global original equipment manufacturers for the next few years. The company was founded in 2017 by Sandeep Shah, Anil Yekkala, Dharin Shah, Kuldeep Saxena, and Purvi Shah.
Chara raises seed funding

Bengaluru based deeptech startup Chara Technologies on Monday said it has raised $850,000 in a seed round of funding led by Kalaari Capital. IIM Ahmedabad based CIIE.CO also participated in the round.
The IISc backed startup is working on a cloud-controlled and scalable hardware and software platform for designing, building, and deploying rare-earth free motors for various applications, in a push to the world's transition from a hydro-carbon based energy economy to an electron-based energy economy.
The electric motors will be based on a variation of Switched Reluctance Motor (SRM) technology and other magnet-free motor technologies, as per a statement. SRMs are electric motors that run by reluctance torque.

"The funds will be primarily used to drive the R&D to build and deliver finished products for signed up and new customers. The goal is to build a deep-tech company from India whose products will be deployed all over the world," CEO Bhaktha Keshavachar said.
The company said it currently has a large customer signed up for applications in heating, ventilation, and air conditioning (HVAC), as well as multiple customers in the electric vehicle, home appliances, and defence.
Founded in 2019 by Ezetap co-founder and former CTO Keshavachar, Ravi Prasad Sharma, and Mahalingam Koushik, Chara said it aims to make deep fissures in the extant hydrocarbon and rare-earth-based energy economy to create a greener electron.

Mumbai Angels Network backs ZFW Hospitality
Cloud kitchen operator ZFW Hospitality on Monday said it has raised close to $150,000 in a funding round, dubbed a pre-seed round, from Mumbai Angels Network, California based early-stage startup accelerator Expert DOJO, and three undisclosed angel investors.
The fresh capital will be deployed to expand the company's footprint in western India, hire top talent, and bolster its network to over 300 cloud-based restaurants, as per a statement.

ZFW will also deploy a part of the proceeds to improve artificial intelligence and data analytics capabilities on its platform that helps streamline operational efficiency and overhead costs, the statement added.
Founded by Madhav Kasturia in 2015, the Beijing Street brand owner currently has 24 internet restaurants across 13 cloud kitchens in the national capital region. It says it has serviced over 3,00,000 delivery orders so far.
---