After 5 downtimes in 28 months, HDFC Banks rethinks tech, cloud strategy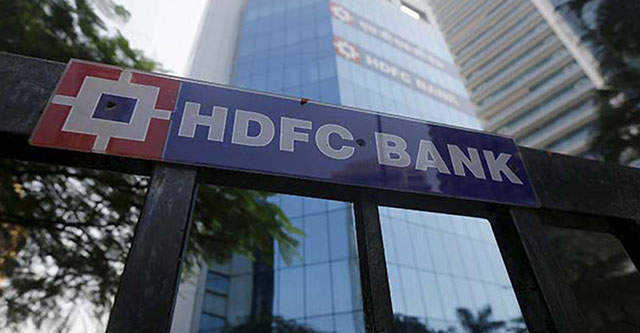 India's largest private sector lender HDFC Bank on Monday unveiled a four-pronged technology transformation agenda in a letter penned by its CEO Sashidhar Jagdishan to all employees.
"To put things in perspective, in the last 28 months, we have had 5 instances of downtime... We see them (challenges) as opportunities that are being presented, for us to strategize, invest, re-skill and prepare to achieve greater heights in every business segment we are in and serve our customers better," Jagdishan said in the letter, a copy of which was reviewed by TechCircle.
The letter comes amid the criticism that the Mumbai-headquartered bank has received from its customers and regulator for its recent downtimes.

Read: HDFC Bank's digital initiatives hit pause after RBI order
In terms of infrastructure scalability, Jagdishan said that the bank has invested heavily in the scale up of infrastructure to handle any potential load that it will encounter for the next three or five years. The bank is also in the process of accelerating its cloud strategy.
For disaster recovery (DR) resiliency, Jagdishan said the bank has strengthened the process of monitoring its data centre (DC) and shifted key applications to a new DC. DR switch-over for DR resiliency has been completed for key customer facing applications including automating DR switch over for key applications.

In terms of security enhancements, Jagdishan said the bank has further strengthened its firewalls even as it has had no security issues in the past. "But this is always an important area of focus and action plans are underway for further robustness."
Finally, for monitoring mechanisms, the CEO said that an enhanced application monitoring mechanism has been put in place across the board to keep the bank's information and technology systems always on.
Additionally, the CEO, in a rare presentation, outlined the past technology failures with reasoning and remedial measures against each of the downtimes. An edited version of the sequence from the letter is as follows:

November 2018: Crash of the new mobile banking app
Reason: We faced an unprecedented demand to download the new mobile app. After the Nov 2018 initial launch, we have upgraded our mobile app seven times over the last two years and in all these instances it has been a smooth affair with no downtime or customer inconvenience.
December 2019: Outage with mobile banking app

Reason: In this instance, one of the vendors system upgrade patch issue was faulty and the same has been addressed adequately. We have and will continue to reinforce vendor patch application.
November 2020: Outage at data centre
Reason: A third party human error led to the downtime. To remove this risk completely, we have taken several actions to mitigate such instances in future.

March 1, 2021: Net banking/mobile banking downtime
Reason: The issue here occurred on account a faulty signature on our HIPS (Host Intrusion prevention software). This was an issue acknowledged by the manufacturer which impacted several global clients as well. The faulty signature resulted in slowing down response on Net banking and mobile banking. This has, since, been rectified.
March 31, 2021: Net banking/mobile banking downtime

Reason: The issue occurred on account of a hardware component failure in one of our database servers resulting in a slow response to some of our customers. A large number of our customers were able to carry out their NB/MB activities in this period and we saw only a marginal dip in the number of transactions that day.
---