How Mastercard uses consumer data for benefit of govts, banks and itself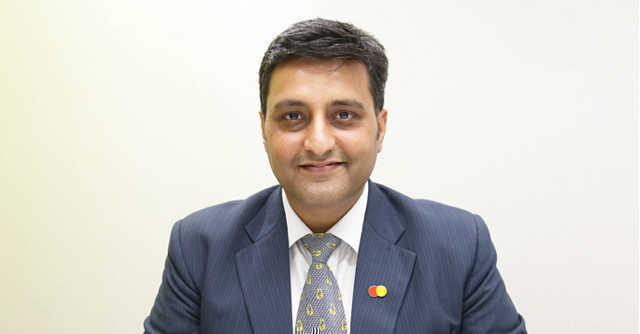 Even as Mastercard's net revenue dropped by 7%, in the fourth quarter ended December 2020, with Covid-19 linked impacts such as cross-border volume decline, the global payments processor's Data & Services (D&S) solutions business came to its rescue.
The business unit, which helps generate actionable insights off transactions, helped partially offset the top-line decrease.
How does the unit, which has banks, other financial institutions, governments, merchants as its clients apart from the primary business, function at the 54 year old company?

Governments across the globe are currently in varied stages of tackling the pandemic, and eventually will have to decide about imposing or lifting lockdowns. Studying consumption patterns of a country's general population using real-time data analytics is a natural progression that giants such as Mastercard help solve.
Over 500 professionals from Gurugram and Mumbai locations work for the D&S business unit, which constitutes of main functions such as Advisors, Loyalty Solutions, and Managed Services.
Mastercard Advisors has the largest number of employees among the functions, Rajesh Chopra, head and senior vice president of Data & Services centre(s) of excellence at Mastercard told TechCircle in an interview.

The business unit, Chopra said, works closely with various governments across the world to provide insights on the pulse of their economies or what actions are best advisable.
Mastercard's database, via its products and solutions in shopping, traveling, merchant related activities, is representative of over 210 countries and territories where it does business.
"For one of the governments, we would have created an insight into the broader economic health, of the region and market through a set of our anonymized and aggregated transaction data trends... if a country is going through a pandemic, we will have data of countries which were early, for example countries in the Far East that went through the pandemic, and what was the spending pattern, if there were any changes in international or domestic travel behaviours. Before similar patterns arrive on the western side of the world, we would be helping those governments to take proactive actions, and hence ensure that there is a minimum adverse impact, but there is a positive impact because they are prepared well," Chopra said.

The mechanism that Chopra explained is packaged into a product called Recovery Insights.
The proactive decisions, taken against descriptive and predictive analytics, could range anything from management of inventory in retail, and tourism related activities, to public welfare management with reverse migration trends in tier II and III towns, Chopra added.
Chopra used the example of Mastercard's ShopOpenings.com to explain how the anonymized and the aggregated data are used to drive growth. The new online search tool lets users find what stores are open for business and if they accept contactless payments.

On the banks side of business, the unit helps clients with core decision making processes of transaction analysis, space planning, and promotion designs. Closer home, it works with the country's top public sector lender State Bank of India (SBI), and Kochi based commercial bank Federal Bank, among other clients.
With SBI, Mastercard Advisors signed a five-year deal in September 2019 to increase the bank's overall portfolio engagement and profitability. It accomplished this by creating a product portfolio strategy, increasing card usage, and adding an additional security layer from an authorization and fraud optimization standpoint, Chopra said.
With Federal Bank, Mastercard Advisors is helping identify a business opportunity in the bank's credit card business, and working on its card member value proposition on a captive unit basis, Chopra added.

In Australia, Chopra's business unit has managed to flip the entire product portfolio of a bank from a Mastercard competitor into its own network. Such instances contribute to Mastercard's larger business goals of having more cards on its network. He did not name the bank, since the country has a handful of players among its largest banks.
One of the business unit's unique selling proposition internally within the Mastercard group is conversion, Chopra said. "Our range of products and solutions from strategy payment consulting, data analytics, platform products, to even economic set of products, are being worked upon, so that card members can get many benefits from the existing services that Mastercard provides."
The data business unit's merchant partners business, on the other hand, helps with targeted ads and engagements with anonymized individuals group sets over Mastercard-developed dashboards (Mastercard Intelligence Centre-enabled) that monitors real-time transactions on consumers' ends on the Mastercard network.

The anonymised data, Chopra said, is aggregated on the basis of categories, zip-codes, or also product portfolio based. "The objective is to enhance the relevancy of offers when targeting a portfolio versus tracking individuals."
---