Tech Mahindra acquires US DevOps services provider in $120 mn deal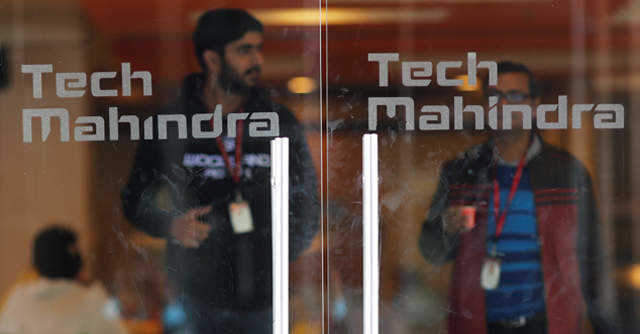 Pune-based information technology (IT) services firm Tech Mahindra has acquired hybrid cloud automation and DevOps services provider DigitalOnUS for $120 million (Rs 896.2 crore as per current exchange rates).
Tech Mahindra picked up a 100% stake in the company through an all-cash deal, as per a market regulator filing.
The strategic acquisition is expected to strengthen Tech Mahindra's offerings in hybrid-cloud digital transformation segment, and add DevOps and cloud native development capabilities, a statement said.

Tech Mahindra will also leverage the expertise of DigitalOnUs to build multi-cloud platforms, modernise IT security, and accelerate the cloud modernisation journey of enterprises by unlocking cloud operating models.
"The acquisition of DigitalOnUs marks an important milestone in Tech Mahindra's growth journey, and will further enhance our capability in cloud native engineering, and better equip us to develop cutting-edge digital solutions for our customers," Vivek Agarwal, president corporate development for BFSI and HLS at Tech Mahindra, said.
"Scaling up near shore delivery capability, with majority in Mexico and Canada will be critical to execute digital transformation programs. We are also looking forward to have Suri play a key role as part of our North America's leadership team to further drive digital transformation journey of our customers," he said.

Founded in 2015 by Suri Chawla, DigitalOnUS clocked a revenue of $30.6 million for the calendar year 2020 and employs 380 people. A majority of its customers are based out of Mexico.
"The acquisition by Tech Mahindra represents an important step in DigitalOnUs' growth journey as it provides our organisation and its people with extensive global reach and customer access to scale and tap into many more significant opportunities," Chawla, also the CEO of DigitalOnUs, said.
The acquisition is a part of Tech Mahindra's NXT.NOW framework, which looks to deliver digital transformation solutions for its customers. As part of its digital transformation offerings, Tech Mahindra opened a Service Now business unit earlier this month. It also partnered with Netherlands blockchain incubator Quantoz to offer stable-coin-as-a-service to its BFSI customers.

---