Accenture Ventures backs Nigerian fintech startup Okra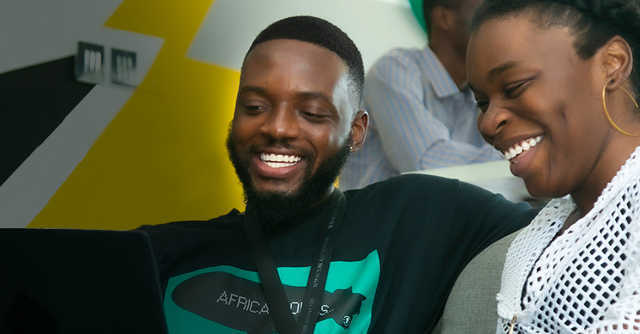 Accenture Ventures, the investment arm of technology consulting major Accenture, has made a strategic investment in Nigerian fintech startup Okra.
Financial terms of the deal's latest tranche were not disclosed.
The investment, as per a statement, was part of Okra's seed funding round, which closed at $3.5 million.

Susa Ventures led the round, while new investor Accenture participated along with TLcom Capital and multiple angel investors, TechCrunch reported.
TLcom Capital had invested around $1 million in the company in a funding round, dubbed pre-seed, in 2020.
A first for Accenture in Africa, the investment in Okra was made through Accenture Ventures' Project Spotlight — an engagement and investment programme aimed at connecting emerging technology startups with the Global 2000 to fill strategic innovation gaps.

Okra will now have access to Accenture's global innovation network, and co-innovate with Accenture software engineers, system architects and payments experts, the statement said.
"Okra is a rising fintech star in the high-growth global digital financial services arena, and in the African market, which is home to the world's largest unbanked population, including a sizable number of underbanked consumers and small-to-medium sized enterprises," Tom Lounibos, managing director, Accenture Ventures, said.
Founded in 2019 by Fara Ashiru Jituboh and David Peterside, Okra is an open finance platform that enables developers and businesses to build personalised digital services and fintech products for customers.

"By enabling individuals and corporations in Nigeria to connect their bank accounts directly to third-party applications, Okra is powering the much-needed connectivity layer between financial institutions, fintech companies and consumers," co-founder Jituboh, also the CEO and CTO of Okra, said.
According to a study by Accenture, fintech startups could capture as much as $78 billion, or 3.9% of the projected $2 trillion total global banking payments market by 2025.
Vukani Mngxati, CEO of Accenture Africa, said, "Across Africa, technology startups are emerging, bringing new thinking and new solutions to help address endemic challenges—from financial inclusion to market access—and stimulating economic growth. Bringing Okra together with our enterprise clients and ecosystem partners will increase the reach and impact of innovation and help African economies accelerate progress and value for all."

---