In February this year, a digital art called "Everyday: the First 5000 Days" was sold for a whopping $70 million by an auction house called Christie's. Thanks to Michael Joseph Winkelmann, the digital artist behind this artwork and popularly known as Beeple, non-fungible tokens (NFTs) have become the next buzzword in the world of crypto.
Since then, several such NFT-based digital arts have taken the world by storm. These include a single red pixel (sold for $900k) by an artist Unhomed on a global NFT marketplace. The frenzy doesn't seem to be fading away anytime soon but is likely to emerge as a potential investment vehicle.
So, what is an NFT?
Let us first try to understand NFTs, a concept that is mired in jargons of cryptocurrency and blockchain technology. NFT is an abbreviation for non-fungible tokens. These are digital properties or assets that exist in the blockchain. It is also a unit of data stored on a blockchain that can represent a unique digital item like art, collectibles, in-game items, domain names, news articles, tweets, or even real estate. It is a cryptographic token such as Bitcoin or other cryptocurrencies and is emerging as a popular asset class.
Read: Crypto exchange platform WazirX launches NFT marketplace
However, there is one significant difference. NFTs, unlike cryptos, are not mutually interchangeable, which means they are non-fungible. For example, a Rs 1000 currency note can be exchanged for ten Rs 100 notes and still hold the same value. But NFT assets cannot be swapped, exchanged or replaced with another one as each of the NFT assets are unique in their ways.
A classic example here could be the famous half-length portrait painting "Mona Lisa" by Leonardo Da Vinci. Can the original artwork worth billions be replaced with another similar picture? The answer is a big no because it is just one of its kind and carries the original painter's signature. Similarly, NFTs have digital signatures that can be encoded only through a safe and secure blockchain network. It contains all the information about a particular asset, such as details of the owner, buyer, and seller in an encrypted manner.
The NFT work cannot be stolen or copied. A person who uploads a specific work as an NFT does not have to prove that they are the original creator.
NFT gold rush and use cases
Ever since Beeple's artwork fetched millions earlier this year, crypto believers and lovers seem to have been cashing in on the gold rush. More and more people are talking about and have started understanding NFTs.
Recently, Quartz, a digital publication, also converted an old article into an NFT. Associated Press also sold its NFT work titled "The Associated Press calls the 2020 Presidential Election on Blockchain – A View from Outer Space," for roughly 100 ETH or $180,000. Not only this, tweets and quotes of well-known personalities have been turned into an NFT. Twitter CEO, Jack Dorsey's first-ever tweet was auctioned for $2.5 million as an NFT.
Besides creating wealth, NFT-based artworks are solving some major issues faced by independent artists worldwide. Artists, musicians, and creative people worldwide are now shifting focus from physical creation to digital. It helps the artists get a proper value for their work and helps do away with legal issues such as infringement of copyright and stealing intellectual property.
NFTs can also help independent artists boost their earnings, generate new sources of revenues, expand fan bases. For example, in February this year, Mike Shinoda, co-founder of the band Linkin Park, shared a 37-second clip of its unreleased song and turned it into an NFT. Electronic music producer 3LAU has minted an NFT that can be redeemed for a custom song by 3LAU, in addition to unreleased music and a bonus physical, signed vinyl record. Not only artists, but professionals can turn their passion as an amateur painter, online gamer or a memer into an additional source of income by turning their work as NFT.
NFT as an asset class and its relation with Ethereum
NFT has given a much-needed boost to the digital art market, with artists across the world hoping to stumble upon a Beeple-like fortune. Recently, catalogues of multiple artists including Shakira, Neil Young, John Lenon, Bob Dylan, 50 Cent, and others have been sold due to wide-ranging reasons. According to Trevor Jones - an artist - the digital art market is poised to grow. It might easily reach $67 Billion USD in size shortly on the back of NFTs.
What makes NFTs so valuable is the exclusivity of owning an asset which is one of its kind.
NFT digital assets could be publicly verifiable and can be browsed on several NFT Marketplaces. So far, most NFT sales have been transacted in cryptocurrencies, especially Ether (ETH), though it is not mandatory. Hence, the rise of NFTs is also leading to ballooning demand and valuation of cryptocurrencies.
India and NFT
The NFT growth curve is just starting in India even as artists, already struck by the COVID19 crisis, are looking at it as salvage. Many artists who were solely dependent on the offline mode to showcase their talent and work have been facing a daunting task of staying afloat. The crisis took a toll mainly on painters who used to depend on offline exhibitions at art galleries. NFTs can give a new lease of life to these artists. However, these artists need to know and learn how to adapt to these emerging technologies.
Many have already jumped on the NFT bandwagon. Indie artists such as Nucleya and Hassan are already rushing to marketplaces with their creations and work. Digital artist Hasan has already sold 27 out of his 31 'single edition' pieces for higher value. Nucleya, a very popular pop artist, has tweeted about publishing his own NFT music. He plans to release his next album entirely on NFT-network. He expects that the NFT album will fetch more value than his mundane music albums and also boost his royalty sum every time a song is downloaded or played.
Like cryptos, the value of NFT-based assets has started wealth formation in the online world. This combination of offline and online wealth will help the world economy grow further. The time is ripe for India to step into the picture as it can add tangible value to our country's $5 trillion vision. The government and Indian regulators should develop a regulatory framework that catalyzes innovation in this field. At the same time, allowing digital creators to sell their work as NFT could boost the dwindling art market and help create wealth for millions of independent artists.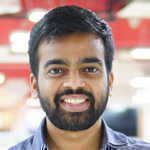 Nischal Shetty
---
Nischal Shetty is the CEO of WazirX. The views in this article are his own.
---