Accenture buys Openminded, IBM acquires Turbonomic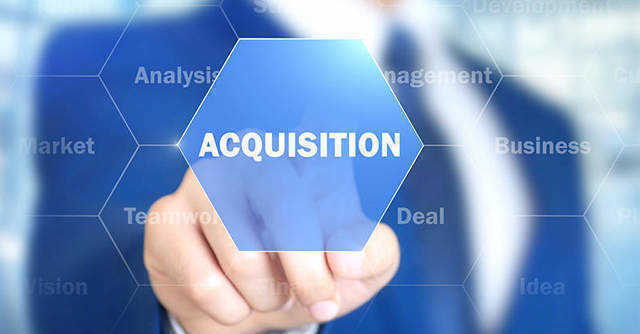 Global technology company Accenture and Armonk, New York based IBM on Friday announced strategic acquisitions in two separate deals.
Accenture has entered into an agreement to acquire cybersecurity services firm Openminded, which provides advisory, cloud and infrastructure security, cyber defense, and managed security services.
Financial terms of the deal were not disclosed.

Post deal, Accenture will add 100 skilled cybersecurity professionals from Openminded to its global security workforce of nearly 7,000, a statement said. The deal will also help Accenture expand its cybersecurity presence and capabilities in France and Europe.
"With cyberattacks becoming more complex, constant and costly every day, companies must fully embed cybersecurity into the different layers of their organizations to ensure resilience," Kelly Bissell, lead of global security at Accenture, said.
"The acquisition of Openminded supports our commitment to leveraging technology and human ingenuity to help clients be confident and secure in the face of constant change. We look forward to welcoming Openminded's team to Accenture and helping clients defend against cyber threats more effectively across their entire ecosystem — now and in the future," she said.

Founded in 2008, the Paris headquartered organisation helps clients anticipate and reduce cybersecurity risks, detect and respond to cyber incidents, and implement best practices in regulatory compliance.
In a separate development, technology major IBM has announced signing a definitive agreement to acquire Boston based application resource management (ARM) and network performance management (NPM) software provider Turbonomic.
The acquisition complements IBM's recent acquisition of Instana for application performance monitoring (APM) and observability, and the launch of IBM Cloud Pak for Watson AIOps to automate IT operations using artificial intelligence.

By acquiring Turbonomic, IBM will become the only company that can provide customers with AI powered automation capabilities that span from AIOps (the use of AI to automate IT operations) to application and infrastructure observability – all built on Red Hat OpenShift to run across any hybrid cloud environment, a statement said.
The deal will also enable IBM to help client companies overcome the high costs associated with managing performance and availability for multiple applications, which work on an increasingly complex hybrid cloud environment. Given these challenges, organisations are seeking to adopt AIOps for full stack observability and visibility into their IT resources, ensuring higher performance at lower costs, the statement said.
"IBM continues to reshape its future as a hybrid cloud and AI company. The Turbonomic acquisition is yet another example of our commitment to making the most impactful investments to advance this strategy and ensure customers find the most innovative ways to fuel their digital transformations," Rob Thomas, senior vice president, IBM cloud and data platform, said.

By integrating Turbonomic ARM with Instana's APM capabilities, a user will now be able to automate actions to optimise their underlying IT infrastructure and assure performance across applications.
Another benefit for customers is the potential improvement on the sustainability factor through improvements related to lower server, facilities and carbon usage, given Turbonomic's ability to continually right size resources, without compromising application performance, IBM said.
---