Walmart, Mastercard, global tech firms join aid efforts for Covid-stricken India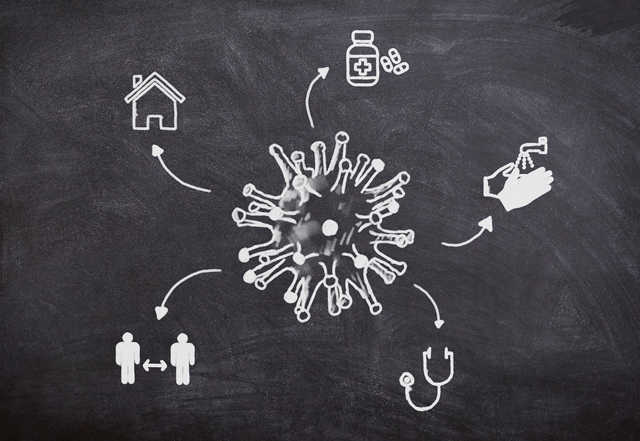 Multinational companies have offered aid in the form of medical supplies, oxygen generators and relief funds to India, at a time when the country is battling the second wave of Covid-19.
Just the past 24 hours have seen 30 lakh active cases and 4,000 deaths in the country.
Ecommerce giant Walmart, which operates Flipkart and PhonePe in India, said that its global businesses are working to procure medical grade oxygen to fulfill the urgent requirement in India. The firm said it would donate up to 20 oxygen generating plants, 20 cryogenic containers for oxygen storage and transportation, over 3,000 oxygen concentrators and 500 oxygen cylinders to deliver the lifesaving gas to patients.

The company, along with Walmart Foundation, has committed to fund an additional 2,500 oxygen concentrators as part of the US-India Business Council and US-India Strategic Partnership Forum's joint relief effort.
The US is in the process of dispatching $100 million worth of emergency medical supplies to India, including oxygen generation systems and raw materials to manufacture 20 million doses of vaccines.
The Walmart Foundation will also donate Rs 14.82 crore ($2 million) to support various NGOs in India. Of this, Rs 7.41 crore ($1 million) will be allocated through the Walmart Foundation Disaster Relief Fund, a donor advised fund, to recommend support for Doctors for You to operate isolation centers and temporary hospitals, as well as provide personal protective equipment for frontline medical workers. The other half will be allocated to GIVE Foundation to support GiveIndia's COVID response fund, which will support physical infrastructure and equipment for the medical sector in India.

Separately, Flipkart is partnering with GiveIndia to raise funds to provide critical medical supplies such as oxygen, PPE kits, hand sanitizers and other essentials to Covid-19 centres, charitable hospitals, and for healthcare workers in Mumbai, Delhi and Bengaluru.
The firm has also enabled customers to use their loyalty points, called SuperCoins, to donate directly toward ambulance services and oxygen cylinder refills, which will be mobilised by GiveIndia.
Also joining in forces is financial services company Mastercard, which has announced a $10 million (Rs 75 crore) commitment to fight Covid in India.

The capital will be deployed through Mastercard Impact Fund and focus on access to hospital resources, additional oxygen supplies, and continued support of the company's employees across the country.
The largest portion of the contribution will be deployed to add 2,000 beds through the installation of portable hospitals. The card network company is closely working with the government and local partners on the construction of these hospitals, which the company claims will help 2.5 million Indians.
"The situation in India is gut-wrenching; it's clear that no one has been left untouched and that no one can be a bystander. We have long been advocates for the people of India, as employers and as enablers of the economy. Now it's time for us to put our shoulders to the wheel and do whatever we can to help all of India get through this intensified crisis," Ajay Banga, executive chairman of Mastercard, said in a statement.

Additionally, Mastercard will allocate a part of the fund to ship 1,000 oxygen generators.
Software company Salesforce too has offered medical aid. Its CEO Marc Benioff on Thursday said that a Boeing 787 with medical supplies was being sent to India. The supplies are expected to arrive next week.
"Salesforce is loading a 787 with medical supplies and will land it in India next week. All of our hearts and prayers are with our brothers and sisters in India. May they all be protected, healed, & blessed," he tweeted.
Salesforce is loading a 787 with medical supplies and will land it in India next week. All of our hearts and prayers are with our brothers and sisters in India.May they all be protected, healed, & blessed. https://t.co/nU0TmA9hF4

— Marc Benioff (@Benioff) April 29, 2021

French MNC Capgemini has also offered assistance, but specifically to its Indian employees and their families. Under its Employee Assistance Program, Capgemini had earmarked a Benevolent Fund of Rs 200 crore last year. The corpus was parked separately and the income generated from this corpus was used towards the health and safety for Capgemini India employees and their families through various measures.
Apart from financial aid and special leaves, Capgemini initiated Project O2 to provide oxygen concentrators to employees and their dependent family members who have been impacted by Covid-19. Employees can avail this facility under the prescription of a certified medical professional.
The company also facilitates the purchase of Covid-19 response products such as oximeters, N95 masks and infrared thermometers, and offers 14-day quarantine accommodation with basic medical facilities.

---