FypMoney, HomeGuruji, InterviewVector raise seed capital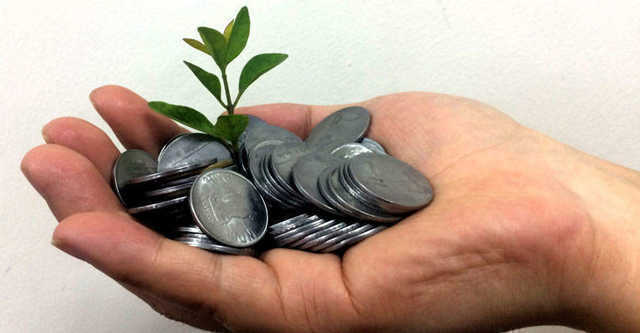 Pockket Payment Technologies-run FypMoney has raised $2 million (Rs 14.77 crore as per current exchange rates) in a seed funding round.
Angel investors, including Liberatha Kallat, Mukesh Yadav and Dinesh Nagpal, backed the startup in the round, as per a statement.
Founded in 2021 by former finance manager at ITC, Kapil Banwari, the Gurugram based startup offers teenagers a fintech product with features such as easy online prepaid account opening and online KYC in 3-5 minutes; issuance of virtual debit card instantly with an option to order physical cards for offline payments, as well as easy UPI transactions.

"(The) seed funds raised will be utilised on product development, team building and executing marketing and growth plan," Banwari said in a statement.
"We are targeting (to have) one million users (on the platform) by the end of this financial year... (In the next three years, the) plan is to acquire 5 million users. We would be raising another round of investment by the end of the year to achieve our 5 million user goal. At present, we are in the product development stage," he said.
Pune-based angel backs edtech startup HomeGuruji

Jabalpur based edtech startup HomeGuruji has raised Rs 25 lakh ($33,836.39 as per current exchange rates) in a seed funding round from Pune based angel investor Girjesh Vyas.
The investment, as per a statement, was facilitated by Jabalpur Smart City Incubation Center, Incubation Masters and Hyderabad Angles.
Founded in 2020 by Nikhil Bhatnagar and his team, the startup leverages machine learning and natural language processing to offer interactive learning and practice to students from class 1 to 12. Each interactive session has a classroom strength of 3-5 children, the statement said.

The fresh capital will be used to upgrade the company's product, coaching tools, and content to enable better quality education.
The firm, which also offers a free video-based doubt solving platform for students, looks to foray into the concept heavy competitive exam segment.
The platform claims to have onboarded over 1,000 students during the pandemic, and is adding an average of 10 new students daily.

Titan Capital backs InterviewVector
San Francisco, California headquartered startup InterviewVector (IV) on Friday said it has raised an undisclosed amount in a seed funding round led by Titan Capital.
First Cheque participated in the round, along with angel investors Vijay Aggarwal; Haresh Chawla, partner at True North Co; and Varun Alagh, co-founder of Mamaearth, a statement said.

Founded in 2020 by siblings Aashish Mittal and Sachin Mittal, InterviewVector is an interview-as-a-service (IaaS) platform, which connects organisations with on-demand pre-vetted interviewing panels, to provide better flexibility and scale to schedule interviews.
The fresh capital is expected to be used to build the platform's technology capabilities and to hire talent across technology and business roles to establish a deeper foothold across India, the statement said.
The platform estimates an annual recurring revenue of $1 million in the next couple of months. The startup currently works with companies such as BharatPe, MindTickle, Trell, Syfe, PagarBook and IndiaGold, along with over 50 other startups.

"We can clearly see tech teams of almost all companies wasting their precious time in filtering CVs and short-listing candidates for final round interview. InterviewVector is solving this by creating a pool of tech experts doing this filtration for these tech companies at a minimal cost and saving time of tech teams who are generally very busy in building innovative products and always overburdened," Bipin Shah, partner at Titan Capital, the lead investor in the latest round, said.
---