Nova Benefits, Credflow, Upscale raise funds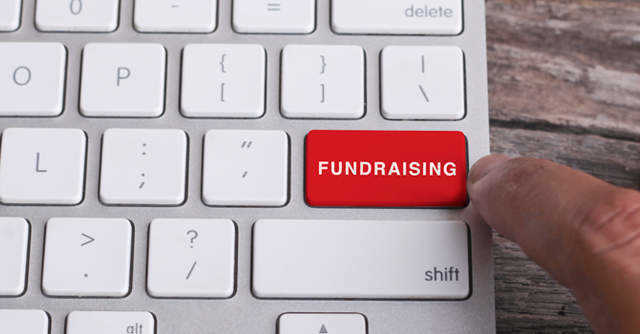 Bizcon Fintech Labs-run CredFlow has raised $2.1 million (Rs 15.2 crore) in a seed funding round.
Stellaris Venture Partners, Omidyar Network India and Flourish Ventures led the round, which saw participation from angel investor Nitin Gupta, founder of uni.money, as per a statement.
The fresh capital, it said, will be utilised to develop the platform, strengthen its technology capabilities, to market its solutions, build new products, as well as to expand userbase and technology team.

Founded in May 2020 by Kunal Aggarwal, Credflow is a cashflow management SaaS platform that helps small and medium enterprises (SMEs) manage their finances by providing a dashboard of pending amounts by customer, sending timely payment reminders, validating invoices and negotiating discounts for early payment.
The platform enables businesses to reduce their working capital cycles by 25-30%, the statement said. Over 5,000 businesses have used Credflow to process and sync invoices worth more than Rs 70,000 crore till date, it said.
"For the past two decades, average debtor days for Indian SMEs has consistently exceeded 90 days. While the sector has begun digitising and formalising rapidly, cashflow management remains a chronic pain point. We believe that CredFlow's focused solutions will significantly improve the financial health of SMEs and accelerate their growth by empowering SME business owners with cutting-edge digital tools and analytics to manage cashflows efficiently...," Treasa Mathew, director, Omidyar Network India, said in a statement.

Nova Benefits raises $1 mn
Corporate insurtech startup Nova Benefits on Wednesday said it has raised $1 million (Rs 7.51 crore as per current exchange rates) in a seed funding round, led by Multiply Ventures, Better Capital and Titan Capital.
Sumit Maniyar, CEO of Rupeek Gold Loans, and Ashish Goyal, co-founder of Early Salary, also participated in the round, a statement said.

Founded in 2020, the Bengaluru-based startup plans to invest the fresh capital to collaborate with insurance and HRMS companies, co-create a new category of health insurance products with insurers and expand its engineering and business development efforts.
Within seven months of operations, Nova said it has on-boarded more than 70 clients, with 25,000 members on its platform. Nova's clients include Snapdeal, Yulu Bikes, Chumbak, Fisdom and Dealshare.
"Employee insurance and benefits is a deeply broken experience. We were impressed with Nova's unique approach and it has been incredible to see them become the fastest growing company in the category in a matter of just 7 months," said Vaibhav Domkundwar, founder and CEO of Better Capital, said in a statement.

He is also an early investor in other fintech and insurtech firms such as Open, Rupeek and Riskcovry.
"Nova has achieved an industry leading claims CSAT of 9.6/10 by bringing transparency and tracking in the claims process. Through process improvements like doing a document deficiency check at the time of filing a claim, we've reduced the average claim settlement time by several days. For HRs, Nova eliminates redundant processes like monthly addition & deletion of employees by integrating with the HRMS systems like Darwin Box, Greytip, Keka, ZohoHR and several others," Saransh Garg, co-founder and CEO of Nova Benefits, said.
Sales engagement platform Upscale raises $250,000

Artificial intelligence (AI)-powered B2B sales engagement platform Upscale has secured $250,000 (Rs. 1.87 crore as per current exchange rates) in a fresh funding round, dubbed a pre-Series A round.
The round, a statement said, was led by Powerhouse Ventures, Java Capital, and GSF Accelerator.
The funds will be used to expand the startup's market reach and bring automation to the B2B inside sales industry through the sales acceleration platform. Upscale plans to expand its customer base in the US over the next few months, the statement said.

Founded in January 2021 by Yeshu Singh, Sandeep Singh, and Amit Mastud, and the co-founders want to revolutionise the sales engagement space.
"The very nature of B2B sales translates to a lot of back and forth and manual hours spent doing grunt work. We, at Upscale, believe there is a lot of potential in how B2B technology innovation can transform sales performance, and enhance productivity. Our technology simplifies the sales outreach process and provides an intuitive tool for sales teams to achieve targets without the heartache," Singh said in a statement.
Edtech platform Vidyakul raises $500,000
Vernacular e-learning platform Vidyakul on Wednesday raised $500,000 in a round led by Jain International Trade Organisation (JITO) Angel Network.
We Founder Circle, and SOSV also participated in the round, as per a statement.
With the fresh funds, Vidyakul said it will create content for Hindi and Gujarat state board students.
Founded in 2018, Vidyakul is interactive vernacular e-learning platforms that enables teachers to create online courses for K-12, JEE, NEET, AIIMS in tier II and III cities. The startup offers live lectures and pre-recorded courses from Class 9 to 12 in Hindi, Gujarati, Marathi, and Hinglish (a mix of Hindi and English).
The platform, which targets state board students, has so far reached 1 million customers across Uttar Pradesh, Bihar, Madhya Pradesh and Gujarat.
"Rural education in India has been the prime focus of the government. Vidyakul, our 37th portfolio company, is the largest player focused on the regional market with a huge content bank of ~70k+ video lectures covering 5+ state boards across Maths and Science. We at JITO Angel Network are proud to be part of Vidyakul and are very confident that founders will lead the company to great heights," Sunil Kumar Singhvi, vice chairman, JITO Angel Network( JIIF), said.
---