Learning platform AntWak, fintech app OneStack secure seed capital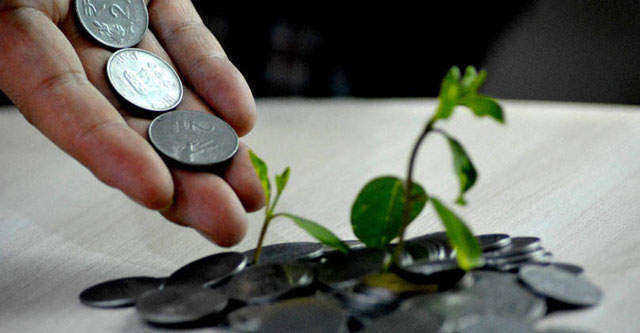 DSBL operated edtech platform AntWak raised undisclosed seed round led by Matrix Partners India. Better Capital and Cred founder Kunal Shah also participated in the round.
The Bengaluru-based startup plans to invest the capital to build content and education infrastructure, and expand marketing and sales team, according to a statement.
Founded in 2020 by Basav Nagur, Joybroto Ganguly, Sudhanshu Shekhar, Sumit Gupta and Sriramkumar Sundararaman, AntWak offers social learning platform for professionals. It helps users access over 1000 free, bite-sized professional learning courses in 15 domains such as cybersecurity, digital marketing, data engineering, user experience, sales, data engineering, powered by 2,500 experts from 500 brands and corporates across 30 countries.

Fintech app OneStack raises seed funding from 9Unicorns, others
Fintech super app OneStack raised undisclosed seed funding from VC accelerator firm 9Unicorns.
Angel Bay, Faad Network and angel investors Kunal Shah and Abhishek Pant also chipped in.

The capital will be used to expand team and build technology infrastructure.
Founded in 2019 by Amit Kapoor, the Gurugram based startup lets users save, lend, spend, and grow their money on a single dashboard, through the startup's bank tie ups. The application has a single dashboard that displays all of a user's assets and liabilities, including their balance sheet and net worth, on a single platform.
"Through OneStack, our objective is to turn every Indian bank into a NEO bank by leveraging the combined power of Indian Stack and NBFC-AA. Our aim is to bolster the fintech space by building cutting-edge products for 'Bharat' and meeting the new-age financial requirements of the next 500-odd million internet users across the country," Amit Kapoor, founder and CEO, OneStack, said in a statement.

Customer engagement SaaS platform Karnival raises $250,000
Karnival Internet Technologies operated SaaS customer engagement platform Karnival raised $250,000 (Rs 1.83 crore according to current exchage rates) in a seed round led by early stage startup investmment platform We Founder Circle.
Other investors in the round included Krishna Kumar, founder Simplilearn; Dravya Dholakia from Dholakia Ventures; Shashwat Kumar from Khetal Advisors Singapore among others.

Karnival had previously raised $35,000 in the pre-seed round in 2020 from Sanjay Mehta backed 100X.VC.
Founded in 2019, Karnival helps offline retailers and brands create personalized post-purchase customer journeys using smart receipts technology and beyond the regular loyalty programmes. The Bengaluru-based startup's platform has over 50 retailers and brands including Aditya Birla Retail Limited, Titan Company Limited, Lulu Group UAE, Spar Hypermarket, Fab India, Pantaloons.
Digital lending infra startup Kudos secures early stage capital

Digital lending infrastructure company Kudos has raised an undisclosed amount in an early stage round, dubbed Series A, from a clutch of fintech entrepreneurs including Nithin Kamath of Zerodha, Nitin Gupta of UNI, Patanjali Somayaji of Walnut and Sumit Maniyar of Rupeek.
Nischal Shetty of WazirX; Anish Achuthan of Open Banking; Ganesh Rao of NOCP and former Suryoday Microfinance; Amit Choudhary of DawaaDost and ex-Motilal Oswal, entire leadership team of One Card and Vaibhav Domkundwar of Better Capital, who has been a strategic advisor to the company, also participated in the round.
Kudos says it has built an infrastructure that includes everything from capital, regulatory compliance, digital KYC, disbursements, collections, reconciliation and all other aspects that are required for frictionless digital lending, according to a statement.

---