How digital technologies have lowered entry barriers for entrepreneurs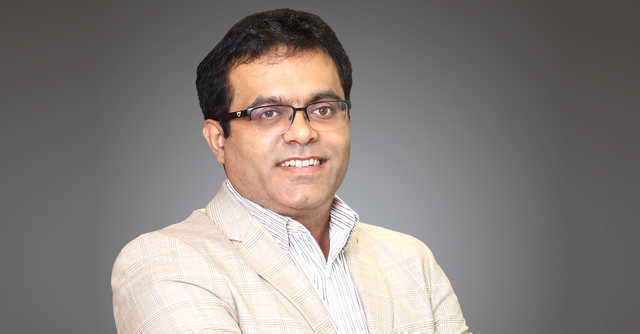 Today, technological advances like artificial intelligence (AI) and cloud computing have lowered the entry barriers for entrepreneurs. They allow startups to focus on business goals without having to worry about building the infrastructure and an ecosystem around the business. Perhaps, this is a key reason why the AI market is projected to grow at a CAGR of 33.2%, according to a recent Fortune Business Insights study.
Such technology has also freed information from the confines of clunky interfaces. There was a time when consumers would go to businesses demanding certain products and ultimately settle with lesser offerings. However, technology has changed everything for good. Now, businesses intuitively reach out to their customers at the right time and cater to them with suitable and highly personalized offerings.
Since digital technologies such as AI and cloud computing have further eased the go-to-market strategy and the operation of businesses, competition has considerably increased.

The role of state-of-the-art technology such as cloud computing, artificial intelligence, and blockchain is especially notable in the finance sector, where technology backed solutions are gaining popularity amongst customers. Solutions such as digital stock trading, robo-advisories, neobanks, and the like have allowed the young population to be more productive and aware than ever before.
Let's look at the ways in which digital technologies have lowered barriers to entry for new businesses.
Banking on AI

Financial technology has combined the Internet of Things (IoT) and AI for wide-range use, including in banking services. These technologies have opened avenues that allow businesses to process voluminous information that is both structured and unstructured.
Businesses use this information and the insights extracted from it, to better cater to their customers. The information and insights gathered help business to make informed decisions at every step of the customer's journey. Smartphones and their touch-of-a-button accessibility have made it possible to deliver high-quality financial services based on real-time data.
This way, fintech firms can assist their customers promptly and more effectively. AI offers fintech exceptional benefits such more efficient processes, better financial analysis and improved customer engagement.

Cloud computing and fintech
Cloud computing allows companies to drive a more customer-centric approach while offering data-intensive solutions. Cloud technology is not only less expensive, easier to use, and safer, it also makes data management and processing much easier.
For instance, rule-based investment engines can today analyze more than a billion data points simultaneously before extending a single stock recommendation to a customer. Furthermore, as compared to cloud storage solutions, on-premise data storage is highly capital intensive, which would increase the overall investment cost for maintaining servers and ensuring the up-time.

However, all of these costs can be reduced by adopting the cloud computing approach.
Easy bootstrapping
The cost-effective infrastructure and API-driven solutions also make bootstrapping more feasible for startups. Small businesses need excessive capital when they want to expand. However, with present-day technology, scaling up has become much easier and efficient. Even if deep pockets of venture capital are not available, growth capital may be more readily available for small businesses with the technology driven approach, even if they lack patents or other intellectual properties. This is due to the emergence of trends like SaaS, PaaS, and IaaS.

Also, while crowdfunding is a relatively new form of financing model, it has grown exponentially in recent years. With crowdfunding, startups can now raise significant sums of funding quickly.
From the development of technological solutions to the building of investor confidence and ensuring ease for consumers, technologies like AI and cloud computing are impacting the market positively. This impact is not just limited to product development but extends to overall cost dynamics. For instance, AI and Cloud Computing could have a bearing on how much investors would be willing to fund considering the reliability of the given technology as well as its viability in the future.

Prabhakar Tiwari
---
Prabhakar Tiwari is chief growth officer at Angel Broking. The views in this article are his own.
---