Top UPI players hold on to market share amid transaction volume dip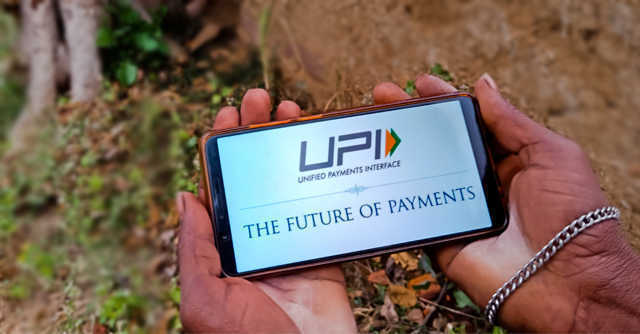 Top Unified Payments Interface (UPI) players in the country saw fewer transactions in April, in line with overall UPI payments dipping for the first time in a year last month. PhonePe, Google Pay and Paytm, however, have held on to their market share despite the loss in volumes.
While PhonePe found its total number of UPI transactions dip by about 1% to nearly 1.19 billion, it continued as UPI leader at 45% market share. In March, it led the pack at about 44%, according to National Payments Corporation of India (NPCI) data on April.
A constant runner-up, Google Pay, saw its total number of UPI transactions drop by about 5% to 905.96 million, commanding a 34% market share. In March, it controlled 35%.

Another constant, as second runner-up in the UPI tally, Paytm saw its total number of UPI transactions decrease by about 7% to 372.7 million, holding 14% market share. In March, it held about 15%.
Apart from the three reported players, only six other UPI service provider apps reported transactions in the volume range of minimum eight figures. They were, in descending order, Axis Bank, Amazon Pay, Yes Bank, BHIM, Airtel Payments, and ICICI Bank.
There was a total of 53 app providers in business in April, discounting those enabling transaction volume of less than 10,000.

The UPI players have until December 2023 to comply with a new market cap norms that dictate a limit on the market share that each of the players can command.
Late March, UPI developer NPCI had released a nine-page standard operating procedure (SOP) to monitor the 30% market share cap for third party application providers (TPAP) such as Google Pay, Paytm, and PhonePe.
"The biggest gainers could be Paytm, SBI, and the large private banks, which have a great opportunity to pick up where PhonePe and Google Pay will have to drop off. We have seen how volumes of digital businesses take off after an inflection point, this is possibly the first time that a high-velocity digital business will have to consciously curtail user acquisition," Shishir Mankad, managing partner and head of financial services, at management consultancy and advisory firm Praxis Global Alliance, said.

UPI volumes of WhatsApp Pay continued to be sluggish, at about 0.2% share, and hasn't progressed as expected at the time of its much-awaited launch, Mankad added, in a statement to TechCircle.
Late last month, Chennai based financial services company Financial Software and Systems (FSS) partnered with NPCI International Payments (NIPL) to expand UPI to international markets.
On the other hand, India's fintech landscape is also trying to break NPCI's monopoly in the development of the UPI infrastructure itself, with a proposal of new umbrella entities (NUE). Meet the consortiums knocking on Reserve Bank of India's doors for NUE licences, here.

---