Miles Software's Milan Ganatra picks up stake in Nazara subsidiary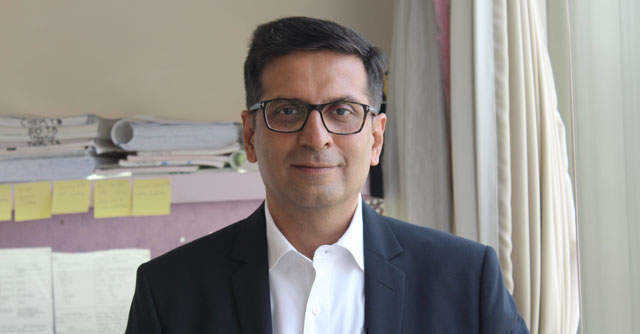 Milan Ganatra, founder of Ebix-acquired Miles Software Solutions, has picked up a minority stake stake in fantasy sports startup HalaPlay Technologies for an undisclosed sum.
The transaction is part of a stake sale by public listed gaming and sports platform Nazara Technologies, the largest investor in the company.
Last month, Nazara had informed the Bombay Stock Exchange (BSE) that Halaplay had raised investments commitments worth Rs 18 crore from multiple investors including Ganatra. "...Halaplay, Nazara Technologies Limited (the Company), Gaussian Networks Private Limited, Ganatra Investment Holdings Private Limited (Ganatra), Sandesh Kirkire with Anjali Kirkire, Suresh Bhatia and Sidharth Bhatia (Ganatra, Sandesh Kirkire with Anjali Kirkire, Suresh Bhatia and Sidharth Bhatia are herein collectively referred as 'proposed investors') have executed a Share Subscription Agreement on April 27, 2021 for issuance of upto 30,638 seed equity shares of Rs. 100/- each of Halaplay at a price of Rs. 5875/- per equity share for an amount aggregating to Rs. 17,99,98,250/- for cash on private placement basis to the proposed investors," Nazara had said in the BSE filing.

The deal brings down Nazara's ownership in the company from 74.02% to 64.70% on a fully diluted basis.
In June last year, Nazara acquired Kae Capital's stocks worth Rs 14.6 crore in HalaPlay to become the majority stakeholder. The Mumbai based company had earlier invested in HalaPlay in two tranches -- first with Kae Capital in November 2017 and then in March 2019 with Delta.
HalaPlay was set up in 2017 by BITS Pilani graduates Swapnil Saurav, Prateek Anand, Ananya Singhal and Aman Kesari. It is primarily a mobile-based platform, where players can create teams, enter competitions and win cash prizes. The Bengaluru based fantasy sports startup has hosted cricket, football and kabaddi leagues worldwide.

"India's online gaming ecosystem has been on a consistent upward trajectory with the market set to grow to ~INR 18,700 crore by 2022. With the incredible potential it has shown so far, I felt that it was the right time to make a move. HalaPlay is amongst the top companies in the category which makes it an ideal platform to enter the space with," Ganatra said in a statement.
Ganatra is the founder of Mumbai based Miles Software Solutions, which was acquired by Ebix in 2018. In March, TechCircle reported Ganatra's departure from the Nasdaq listed company and his plans of building another startup.
Ganatra founded Miles Software in 1998 to provide on-demand wealth and asset management software to banks and asset managers. When Ebix bought the company in 2018, it was announced that the deal involved a $19 million payout with an additional contingent earn-out of up to $8.5 million, to be paid two years the from acquisition. The conditional earn-out was due last year.

After his exit from Miles, Ganatra founded 1Silver Bullet, an application programming interface (API) platform that provides gateway infrastructure for enterprises.
Additionally, he has set up an investment analytics platform named Finalyca, a joint venture with portfolio management services firm PMS Bazaar, and invested an undisclosed amount in school fee financing startup Financepeer.
---