More corporates join pandemic relief outpour in India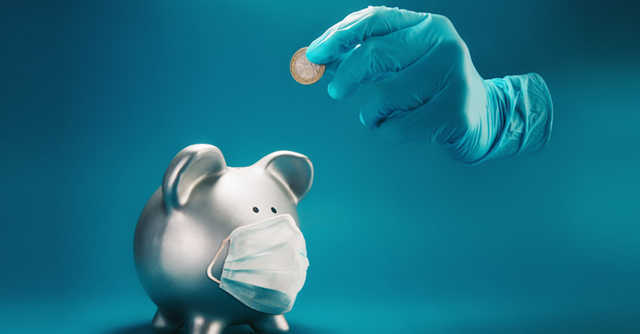 Amid the continuous outpour of coronavirus-linked aid, Cisco Systems on Wednesday said that it will cover pandemic expenses of its India employees with a one-time payment of Rs 50,000.
A company spokesperson declined to share the larger cumulative sum of the exercise, adding that other media reports citing such a figure may be approximations made based on the number of employees.
Additionally, Cisco said it has set up a dedicated 24/7 Covid helpline for employees and their family members, apart from other initiatives such as tele-consultation, isolation facilities, and oxygen concentrators.

Bankit
Noida based fintech startup Bankit on Wednesday said it has started a drive to assist Indian rural population register for the government's vaccination programme via DigiMitra outlets.
People who are not digitally equipped or informed can go to a Bankit outlet and register on government's nodal vaccine platform CoWin through the Bankit app and portal, as per as statement.

The statement added that Bankit has over 60,000 agent outlets across 8,800 pin codes in the country. It expects to help over 2.2 million through the drive.
The agent outlets, Bankit said, witness over 20 million customer walk-ins a month. Its services include domestic money transfer, cash withdrawals, prepaid cards, recharges, bill payments, insurance services, and travel bookings.
OkCredit

Separately, another fintech startup OkCredit, which operates a digital ledger service provider, on Wednesday said it has launched co-aid.in, an online hyperlocal search portal tool to help users look for medicines and Covid-19 critical equipment.
The portal provides real-time information on the availability of medicines pan India besides the contact number of the store for making enquiries, a statement said. Users can search for availability by either entering the location name or the pin code on the portal.
The Bengaluru based startup is open-sourcing data of over 2,00,000 pharmacy stores and businesses on its platform. These stores and businesses sell medical products and services such as Fabiflu tablets, oximeters, oxygen beds, normal beds, steamers, antibiotics, zinc/vitamin, and oxygen used for treating Covid-19 patients.

The data on oxygen and beds has been crowd sourced, whereas the data on medicines is from pharmacy stores on OkCredit's platform.
Within just 12 days of the portal's launch, the website has seen queries from 342 towns and cities, within and outside India. Search queries have also come from New York, Singapore, Seattle and Los Angeles, among a number of other international locations.
In India, the highest number of searches have come from Bengaluru, Delhi and Kolkata, but smaller locations such as Panipat, Muzaffarpur and Ranchi have also used the tool to search for nearby pharmacy shops, the statement added.

Additionally, OkCredit has tied up with online doctor consultation app Practo to take care of employee doctor consultations, Covid testing, priority support for ambulances, beds, medicines, and, mental wellness counseling.
---