Mumbai's dabbawalas turn delivery partners for Riyaaz Amlani's Impresario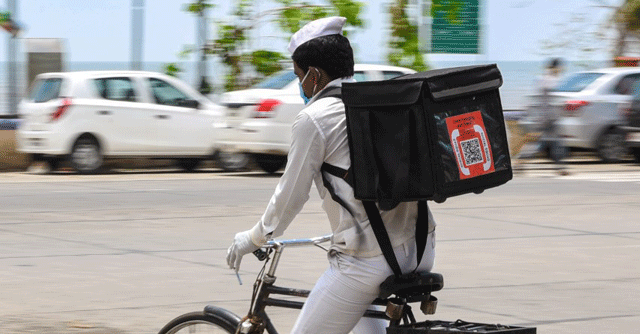 Even as restaurants across the country mobilise to shore up business through the #OrderDirect campaign, the Riyaaz Amlani owned Impresario Handmade Restaurants has entered into a partnership with Mumbai's iconic dabbawalas to facilitate direct ordering from its establishments which include franchises such as Social, Smoke House Deli and Salt Water Café.
Dabbawalas have seamlessly powered tiffin delivery services, primarily from homes to offices, in Mumbai for over a century. The community has fallen on hard times lately on account of the Covid-19 pandemic which has necessitated the closure of most offices and professionals working from home. The city has an estimated 5,000 dabbawalas.
The partnership will roll out in phases over the next few months. Deliveries for orders in the city's Lower Parel, Bandra (West) and Bandra Kurla Complex neighbourhoods will begin this week, Impresario said in a statement. The dabbawalas will service direct delivery orders received on Impresario's technology platforms across its brands, the company said.

"Mumbai's dabbawalas are the backbone of the city, and partnering with them to weather the second wave is the best thing we can do for each other. Ordering directly from restaurants (and not through aggregators) empowers us to have direct and deeper relationships with our customers, and saves on prohibitive commissions being paid out to them," Amlani, also a former president of the National Restaurants Associations of India (NRAI), said.
As delivery partners for restaurants, dabbawallas offer a compelling proposition. With an extensive network in the city and its suburbs and a unique system with near-perfect accuracy, dabbawallas used to deliver over two lakh home-made lunches to office goers every day before the pandemic.
"When the first lockdown hit, it was the toughest time we've ever faced; our members were left with little to no money in their bank accounts. Although there are many restaurants and hotel chains in our city, we've only catered to office-goers at their workplace in the past. Now that work from home has become the norm, it's important to go where the customer is," Ulhas Muke, president, Nutan Mumbai Tiffin Box Suppliers Charity Trust -- part of the Mumbai Dabbawala Association -- said.

Impresario also plans to launch a subscription-based meal service in Mumbai, which will also be delivered by the dabbawalas. The subscription meal packages from Social will start at Rs 6,000 per month and will be available across the suburbs of Khar, Vikhroli and Versova and office district Lower Parel during the first roll out phase starting from 24th May, 2021, the statement added.
Founded in 2001, Impresario currently has a network of 57 restaurants across 16 Indian cities and multiple brands including Goodness to Go, BOSS Burger, Ishaara, Slink & Bardot, Soufflé S'il Vous Plaît, Prithvi Cafe, and Mocha.
Hotels and restaurants across the country are experimenting with various ways to keep their businesses afloat even as the food services and hospitality industry in particular grapples with a severe downturn in the face of a devastating second wave of Covid-19.

NRAI, the industry's apex body, has been spearheading a number of initiatives to help its member partners get through the lockdown.
In its latest such programme, the association has partnered with a number of technology solution providers to pump up its #OrderDirect campaign as part of an ongoing effort to help its members reclaim their digital landscape.
Read: Restaurants have a gameplan to take the fight to Zomato, Swiggy. But is it feasible?

Besides, NRAI is also building an ambitious loyalty programme for its members and is on track with its food ordering mobile application to take on players such as Zomato and Swiggy, NRAI president Anurag Katriar told TechCircle recently.
---