Y Combinator startup Betterhalf.ai raises $3 mn; Mentoria, Cuvette Tech, Rezo.ai pocket seed capital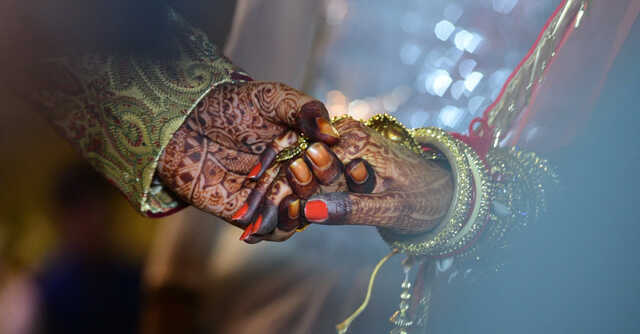 Matrimonial app Betterhalf.ai on Wednesday said it had raised $3 million in a funding round, dubbed pre-Series A, from investors including S2 Capital, Quiet Capital and Cred founder Kunal Shah and Samvit Ramadurgam.
The startup was selected for the Y Combinator W21 batch. It will use the capital raised to boost app engagement and building monetization features. Also, a significant part of the capital will be allocated for Betterhalf.ai product discovery across organic channels.
Founded in 2016 by Rahul Nambiar and Pawan Gupta, Betterhalf.ai focuses on behavioural matching criteria – compatibility matching with likes, dislikes, and interests. Currently, the app claims to have facilitated over a million matches and a thousand marriages across a user base of 700,000 urban millennials. It claims $75,000 in monthly revenue and is growing at 30% every month.

"The closing of this round post Y Combinator Demo Day is a marker of the investors' confidence on readiness of 100M urban Indians for a new age matrimony app and allows us to take the company from $1million run rate to $5m run rate for our next Series A round," Gupta, co-founder of Betterhalf.ai, said in a statement. Till date the startup has raised $5.2 million.
IAN backs Mentoria
Mumbai-based career discovery platform Mentoria raised Rs 1.5 crore ($206,199 as per current exchange rates) in a pre-series A dubbed round led by Indian Angel Network. The round also saw participation from angel investors, including Jayant Mehrotra, who recently retired as CFO, Lodha Group and Pradeep Jaisingh, Chairman, HealthStart India.

The freshly infused capital will be used to scale up the startup's technology and product, marketing efforts and build career communities on the platform. Product development will include creating new products, gamifying content and building customized information pathways that enable both students and working professionals to understand what it takes to get into their shortlisted/envisioned careers.
Founded in 2015 by Nikhar Arora, Ashish Arora and Juie Divecha, Mentoria's platform leverages Artificial Intelligence to suggest a list of ideal career paths for a user based on their psychometric assessment results. This is followed by an online career counseling session with trained and certified career counselors, and access to Mentoria's immersive Knowledge Gateway with information on over 850 different careers, 3000 plus colleges and universities and more than 100 hours of mentorship content from experts and professionals across careers/industries.
The startup claims to have so far enabled over 81,000 students/working professionals, 50+ corporates including Axis Bank, Aditya Birla Capital, L&T Technology Services, and more as well as 50 schools to become CareerReady.

Intern hiring platform Cuvette Tech raises $180,000
Bengaluru-based intern hiring platform Cuvette Tech on Wednesday said it had raised $180,000 (Rs 1.3 crore as per current exchange rates) in a seed round led by Titan Capital, Varun Alagh, co-founder and CEO Mamaearth; Harish Daiya, co-founder of Lumenci; and other angel investors.
The fresh capital will be utilised in building its core team and product development. Cuvette aims to become a one-stop platform for startups to hire verified software interns.

Founded in July 2020 by recent graduates from IIT Kharagpur - Atul Singhal & Sudhanshu Singh, Cuvette helps companies get easy access to a verified pool of students, which saves a lot of their time from posting their needs on multiple platforms and filtering out irrelevant resumes. Within 10 months of its inception, the startup has managed to engage more than 600 companies from India, Singapore, Dubai, and the USA. It has students from over 150 engineering colleges pan India.
"Cuvette Tech is on an epic mission to address the exact need of the blossoming tech ecosystem of India by connecting them with talented and verified tech interns with coding skills on a full-time/ part-time basis. College students are looking for more live coding projects in parallel to their course curriculum. Thus, the platform is doing amazing work by bridging the skill gap between students and the technology industry and providing them with much-needed exposure. We are delighted to have been associated with them," Bipin Shah, partner at Titan Capital, said in statement.
Conversational AI startup Rezo.ai raises seed funding

Corrz TechnoSolutions operated conversational AI startup Rezo.ai on Wednesday announced that it has raised undisclosed seed funding in a round led by Modulor Capital, Dexter Angel Network, Veda and prominent angels including Bhavesh Manglani (co-founder Delhivery); Devesh Sachdev (founder, Fusion Microfinance). The Noida-based startup plans to use the funds for product development and entering new markets.
Founded in 2017 by Rashi Gupta (co-founder and chief data dcientist) and Manish Gupta (co-founder and CEO), Rezo.ai is an AI-powered contact center transforming businesses with its turnkey services for quick scalability and better economics. Rezo.ai automates customer conversations across various touchpoints – voice, WhatsApp, email, chats and social media; analyze calls and interaction; coach and train agents and enhance customer experience within built RPA.
The startup's clientele includes Delhivery, USHA, ShipRocket, Dr.Lal Path Labs, Care Health Insurance, Reliance Nippon Life Insurance and Tata AIG. Bhavish Sood, general partner at Modulor Capital will be joining the board of the startup.

Mobility Solutions startup Lithiun acquires SmartCommute
Bengaluru-based corporate sustainable mobility solutions provider Lithium Urban Technologies on Wendesday said that it has acquired a 100% stake in SmartCommute, an end-to-end employee transportation services SaaS platform. This will aid Lithiums plans to become a full-stack transportation solutions provider across form factors, providing the required mettle to lead India's progress in the smart mobility space.
SmartCommute was founded in 2014 with the purpose of simplifying employee transportation services for corporates across the country. The SaaS-based platform has been built in a way that it creates value for every touchpoint of a corporate's employee transportation needs; from automated rostering, to back-to-back cab routing, trip allocations, real-time tracking and monitoring, risk management, personal safety management, automated billing and data analytics.
With this acquisition, Lithium will now be equipped to expand further into the potential rich transportation segments including freight and rapid bus transit among others. Further, Lithium will also cater to both electric and non-electric vehicles, making it a one-stop-solution for smart transportation services across different form factors for its client portfolio.
"SmartCommute comes with a demonstrated expertise in high-end tech-enabled solutions for smart rostering and AI-enabled routing that can considerably optimize operations and costs for clients. With this acquisition, we aim to expand our presence in the larger transportation and mobility ecosystem and provide full-stack services, going beyond sustainable corporate mobility solutions. Moreover, we are aiming to help clients seamlessly transition from ICE to electric vehicles given the tight integration that this platform will provide, with EVs & charging station telematics, and scheduling algorithms," Sanjay Krishnan, founder, Lithium said in a statement.
Infosys co-founder Shibulal ups stake in IT firm
Infosys co-founder SD Shibulal has bought shares worth Rs 100 crore of the IT major from wife Kumari Shibulal through an open market transaction.
Shibulal bought over 7.45 lakh shares at an average price of Rs 1,342.05 per share, valuing the transaction at Rs 100 crore, a BSE filing showed.
"...We are hereby informing you about the sale of 7,45,150 equity shares (representing 0.02%) of Infosys to SD Shibulal by way of block sale on the platform of the stock exchange on May 24, 2021," Kumari Shibulal said in a regulatory filing.
Post the transaction, SD Shibulal's stake in Infosys has gone up to 0.10%, while Kumari Shibulal's stake is at 0.16%.
At the end of the March 2021 quarter, SD Shibulal held a 0.05% stake in the company. According to media reports, SD Shibulal had previously purchased the firm's scrips worth Rs 100 crore on May 12 and for Rs 100 crore on May 19, through open market deals. The scrips were offloaded by Kumari Shibulal on both the occasions.
Inputs from Shweta Sharma
---