Breathe Well-Being, Avishkaar, GalaxEye, Almo get early cheques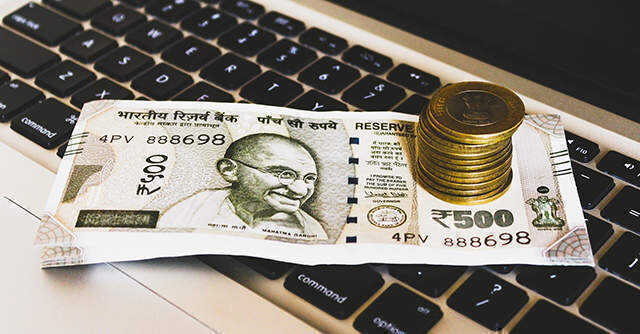 Aurogreen Health, the Gurugram-based company behind diabetes reversal platform Breathe Well-Being, on Tuesday said it has raised $1 million (Rs 7.28 crore at current exchange rates) in a fresh round of funding, dubbed pre-Series A.
The investment has been led by 3one4 Capital with participation from the Stanford Angels & Entrepreneurs India (SAE India) group as well as Helion Ventures' former MD Ashish Gupta, Avaana Capital founder Anjali Bansal, and BharatPe group president Suhail Sameer.
The capital will be used to strengthen Breathe Well-Being's coaching academy, core team, and technology platform, the company said in a statement.

"The current fundraise comes at a crucial point in our journey as we are seeing significant traction both on the users and coaches' side. The funds raised will help us grow our capabilities both from tech and coaches perspective and also enable us to scale exponentially," Rohan Verma, the co-founder and CEO of Breathe Well-Being, said.
Verma founded the startup with Aditya Kaicker in 2020. The duo has since helped over 10,000 people lose weight, reduce blood sugar, and prevent health complications, achieving a month-on-month growth rate of 30%.
Their clinically proven program, accessible via an app, relies on three pillars of coaching, community and curriculum, and is split across 10 levels that take a year to complete.

Auxano, Mumbai Angels back ed-tech startup Avishkaar
Building Blocks Learning Solutions' ed-tech startup Avishkaar has raised $700,000 (Rs 5 crore) in pre-Series A funding from returning investor Auxano, Mumbai Angels, Indifi Technologies' CEO Alok Mittal, and Aspiring Minds co-founder Varun Aggarwal.
The Delhi-based startup offers hardware and software products to help kids learn the basics of coding, artificial intelligence, robotics, and app development. It plans to utilize the funding to hire fresh talent, accelerate product development, and further expand the offerings, a statement said.

"Avishkaar's approach is one of a platform that comprises hardware kits, software solutions and LIVE online classes to ensure that children have the right tools, curriculum, coaching and environment to excel at these skills," said Tarun Bhalla, the co-founder and CEO of Avishkaar.
Bhalla founded the company with Pooja Goyal in 2014. They received seed funding from Auxano in 2018.
Since then, Avishkaar has quadrupled its presence and revenues.

The company had some 1,500 school partners and 100,000 users by March 2020. When the pandemic struck, they shifted their strategy to focus particularly D2C segment, accelerating the brand's growth by more than 5 times in just one year.
Men's essential wear brand Almo secures seed funding
Gurugram-based men's essential wear brand Almo Wear has secured an undisclosed sum as part of its seed round of funding.

The investment has been led by AngelList India with participation from multiple angels, including Dr. Vaidya's former CEO Arjun Vaidya, InMobi group co-founder Piyush Shah, Xiaomi India COO Muralikrishnan B, Uni Cards CEO Nitin Gupta, Hero Corporate Services' ex-president Rohit Chanana, CarDekho co-founder Umang Kumar, Indvest MD Darshan Deora, and Avendus Capital VP Pranay Jain.
The company has not disclosed how exactly it plans to deploy the fresh funds as it continues to build the direct-to-consumer premium essential wear brand.
It was launched in June 2020 by Abhishek Shah and Muskaan Jain, with products being sold via the company website and e-commerce platforms such as Amazon, Myntra, Ajio, and TataCliq.

"We believe it is a shifting dynamic for an emerging brand like ours to tap into via a digital first approach which works well for today's millennial consumers, with our focus on our D2C channel which currently drives the majority of our business," Shah said.
Beyond premium essential wear, Almo has plans to expand to other categories with unique fabric types, including winterwear, and Athleisure wear.
Speciale Invest backs space-tech startup GalaxEye
IIT-Madras incubated space-tech startup GalaxEye said it has secured an undisclosed sum in pre-Seed funding from Speciale Invest.
The startup aims to revolutionize space imaging with a smart satellite constellation capable of producing data in high resolution. GalaxEye said it will deploy the fresh funding towards building the technology infrastructure, prototypes, and a world class team.
"Our product would enable businesses to make better decisions and perform operations efficiently via space technology," Suyash Singh, the co-founder of GalaxEye, said.
"The funding we have received demonstrates the confidence Speciale Invest have in us. We look forward to an exciting next step for our company and in the process, simplifying access to satellite imagery for the untapped sectors," he added.
Founded in 2020 by Singh and Satya Chakravarthy, the company will initially focus on Earth imaging but envisions to use the technology to monitor outer space as well.
It plans to launch the first satellite by early 2023 and serve businesses and governments on a subscription-based Data-as-a-Service model.
---