Kale Logistics, Greenjoules, others get early stage cheques; Niyo acquires personal finance platform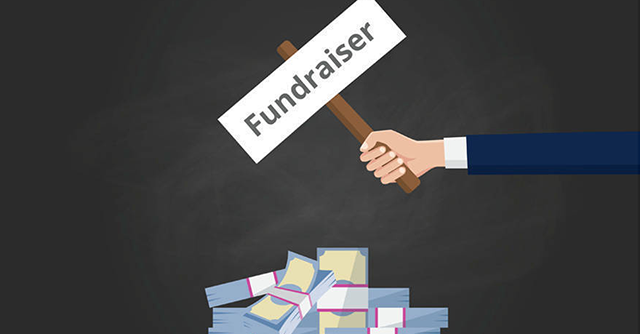 Thane based logistics tech startup Kale Logistics Solutions has secured $5 million (Rs 36.5 crore at current exchange rates) as part of its Series A round of funding. The round was led by technology-focused venture capital firm Inflexor Ventures, with participation from other existing investors.
The capital will be deployed towards enhancing the core product of the business and growing it globally, the company said in a statement.
"This is our first fundraise with an external investor and we are happy to partner with Inflexor because of the alignment of vision for the business and their understanding of the SaaS space. We are confident that they will add value to the company as we shift gears to a faster growth trajectory," Vipul Jain, the chairman and co-founder of Kale Logistics, said.

Jain founded the company with Amar More, Vineet Malhotra, Rajesh Panicker, and Narendra Kale. The target was to reduce the complexities involved in cargo logistics processes using a cloud-native integrated platform and enterprise-grade SaaS products, which could digitize processes, enable real-time collaboration, and end-to-end visibility of every process and shipment.
Currently, it offers a wide range of solutions for airports, ports, and third-party logistics, including an international cargo handling system, rail cargo management system, shipping line agency management system, and customs clearance system.
Greenjoules raises $4.5 million from Blue Ashva Capital

Pune based energy technology startup Greenjoules said it has raised $4.5 million (Rs 33 crore) in Series A funding. The investment, a combination of equity and debt, has been led by Blue Ashva Sampada Fund and will be deployed towards supporting new R&D initiatives and setting up commercial-scale waste-to-energy plants, the company said.
Founded in 2018 by V Radhika, VS Shridhar, S Viraraghavan and R Sethunath, Greenjoules is engaged in the manufacture of renewable biofuels from agricultural residue and renewable wastes from agro-processing industries. The company's products do not use edible oils as raw materials and can easily be used to power diesel engine vehicles, gensets and boilers, serving as the replacement for petroleum diesel.
Currently, Greenjoules serves large enterprise customers from its biorefinery in Pune and has plans to scale up production to meet the growing demand for green diesel.

"We can now focus not only on growing our current product range but also on developing a portfolio range of high energy density liquid and gaseous biofuels," Viraraghavan said following the fund-raise.
"It is also an opportunity to commercialize such fuels manufactured from the extraordinary range of agro wastes available in India," he added.
Leverage Edu secures $2 million in debt funding

Leverage EdTech, the Delhi-based startup behind foreign admissions platform Leverage Edu, said it has secured $2 million (Rs 14.6 crore) debt funding from venture debt fund Trifecta Capital.
The startup offers products to help students and working professionals assess their profile and find the right course and university to kickstart their careers. It said it will use the fresh funding to accelerate product innovation and fuel growth in India.
"In the past year, apart from metro cities, Leverage Edu has penetrated in the non-metro markets as well which now contributes to 60% of our customer base. This debt round will help us in building further towards this objective through relevant product and resource investments and thus emerge as a truly pan-India service," Akshay Chaturvedi, the co-founder of the startup, said.

Chaturvedi started the company back in 2017. Today, it assists students with mentorship and guidance products as well as India's largest study abroad scholarship program worth Rs 5 crore.
With this round, the total funding raised by Leverage Edu has gone over $10 million.
Electric mobility startup Cell Propulsion raises $2 million

Bengaluru-based electric mobility startup Cell Propulsion said it has raised $2 million (Rs 14.6 crore) in a combination of debt and equity. The growth round has been led by multiple returning investors, including Endiya Partners, growX Ventures, Huddle Accelerator and Micelio.
Cell Propulsion said it will use the funds to expand operations of the company and meet the growing demand for its fully managed electric mobility solutions, a statement said.
Founded in 2017 by Nakul Kukar, Paras Kaushal and Supratim Naskar, the startup enables large scale electrification of commercial vehicle fleets, particularly those used in the logistics and transportation sector, in an economically viable manner.
It offers integrated solutions that bring all critical attributes of digital, electric mobility -- from electric drivetrain to battery pack and battery management system -- under a single interface. Currently, the startup is setting up charging stations and service centres in Bengaluru and deploying eLCVs with various logistics companies for the last and middle-mile movement of cargo. It has raised close to $4 million (including this round) so far.
Chqbook secures $1 million from InnoVen Capital
Nineroot Technologies, the Gurugram-based startup that runs Chqbook neobank, said it has raised $1 million (Rs 7.3 crore) from InnoVen Capital.
Chqbook offers tailor-made financial products -- from loans and credit cards to digital bookkeeping and insurance -- to small business owners. It plans to use the funding to scale its loan book and expects to raise an additional $30 million debt funding over the next two years, a statement said.
In the last financial year, the startup has seen a 25x increase in loan disbursals and plans to build on this opportunity.
"We have witnessed that 50% of all requests on the Chqbook App are credit-related. Hence, it becomes important for us to focus on that need right away," founder Vipul Sharma said. "We have credit lines from a select list of NBFCs and banks that will help us in meeting this demand. We are happy to have InnoVen as our partner in this growth, and we look forward to increasing our debt lines with them over the coming years," he added. The loan products currently offered by Chqbook include Short term credit and Micro business loans.
Niyo acquires personal finance platform
Finnew Solutions, which runs digital banking platform Niyo, announced the acquisition of Bengaluru-based personal finance platform Index. While financial specifics of the deal have not been revealed, Niyo has confirmed that the acquisition -- second for Niyo -- will result in the integration of Index's finance tracking features into its products, especially NiyoX.
This will give Niyo customers a 360-degree view of their earnings, expenses, investments, insurances, and savings, allowing them to better plan and manage their finances.
"The aggregation and analytical capabilities of Index will help expand NiyoX's functionality to equip users with the valuable insights they need to meet their financial goals," Vinay Bagri, the co-founder and CEO of Niyo, said. "As always, our focus is on the customer and what we can empower the customer to do. I am confident that integrating and launching Index within the comprehensive NiyoX app is going to be a stimulating experience for both us and our users," he added.
The Index team, including founders Anand Krishna and Kumar Siddhartha, will also Niyo as part of this deal.
Fittr backs interest-based social network Wylo
Community-driven health and fitness platform Fittr has invested an undisclosed amount to acquire a minority stake in Chennai-based startup Wylo.
Wylo offers a platform to let users explore content, communities, and connections based on their interests. It said this investment will help the company leverage Fittr's community-building expertise to expand its user base and make necessary product enhancements with a focus on user experience and new features.
The company, which has been seeing 30% month-on-month growth, expects to have 300 communities on its platform by 2022 with at least half a million users. Fittr, on the other hand, claims to have 2.5 million users with 65,000 paying customers.
"Most people are unable to follow their interests and passion usually due to lack of exposure on different topics and relevant networking. Upon research, we understood a need for a platform where people can make like-minded connections while exploring their interests. That is why we developed Wylo," Omnath Premnath, the founder of Wylo, said.
"Right from the beginning, our focus has always been on attracting quality users and building purposeful communities across different interests," he added.
---