Sharechat rolls out audio chatroom monetisation plan to take on Clubhouse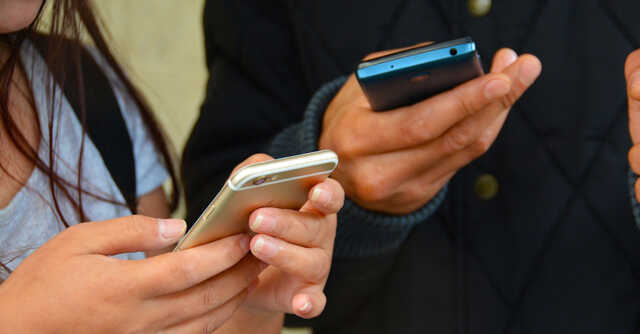 Native language social media platform Sharechat said it would start monetising its audio chatroom feature soon through virtual gifting products and loyalty programmes. The closed audio-only chatroom feature was launched on the Sharechat app in April last year and has since streamed 1.2 billion minutes.
The company made the announcement on Monday in a social media post which came soon after Clubhouse launched its Android version in India. The San Francisco born audio chat platform had announced a phased roll-out of its monetisation product in April, though it is yet to do so in India.
"We have realized that, success of a community is directly related to the success of its leaders. We are working on reciprocation and unique gifting-based products to empower hosts to help users feel valued," said the Sharechat post on Medium. The post was authored by Sharechat executives Nishad Shah, Sameer Gupta and Mithun Madhusudan on its TechByte technology update.

The post further said, "We are also working on a loyalty programme to reward our most loyal hosts and motivate them to engage more. Lastly, we are looking to leverage gamification to help further strengthen the sense of belonging our users feel towards Chatrooms."
The post also said that the chatrooms feature does not want to be the Clubhouse for India but wants to solve for the Indian language audience or 'Bharat' users. Sharechat continues to attract language users in India with a user base of 160 million. The parent company, Mohalla Tech, was valued at $2.1 billion in its recent round of funding led by Lightspeed Venture Partners and Tiger Global Management.
The popularity of the invite-only social audio app Clubhouse has prompted even microblogging giant Twitter to launch its audio-feature Twitter Spaces.

Read: Clubhouse versus Twitter Spaces: The first mover drop-in audio chat platform has the edge for now
Clubhouse currently ranks among the top five downloaded free apps on Apple's App Store in India while its ranking on Google Play trails at 22, according to data sourced from Sensor Tower. Clubhouse launched its Android app in India in May. Compared to this, Sharechat trails at 35 on Google Play while its short video platform Moj was ranked at 11 at the time of publishing this article.
---