With Google Cloud VMware Engine, Google makes it easier for Indian cos to shift workloads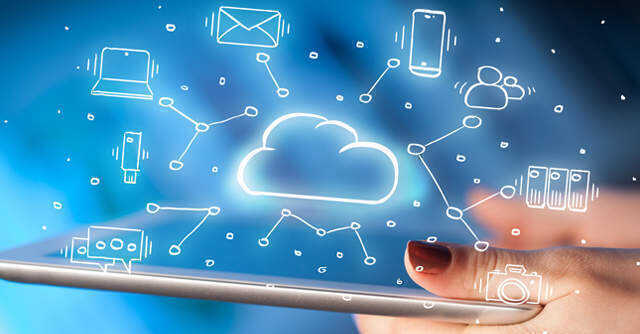 Google Cloud Platform (GCP), firmly at number three position in the cloud computing market, is trying to get a larger share of enterprises' digital transformation budget as businesses shift workload to homes.
On Thursday, the cloud computing unit of the search engine giant announced the availability of Google Cloud VMware Engine in India. With this launch, customers will be able to migrate on-premise workloads onto Google cloud through a VMware cloud environment.
The service, which was first released to two US regions on May 2020, will offer Indian clients the VMware Cloud Foundation stack for cloud migration on GCP's infrastructure. Google has been focusing on its partnership with the Palo Alto based virtualization technology giant to onboard customers. In 2019, it bought CloudSimple, which specializes in helping companies run VMware workloads on public clouds.

In its latest statement, Google said that by running VMware workloads on GCP, clients will be able to reduce operational burden, scale faster, deliver products in an agile manner, without disturbing existing tools and processes.
Delving a bit deeper, the GCP-VMware engine will provide a hyper-converged architecture that can handle workloads such as ERP (enterprise resource planning), CRM (customer relationship management), Oracle databases and virtual desktops.
VMware users will also be able to provision VMware private cloud onto Google Cloud services such as Kubernetes, Cloud AI, BigQuery, cloud storage and operations.

Some of VMware's solutions which can be run on GCP now includes VMware vSphere, vCenter, vSAN, NSX-T, and HCX for cloud migration.
'This partnership to bring Google Cloud VMware engine to Indian enterprises will enable them to unleash the true potential of adopting a cloud first strategy," Bikram Bedi, Managing Director, Google Cloud India said.
Apart from the native capabilities, VMware users will benefit from Google's third party ecosystem for disaster recovery, monitoring and security. The GCP VMware engine will also provide a 'privilege escalation' feature through which IT teams can customise their virtual machines for a limited time, which will be able to run same processes in the cloud, as it would run on-premise.

"With this partnership our customers can now deploy Google Cloud VMware Engine and seamlessly migrate their existing VMware-based applications to Google Cloud without refactoring or rewriting them," Pradeep Nair, Vice President and Managing Director, VMware India, said.
---