Accenture raises FY21 revenue forecast on client digitisation demands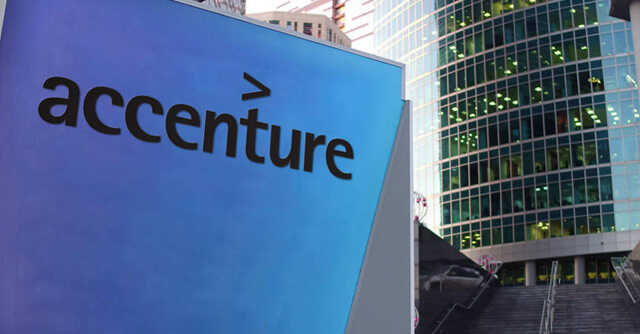 Information technology (IT) and consultancy services major Accenture on Thursday raised its full year revenue forecast to the range of 10% to 11% from a previous range of 6.5% to 8.5%.
The forecast, on continued deal momentum expectance in the digital transformation of client enterprises, pegged around the company's third quarter performance of a 21% revenue growth.
Quarterly revenue rose to over $13.26 billion. The company said its net income rose to $1.55 billion, or $2.40 per share in the third quarter ended May 2021, from $1.23 billion, or $1.90 per share, a year earlier.

The company signed new bookings worth $15.4 billion in the reported quarter, a 39% increase from a year ago. Consulting bookings formed $8 billion, while outsourcing bookings stood at $7.4 billion.
Consulting revenues for the quarter were $7.26 billion, an increase of 21%, and outsourcing revenues were $6.00 billion, an increase of 20%.
"Our outstanding financial results reflect our continued momentum driven by the demand for digital transformation, the depth and breadth of our client relationships with the world's leading companies, our talented people and the strength of our business across geographic markets, industries and services," CEO Julie Sweet said.

Read: Accenture is on an acquisition spree around the globe. Here's why
Sweet added that the company announced 39 acquisitions in the fiscal year, which began September 2020, to date. The company is expected to close $2 billion of acquisitions by August 2021 in its current shopping spree.
On an industry-wise analysis, quarterly revenues from communications, media and technology stood at $2.7 billion, up 23%. Financial Services was at $2.6 billion, up 21%. Health and public service was at $2.52 billion, up 25%. Products stood at $3.67 billion, up 22%. Resources was at $1.77 billion, up 8%.

---