India is at the top of our investment list: Bob van Dijk, Prosus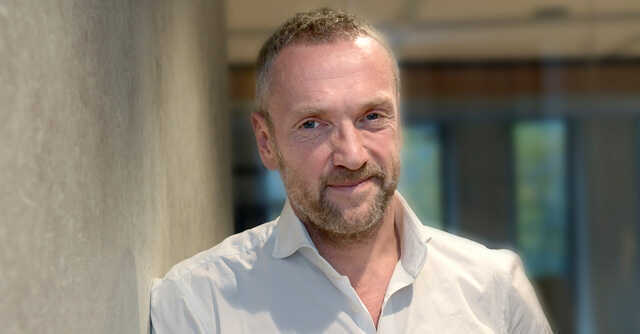 With a cumulative $6 billion invested in India (as on June 2021), Prosus, the international digital assets arm of South African conglomerate Naspers, is easily one of the most well entrenched technology investors in this market.
Its current portfolio consists of five unicorns – social commerce platform Meesho, home services platform Urban Company, digital healthcare services provider PharmEasy, edtech major Byju's and food delivery platform Swiggy.
In an interview, Bob van Dijk, group CEO at Naspers and Prosus, spoke about the global investment firm's continued interest in India, stepping out of its comfort zone to back new businesses, the ongoing unicorn stampede and more.

Edited excerpts:
Prosus slowed down on India investments in FY21 quite significantly. Did the pandemic impact the group's appetite for investments here?
If we look at what we have invested in India in the last year or year and half, it has been our most active time ever. We have also invested quite a lot of organic money into units like our credit business. You won't see that in the headlines, but we are deploying quite a lot of our capital in LazyPay because we are huge believers in that opportunity for the long term.

In terms of investment destinations, I am convinced that the most deals we have done in any country in the last two years has been in India. So, India is at the top of our investment list, has been and will continue to be.
You recently acquired Stack Overflow (a platform for developers), adding to your global edtech portfolio which includes Byju's and Eruditus. What other plays are you keen on in edtech?
If you look at where we have invested so far, there is what we label discretionary learning beyond core curriculum and Byju's fits well into that. Byju's helps people be successful in the core curriculum by giving them additional learning opportunities. We have invested in Brainly which does that at a global scale.

Then there is a set of upskilling companies, where we have focused on technology skills. Our portfolio company Codecademy is the clearest example where people learn how to code certain languages like Python or capabilities around cloud and machine learning. Stack Overflow fits in that.
The third area where we see real opportunity are in companies which want to upskill their employees. Companies will be central to that as they see the changing needs of staff and they want them to grow. We have invested in SkillSoft which does that and we have invested in GoodHabitz which does that in Europe. Many companies will want that (train their employees) and we will provide the technology and content to do so.
How has the diversification into grocery played out for Swiggy? Will you look at investing in a standalone online grocery player in India?

What Swiggy delivers is the best form of convenience possible. It started with food as it wasn't being done well. Harsha (Swiggy CEO Sriharsha Majety) thinks of the pain points, what do people need and how can I bring it together with the network and delivery partners. So, grocery was a very natural step and we have seen Swiggy do it with a lot of momentum.
Whether we will invest in standalone companies -- it depends. We have done that in some other markets because we thought they were doing something different. In India, Swiggy is very well-positioned and Harsha is a forward leaning leader who has that perspective, so he can achieve a lot in this market.
Zomato is headed for an IPO. Will Swiggy look at going public anytime soon?

I think in some cases it can be beneficial for the company to go to the public market and in some cases, it can actually slow a company down. For me it is most important for a company to have razor focus on being relevant to its customers. It is not for me to comment on them going public or not.
Apart from fintech, foodtech and edtech, what other sectors do you find interesting here?
While we are typically careful of getting into new business models at scale, in India we have done so. Pharmeasy is a good example -- we haven't done invested previously in online pharma space but we have done significant investments in India. That's why we have the willingness to step outside our core with investments than we would do in other markets.

What is driving the recent surge of unicorns in the Indian technology startup market?
There are two factors at play and are hard to disentangle. There is a lot of investor interest in India and for the right reasons and that's why we have been interested for a decade. The market deserves it. The other factor, which is fundamental, is that online business models have been accelerated by the pandemic and that's why online businesses are actually worth more today than they were a year and half ago. Just about every one of our businesses have grown because of people having to be at home and online businesses were their lifeline. I think there is real underlying driver of value increase and then there is interest from the investor community.
---