NRAI seeks CCI aid to tackle anti-competitive practices of Zomato, Swiggy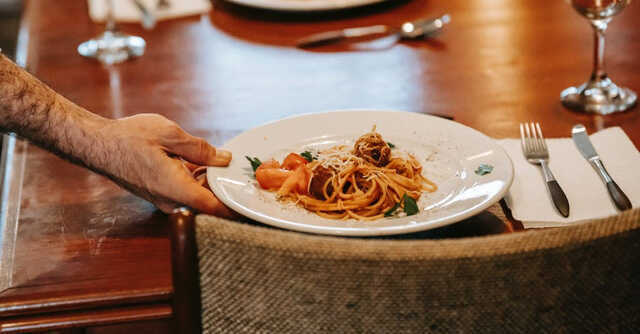 Restaurant association body NRAI (National Restaurant Association of India) has approached the CCI (Competition Commission of India), drawing the fair trade regulator's attention to a number of anti-competitive practices of food delivery platforms Zomato and Swiggy.
NRAI, in its letter, alleged that several practices including bundling of services, data masking, exorbitant commission charges, price parity agreements, deep discounting, exclusivity clauses, violation of platform neutrality, vertical integration and lack of transparency on these platforms have badly affected restaurants during the pandemic.
"We have been in constant dialogue with the food service aggregators over last 15-18 months to resolve critical issues impacting the sector. However, despite all our efforts, we have unfortunately not been able to resolve them with the aggregators. The needle hasn't moved much on these issues. We have therefore approached the CCI now to look into the matter and investigate them thoroughly," Anurag Katriar, president of NRAI, said in a statement.

"We are committed to the cause of our partners, and we will put our best efforts with the CCI to ensure that the practices of these marketplace platforms are aligned to the benefit of the entire F&B industry," he added.
Historically, the NRAI has opposed the commission structure and discounting practices of Swiggy and Zomato, among other issues, which affect margins for the restaurants. The platforms also made it mandatory for restaurants to sign up for bundled order generation and delivery service, thus locking in the restaurants. Restaurants are also unhappy about food technology companies charging high commission rates and not sharing customer data.
NRAI has partnered with a number of technology solution providers to pump up its #OrderDirect campaign as part of its ongoing effort to help its members reclaim their digital landscape. Continuing the process that began somewhat tentatively last year at the onset of the pandemic, NRAI is now setting up a coalition of technology solution providers such as DotPe, Thrive, and Peppo to help its members build their own online ordering infrastructure.

Earlier, Katriar recently told TechCircle that it was building an ambitious loyalty program for its members and is on track with its food ordering mobile application to take on Zomato and Swiggy.
Read: Restaurants have a gameplan to take the fight to Zomato, Swiggy. But is it feasible?
In February last year, the association had sought clarity on the inclusion of online food aggregators in the national draft ecommerce policy. The lobby body also raised concern on exclusivity, private labels, unbundling of delivery and order generation — issues that have soured relations between food aggregators and restaurant owners. NRAI raised the issues during a meeting with a committee of secretaries at the department for the promotion of industry and internal trade (DPIIT). The body wants the government to include food aggregators under ecommerce policies.

The association has been at the forefront of the #logout campaign against food aggregators Zomato and Swiggy, alleging predatory practices and deep discounting. The tussle, which started in August 2019, is yet to be resolved.
---